QBO Connect 2017 is on in Sydney on 18th May. If you're an accountant or bookkeeper looking to grow your business and give value to your Quickbooks clients, then you should definitely attend.
The Tradify team will be there showing off our new Quickbooks integration, and we'll have a ton of goodies and great deals for you at our stand. But seeing our team rocking their new tool-belts isn't the only reason you should head along to QBO Connect Sydney.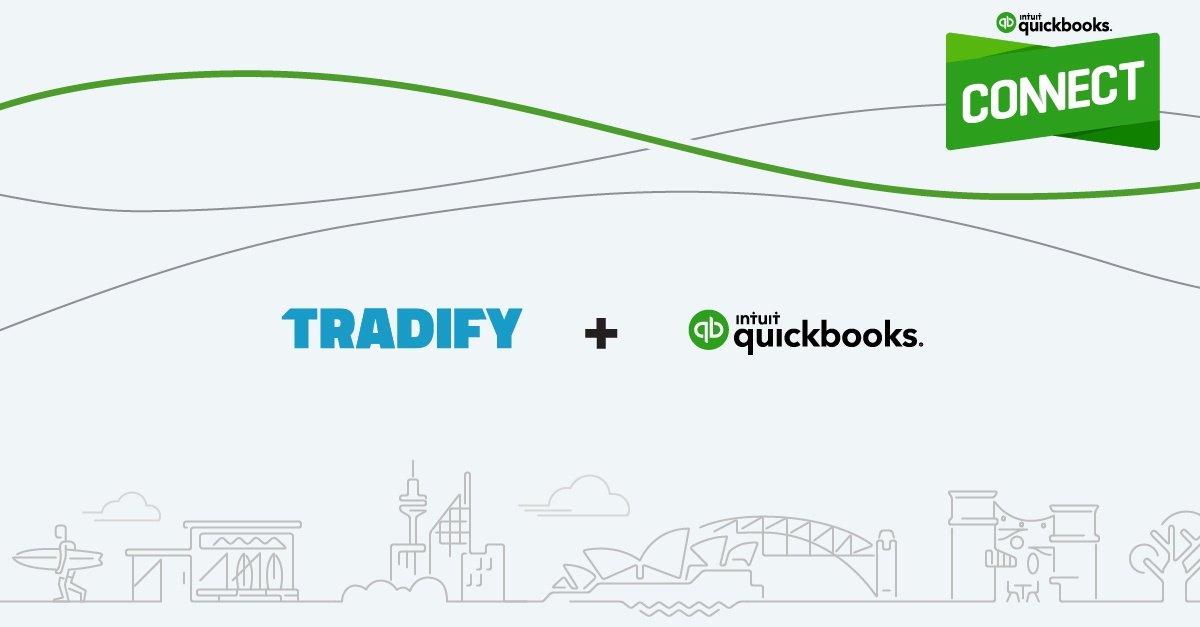 Here are five things you should absolutely check out at Quickbooks Connect Sydney if you want to grow your business.
1. Attend the power panel session
The average business owner uses 3-5 apps to run their business. You might as well be using the tools that will save you hours of time every week. The power panel, apps you need to give you more time to serve your clients, will be on 18th May at 2:45pm. Join four tech expects as they discuss the best apps for accountants and how technology can help you grow and manage your business.
2. Head to the T-Sheets Party
During the day, we'll all be working hard to get the most out of Quickbooks Connect. At night, it's time to let your hair down (those of us who have hair), and get to know your fellow attendees at the "unofficial" T-Sheets QBO afterparty.
There'll be some great food and drinks, and a few lucky door prizes. Snap a photo from the afterparty and post to twitter or instagram with the hashtag #QBOafterparty, and be in to win some awesome prizes.
Grab your after party tickets.
3. Check out the GrowthWise breakout session
Led by Steph Hinds, the GrowthWise session deals with how to give clients what they want. By positioning yourself as a key part of their day, you'll ensure you're able to weather any storms the industry throws at you.
Steph is passionate about technology and disrupting the accounting industry, She's a great speaker who'll be able to show you how to add revenue streams and address gaps in your client service model.
4. Learn a ton at the Developer Forum
If you're on the list to attend the VIP Developer Summit, you'll get the opportunity to hear from influential Intuit leaders about strategy, and provide your feedback on the product roadmap. You'll connect directly with our sales and support teams at the App Partner Power Hour, and join us for an exclusive cocktail event to celebrate your achievements.
5. Get your photo taken with the Tradify crew
Come along to the best stand in the hall (trust us!) at S10 – we'll be pretty easy to spot.
Rob and Glen will have some props and goodies for you, and they're ready to answer all your questions about how Tradify can help your customers. We've even got some awesome offers to help sweeten the deal, so don't be a stranger.
Have a blast at Quickbooks Connect Sydney. We hope you learn a ton about improving and growing your business, and we look forward to seeing you there!
And if you still haven't got your ticket yet, hop on it. You can use the code SPONSORFRIEND for 20% off your ticket. Go here for more details on Quickbooks Connect.