You wouldn't expect tradespeople to get up-in-arms about much – they're typically pretty relaxed folk. But raise the question of which trade is best and it might be a different story.
We won't spark controversy by debating which is the best career – chippies and sparkies are both essential trades. But if you're new to the industry and aren't sure where to begin, we're here to lay out the basics. We've collected the must-know facts about each trade – so you can decide which is best for yourself.
If you're planning to acquire an apprenticeship in either of these fields, it helps to be prepared. Check out our list of interview questions for apprentices:
Once you've compared carpenters vs electricians, take a look at your other options as well:
Short on time? Jump ahead:
1. A day in the life of a carpenter
You won't see any stuffy offices as a carpenter, but you will see plenty of building sites as well as existing residential and commercial buildings. Carpenters study architectural drawings and building plans, then choose, measure and cut building materials accordingly.
Carpenters install and repair things like windows, doors, stairs, roofs and walls – drawing on their extensive knowledge of building methods and materials. A lot of the day involves lifting and installing heavy materials – so carpenters need to be fit and strong to keep up with the physical demands of the work.
As a carpenter, you'll also work in all sorts of weather conditions. Your job site might be dusty, muddy or noisy, but you'll enjoy the benefits of being on your feet – not tied down to an office chair.
Learn how to be a good carpenter.
2. A day in the life of an electrician
For many electricians, no two days are the same – which is what makes the job so interesting. Some days you might be working in a school, private home, shop or construction site. Others, you'll be called in to help on a boat, in an office building or at a power station. You'll carry out all sorts of electrical needs such as installing, maintaining, repairing and replacing electrical parts, wires and equipment.
An electrician interprets technical electrical diagrams and plans, blueprints and general electrical information. They also carry out safety-tests on electrics, identify any issues, and carry out preventative maintenance for safety.
There's an element of risk involved in any trade – being vigilant and safety-conscious is essential. You'll also need to get used to working in different spaces – often confined or at a height.
Learn how to be a good electrician.
3.Work-life balance & weekly work hours
Carpenters
Carpenters typically work between 40-45 hours each week. According to Seek, they often work overtime, weekends and sometimes late nights, but very rarely work shifts. That's the nature of the job, given that there'll always be deadlines to meet and clients to please. But generally, carpentry looks to have a pretty steady work-life balance.
Electricians
The nature of an electrician's job includes emergencies. Your weekly total may be anywhere from 30-40 hours, but you'll likely work some weekends and holidays, as well as overtime and late nights when duty calls.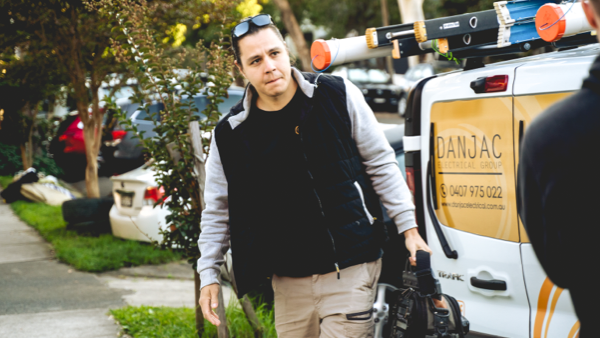 4. Salaries and hourly rates for carpenters vs electricians
In any job, it's important to enjoy what you do most of the time – that's what'll get you out of bed in the morning. But money doesn't grow on trees, and we all need to make a living somehow. Here's what you can expect to earn in each trade based on where you live.
Remember that running your own trade business opens up a world of opportunity. You get to choose your own jobs, hours, and how much you charge. The following salaries are just based on averages.
Average carpenter rates around the world
UK

🇬🇧 UK carpenters start on a salary of around

£14,000,

but that quickly goes up with experience and a completed qualification. With on-the-job experience, the earning potential for UK carpenters grows to more than

£38,000.

AU

🇦🇺 Australian carpenters start on around

$18 per hour

when they're starting, but salaries quickly grow to match experience and knowledge. Salaries depend on what state you live in, and some Aussie carpenters demand more than

$80,000 per year

for their services.

NZ

🇳🇿 In New Zealand, an apprentice will usually start on minimum wage, and a new carpenter with a qualification can earn between

$20-$23 per hour.

With more experience under your belt, your salary will grow to anywhere between

$25

-

$45 an hour.
Average electrician rates around the world
UK 🇬🇧 As an apprentice electrician in the UK, you can expect to earn around

£15,000

annually

. Birmingham apprentices earn almost double – up to

£29,000

. When you're qualified, the average national salary goes up to

£33,000

across the UK – but with experience, and perhaps a change of location to Reading, Cambridge or London, you could earn more than

£42,000 per year.

AU 🇦🇺 As an apprentice, you'll start on a salary of around

$18 per hour

. With on-the-job experience and a qualification up your sleeve, those rates will go up quickly. The average salary depends on what state you're in – New South Wales and Northern Territories electricians earn an average annual salary of $85,000, with most other states averaging $70,000 per year. Western Australia is where the money's at – experienced electricians can earn up to

$130,000 per year

.

NZ

🇳🇿 The average rate for a New Zealand sparkie is

$29 an hour,

but your qualifications and level of experience come into play. Those still in training will start on

minimum wage

, increasing to anywhere between

$24-$33

an hour once qualified. With greater experience and responsibility, such as managing a team, pay goes up to around

$34-45 an hour.
Read more about average hourly rates for tradespeople.

5. Start your career as a carpenter
How to become a carpenter in the UK 🇬🇧
The most common route to becoming a carpenter in the UK is to undertake an apprenticeship. You might also choose to do a college course, or an intermediate or advanced apprenticeship if you want to become a site carpenter. It's possible to score a job without any qualification, although you'll be much more employable if you're working towards one. Plus, it demonstrates a commitment to your learning. In any case, having some GSCEs will put you one step ahead.
How to become a carpenter in Australia 🇦🇺
Budding Australian carpenters need to complete a Certificate III in Carpentry through an apprenticeship. This will take around four years. Australian Apprenticeships Pathways has information on how the course is run in each state..
How to become a carpenter in New Zealand 🇳🇿
Most qualified Kiwi carpenters have a New Zealand Certificate in Carpentry through BCITO. It's possible to work as a carpenter without a qualification, but securing one is bound to set you up for a successful career – and a higher income.
6. Start your career as an electrician
How to become an electrician in the UK 🇬🇧
There are a few options for becoming an electrician in the UK. You could take a college course, a Level 2 Diploma in Access to Building Services Engineering (Electrical), Level 2 and Level 3 Diplomas in Electrical Installation or T level for Installation and Maintenance Electricians. Otherwise, an advanced installation and maintenance electrician apprenticeship will get your foot in the door.
If you have decent experience up your sleeve in a relevant trade, a qualification with a similar skillset and a Construction Skills Certification Scheme (CSCS) card, you could also apply directly for an electrician role, and work your way up the ladder.
How to become an electrician in Australia 🇦🇺
To become an electrician in Australia, you need to complete either a four-year apprenticeship or a traineeship (Certificate II in Electrotechnology). On top of this, you'll need to apply for an Electrician's Licence – which has different guidelines depending on your state:
How to become an electrician in New Zealand 🇳🇿
To pursue an electrical career in New Zealand, you'll need to complete an apprenticeship through The Skills Organisation. This will take three to four years. During your apprenticeship, you'll complete a New Zealand Certificate in Electrical Engineering Theory (Level 3). To work as an electrician, you'll also need to register with the Electrical Workers Registration Board.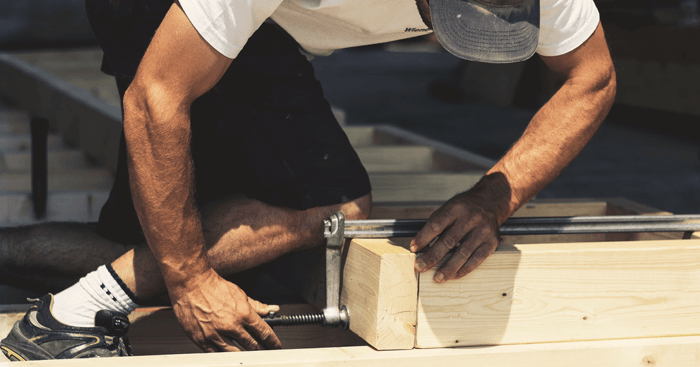 7. Job & career opportunities for carpenters
Your future in carpentry - UK 🇬🇧
A career as a carpenter is bound to be full of work and opportunities to grow your salary. But if you're on the path to even higher career success, you might be looking for your next move. Some choose to branch out and specialise in a dedicated area such as residential or commercial property. Dedicated carpenters often work their way up to be forepersons, project managers or site supervisors.
If you're interested in heritage construction – you're in luck. In a country inundated with heritage sites, there aren't enough carpenters to service and repair them – and the government has had to step in.
A recent five-year programme has been launched, investing £4.3m towards encouraging young people to become qualified in this field of carpentry.
Your future in carpentry - Australia 🇦🇺
Carpenters make up a large part of the Australian trade industry. In such a large country, there's always going to be a demand for carpentry workers – with an expected 8.1% national job growth projected over the next five years.
Your future in carpentry - New Zealand 🇳🇿
New Zealand is at its prime of population growth – and new houses are being built quickly to keep up. The government's KiwiBuild scheme will continue to generate a lot of work for the entire construction industry over the next few years. There's also a lot of earthquake strengthening and leak-proofing happening nationwide, opening up more doors for carpentry work.
8. Job & career opportunities for electricians
Your future in electrics - UK 🇬🇧
A 2020 study concluded that electricians were the second most in-demand tradespeople – following close behind plumbers. Alongside the effects of the pandemic, there is a shortage of school leavers entering electrical apprenticeships – and the demand is only getting higher every year. It's expected the UK could be short 10,000 electricians by 2023.
Career progression opportunities are ample in this industry. UK electricians could choose to complete an Electrotechnical NVQs Levels 2-3 (2356) to become fully qualified and demand a higher salary. In any case, with hard work and experience, many electricians progress into roles as project managers, forepersons, site supervisors, electrical engineers or consultants for engineering or building firms.
Your future in electrics - Australia 🇦🇺
Job prospects for Australian electricians are high. According to Seek, there'll be a 4.9% increase in electrician job opportunities in the next five years. With more than 8000 jobs currently advertised on Seek alone, now's the time to get on board the electrician bandwagon.
Your future in electrics - New Zealand 🇳🇿
Many Kiwi electricians are nearing retirement, but the number of young sparkies entering the industry doesn't make up the difference. So few school leavers are doing electrical apprenticeships that the government has had to call in overseas help. This, along with New Zealand's construction industry booming, with thousands of new homes being built each year, means electricians are incredibly sought-after.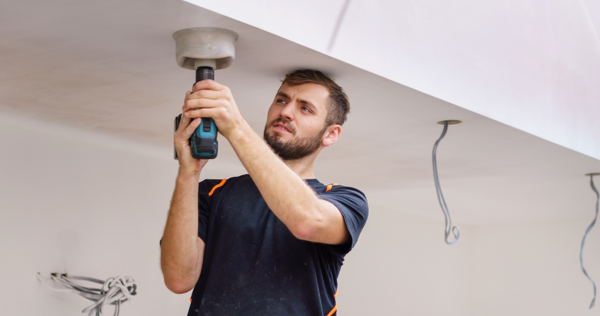 9. Transferable skills across the trades
Life as a tradesperson isn't for the faint-hearted. To find success, you need to have impeccable time management, a strong work ethic and be able to deal with some undesirable working conditions. But as you focus on a specific trade, you'll gain particular skills that will serve you well across various trade industries.
Here are the skills you can expect to develop in each trade:
Carpenter
How to use and maintain tools safely.
A good handle on basic maths.
Knowledge of building materials and methods.
Interpreting architectural plans and drawings.
Workplace health and safety

knowledge.
Electrician
Reading floor plans and wiring diagrams.
A good handle on basic maths and physics.
Ability to install electrical wiring and fixtures.
Understanding of electrical theory and laws.
Knowledge of codes and standards of practice.
Workplace health and safety

knowledge.
10. Sparkie or chippie? Only you can choose
In need of some inspiration? Read about how other tradespeople started their own trade businesses – like Matt Hill Electrical Services or Apex Construction's Pete Langford.
Whichever you choose, there's no doubt both carpentry and electrics provide a steady career path. If you're good with numbers, enjoy a challenge and are comfortable working at heights, then hit the pedal on the electrician career. But if a physically demanding job is more your thing and you've got an eye for precision – carpentry may be more your speed. Whatever you decide, a trade career is full of growth opportunities – and you're sure to find great satisfaction in either.
It's common for tradespeople to go out on their own. Like the sound of calling the shots and generating a higher income? Then being the boss could be for you.
Check out our blogs for more tips and tricks:
Life as a tradesperson is busy – especially if you run your own business. Download Tradify for a free 14-day trial or pop over to one of our live demo webinars to see the app in action.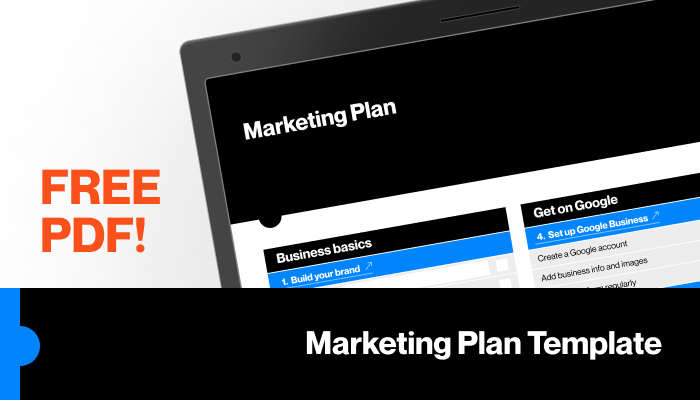 ---