Tradespeople make the world go round — none more so than carpenters and plumbers. Without them, we'd have no homes and no running water. Housing, water, and sanitation are internationally accepted as basic human rights. As a result, both carpentry and plumbing are seriously solid career choices.
If you're fresh into the trades and are looking to apply for a plumbing or carpentry apprenticeship, get prepared with our interview questions for apprentices:
Which trade is best is a controversial topic, but if you're new to the trade game and aren't sure which line of work to pursue, we've got insights to help you.
Once you've compared carpenters vs plumbers, take a look at your other options as well:
Short on time? Jump ahead:
1. A day in the life of a carpenter
Carpenters work with timber (wood specifically prepared for building and carpentry). They can repair and install windows, doors, walls and roofs. A carpenter often studies building plans and architectural drawings, then selects, measures and cuts materials needed for installation.
Carpentry also involves framing and installing cladding on domestic and/or commercial projects. Carpentry projects may include building from scratch or carrying out repairs on existing buildings.
Carpenters have a wide range of skills and knowledge, they'll learn:
Different building methods.
How to use construction materials correctly.
How to operate certain machinery and equipment.
Interpreting architectural plans.
Health & safety.
To be successful as a carpenter you'll need:
A good level of physical strength.
A solid understanding of maths.
An eye for detail.
Here are a few other tricks of the trade – learn how to be a good carpenter.
2. A day in the life of a plumber
Plumbers work in residential and commercial buildings, installing and repairing water systems. The scope of labour for plumbers is diverse – they know the ins and outs of equipment such as:
Gas heaters
Heat pumps
Central heating
Hot water tanks
Toilets
Basins
Gas stoves
Septic tanks
Roofing pipes
Spouting
Air conditioning systems (see also: HVAC)
Plumbers are often called to plumbing emergencies, where they're required to act quickly and minimise damage to existing infrastructure. They spend their days measuring, interpreting, and analysing designs and blueprints, so a basic understanding of maths is a must-have.
Here are a few other tricks of the trade – learn how to be a good plumber.
3. Your working week
Carpenters
As a carpenter, you'll typically work between 40-45 hours per week. Occasionally, you might need to work weekends or evenings if there's a tight deadline to be met, but this may depend on your employer. Generally, you can expect to work set hours each week and plan your social life around the job.
Plumbers
A plumber is often on-call for plumbing emergencies. For that reason, plumbers are likely to work weekends and public holidays as well as overtime – which can put a strain on your work-life balance. But on a good week with few emergency callouts, a plumber can expect to work an average of 40 hours – plenty of time to catch a footy game or spend time with the family.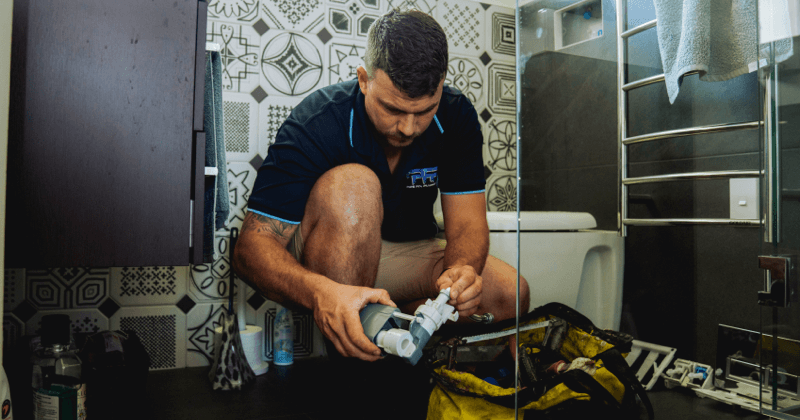 4. Salaries and hourly rates for carpenters vs plumbers
Being happy in your job is a big piece of your career picture, but so is being able to put food on the table. Remember, your work/life balance and earning potential depend on who you work for. Self-employed tradespeople can largely decide for themselves.
Average carpenter rates around the world
UK

- UK carpenters start on a salary of around

£14,000

a year as an apprentice, but can earn much more with experience – the average carpenter's salary in the UK tops

£38,000.

AU

- Apprentice carpenters start on around

$18 per hour

but can work their way up the salary ladder towards

$80,000 per year.

How much you earn depends on the state you live in – some states, like Northern Territory, pay a higher salary.

NZ

- A junior carpenter with no qualifications can expect to earn between

$20-$23 per hour.

An apprentice carpenter usually starts on minimum wage, but with their qualification will start to make around

$25 an hour

, and upwards of

$45 an hour

with experience.
Read more about average hourly rates for tradespeople.
Average plumber rates around the world
UK

- Beginner plumbers start on £13,000 per year with the average apprentice salary reaching

£15,000

. Annually, an experienced UK plumber can expect around

£32,000

with the potential to earn more – particularly if you're in a city like London, Oxford or Watford, where you can demand a

higher wage

.

AU

- If you're an apprentice plumber with less than four years experience, you'll start on around

$17 per hour.

But, with a qualification and some experience under your belt, Aussie is a great place to be a plumber. The average income is

$70,000

, with some raking in an annual salary of more than

$110,000

. Your earning potential can also be affected by the state you live in.

NZ

- Those new to plumbing in New Zealand can expect to earn

minimum wage

when starting, but as your skills increase, so will your paycheck. Once you've got your qualification, your salary will jump to

$25 an hour,

and up to

$41 per hour

as you gain more experience.
5. Start your career as a carpenter
How to become a carpenter in the UK
Whichever path you take to becoming a carpenter in the UK, some GSCEs will give you a head start.
How to become a carpenter in Australia
To become a carpenter in Australia, you need to complete an apprenticeship and a Certificate III in Carpentry. The course is run slightly differently depending on what state you live in – more info can be found at Australian Apprenticeships Pathways.
How to become a carpenter in New Zealand
In New Zealand, some employers will take you on as a carpenter without any prior experience. But if you're prepared to work hard, you're much more likely to secure a job if you're enrolled in an apprenticeship and working towards a New Zealand Certificate in Carpentry.
6. Start your career as a plumber
How to become a plumber in the UK
To become a plumber in the UK, you'll need some GSCEs behind you.
You could take a

college course

– a Level 2 or 3 Diploma in Plumbing and Domestic Heating or T-level for Plumbing and Domestic Heating Technicians.
You might choose to complete a four-year intermediate or advanced

apprenticeship in plumbing and domestic heating.

It's also an option to work as a plumber's assistant, and gradually grow your skillset to become qualified – although most employers prefer you to qualify first.
You might be able to apply for a job directly if you've got experience in a related trade, relevant qualifications and a

Construction Skills Certification Scheme (CSCS)

card.
How to become a plumber in Australia
In Australia, you'll need to complete an 'on the job' apprenticeship and a Certificate III in Plumbing – this will take approximately four years. To find an apprenticeship, head to Australian Apprenticeships or the Group Training Organisation.
How to become a plumber in New Zealand
You'll need to do between two and four years of training to complete an apprenticeship, which will get you a New Zealand Certificate (Level 4) in Plumbing. When you're qualified, you'll need to register with the Plumbers, Gasfitters and Drainlayers Board before you can start working for yourself.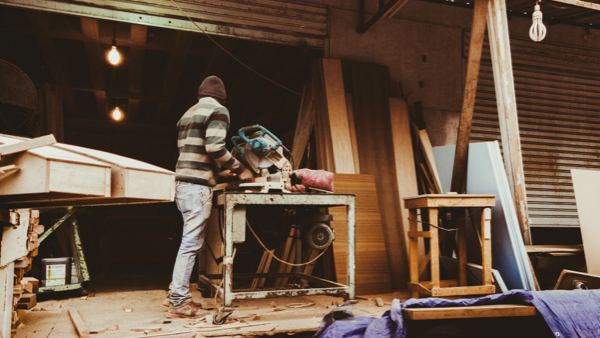 7. Job & career opportunities for carpenters
Your future in carpentry - UK
There's never been a better time to become a carpenter in the UK – there's a significant shortage of skilled carpenters. A £4.3m five-year programme was recently announced to increase expertise in carpentry – particularly in heritage construction. With so many heritage sites across the UK, and not enough carpenters to restore them, now's the time to make the most of the training.
Your future in carpentry - Australia
A carpentry career is looking pretty solid these days in Australia. Seek predicts an 8.1% increase in job growth over the next five years – so getting qualified now will set you up to take on those jobs. Job opportunities are currently abundant – with more than 4,000 jobs advertised on Seek alone.
Your future in carpentry - New Zealand
With huge growth in the construction industry, job opportunities are high in New Zealand – and that's predicted to increase until at least 2023. The government's KiwiBuild scheme has contributed to this growth, and with leak-prone homes and the need for earthquake strengthening, there's an overflow of work for carpenters – so now's the time to get on board.
8. Job & career opportunities for plumbers
Some people study a subject for years, only to find that their job opportunities are scarce. Luckily, plumbing and carpentry are both learn-on-the-job careers, so you've often secured a job before you start training.
But what if you want to move companies, cities or countries? Here's what you can expect if you're venturing further afield.
Your future in plumbing - UK
The world has always needed plumbers – but that was even more apparent in 2020 when UK plumbers were titled the 'most in-demand tradespeople'. As the entire country locked down, thousands of Brits put their holiday funds towards household repairs instead. But pandemic aside, the majority of UK buildings are relatively old – with ancient plumbing systems to match – and the need for plumbers is always going to be huge.
There is ample opportunity to extend your skillset as a plumber. UK plumbers can advance their careers with an ACS gas qualification, which qualifies them to work on domestic gas appliances. You could also gain certification to install oil-fired appliances with the Oil Firing Technical Association.
Your future in plumbing - Australia
As the saying goes, there's a need for a plumber wherever there's a pipe – and in a country as big as Australia, the demand for plumbers is always there. According to Seek, plumbing is set to see a 9.5% job growth over the next five years – making it an attractive career path for any budding tradesperson.
If you're in Australia, you could upskill your plumbing portfolio by taking extra training courses – which could put you among the highest-paid tradies in the country. After a few years of experience and upskilling, it's common for plumbers to start their own business.
Your future in plumbing - New Zealand
If there was ever a time to be a plumber in New Zealand, it's now. The government's KiwiBuild scheme will see thousands of new build homes popping up – playing a part in the predicted job growth for plumbers. Thousands of homes are undergoing earthquake strengthening and New Zealand's population is rising, so there are plenty of jobs – and not enough plumbers to do them.
About 90% of plumbers in New Zealand work for themselves or for small businesses with less than five employees. If you've got aspirations to be your own boss, a plumbing career could be the way to go.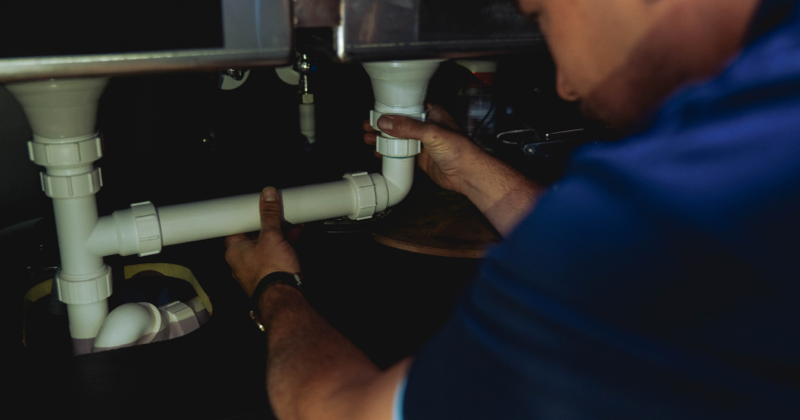 9. Transferable skills to take with you
To be successful in any trade, a strong work ethic and a positive mindset are essential. Naturally, you'll gain a range of relevant skills for your trade as you learn on the job and become proficient in your field. But what other transferable skills come with studying each trade?
Plumber
Interpreting designs, plans and instructions
Welding and soldering
Comprehension of electrical systems
Knowledge of plumbing and draining materials/methods
Carpenter
Usage and maintenance of tools
Real-world maths skills
Interpreting drawings and architectural plans
Comprehension of building methods and materials
10. A career with a strong foundation
Whether you take the plumbing or carpentry route, you'll be set up for success with a fruitful career. Job opportunities abound in both trades – with predictions that job rates will only go up. If you're ready for a specialist challenge, mathematically inclined and enjoy working on a range of different job sites, a career as a plumber could be for you.
If you're keen on a physically demanding outdoors job, interested in interpreting designs, installing fittings and repairing buildings, carpentry could be more your thing. In any case, you'll need a strong work ethic – that's what will set you apart and help you achieve great success in any trade career.
Life as a tradesperson is busy – especially if you run your own business. Download Tradify for a free 14-day trial or pop over to one of our live demo webinars to see the app in action.
---