Are you ready to ditch your paper forms and certificate pads? Tradify allows you to easily create, fill out, sign and send forms & certificates. No more expensive carbon copy pads, no more messy paperwork. Get access to our forms & certificates within the Tradify app.
There are many types of forms/certificates across industries and around the world. The forms and certs displayed in the Tradify app will be specific to your country & region. We'll be adding more to Tradify soon.
Initially, there are ten gas engineer forms/certificates available to create through Tradify:
We've made it as easy as possible to create digital forms and certificates. Pre-populated customer data means some fields are already filled out for you as soon as you click 'create'. You can even sign them on your phone and send them straight to the customer. The Tradify app creates a PDF that matches industry expectations, so if you feel the need to print it off — you can do that too.
Digital forms and certificates will streamline the way you do business. Combined with Tradify's other awesome features, you'll look more professional, save time on admin, and get paid faster than ever. Forms & certificates are all part of our simple pricing. Try them out yourself by logging in to your Tradify account, or by signing up for a free trial.
1. How to create forms and certificates in Tradify
1. First, open an existing job that you have created.
2. Once the job is open you will notice the 'Forms & Certs' tab (shown below).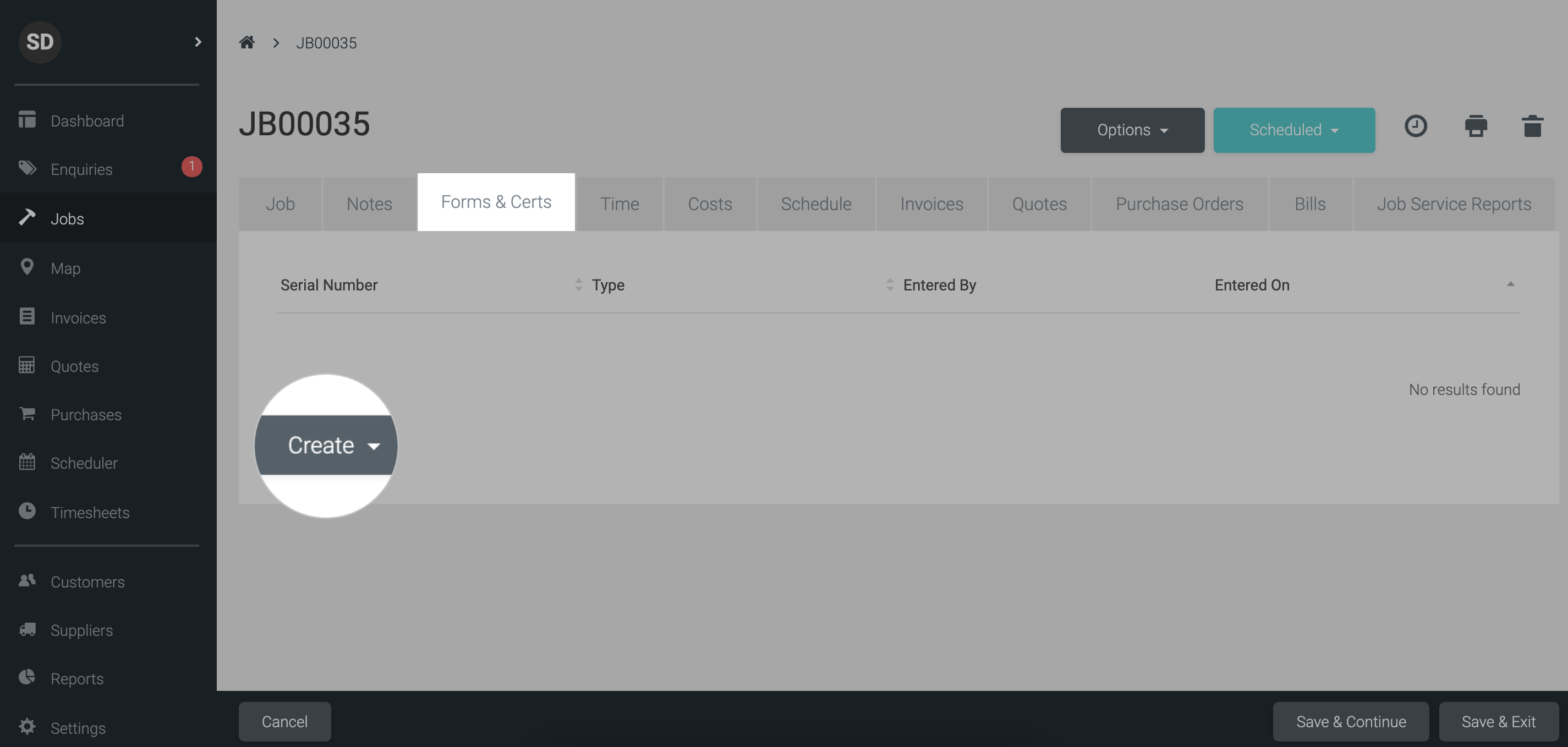 3. All previous Forms & Certs associated with that job will be visible as well as the option to create new Forms & Certs.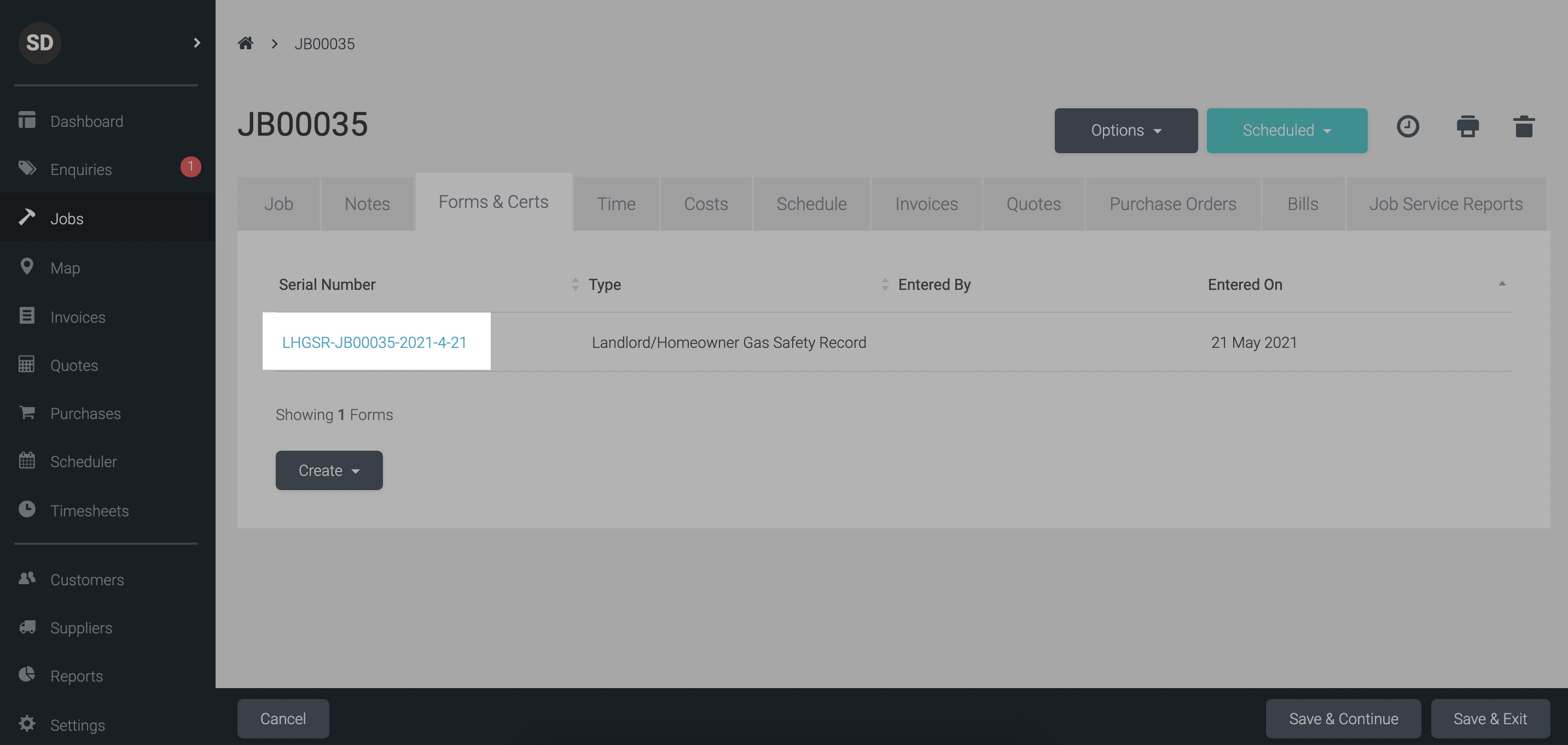 4.Click the 'Create' button down the bottom left and you will be able to select which Form or Cert you wish to create.


5. When you have finished filling out the form it will generate a PDF. You can view progress at any time by clicking the preview button at the top right that looks like an eye.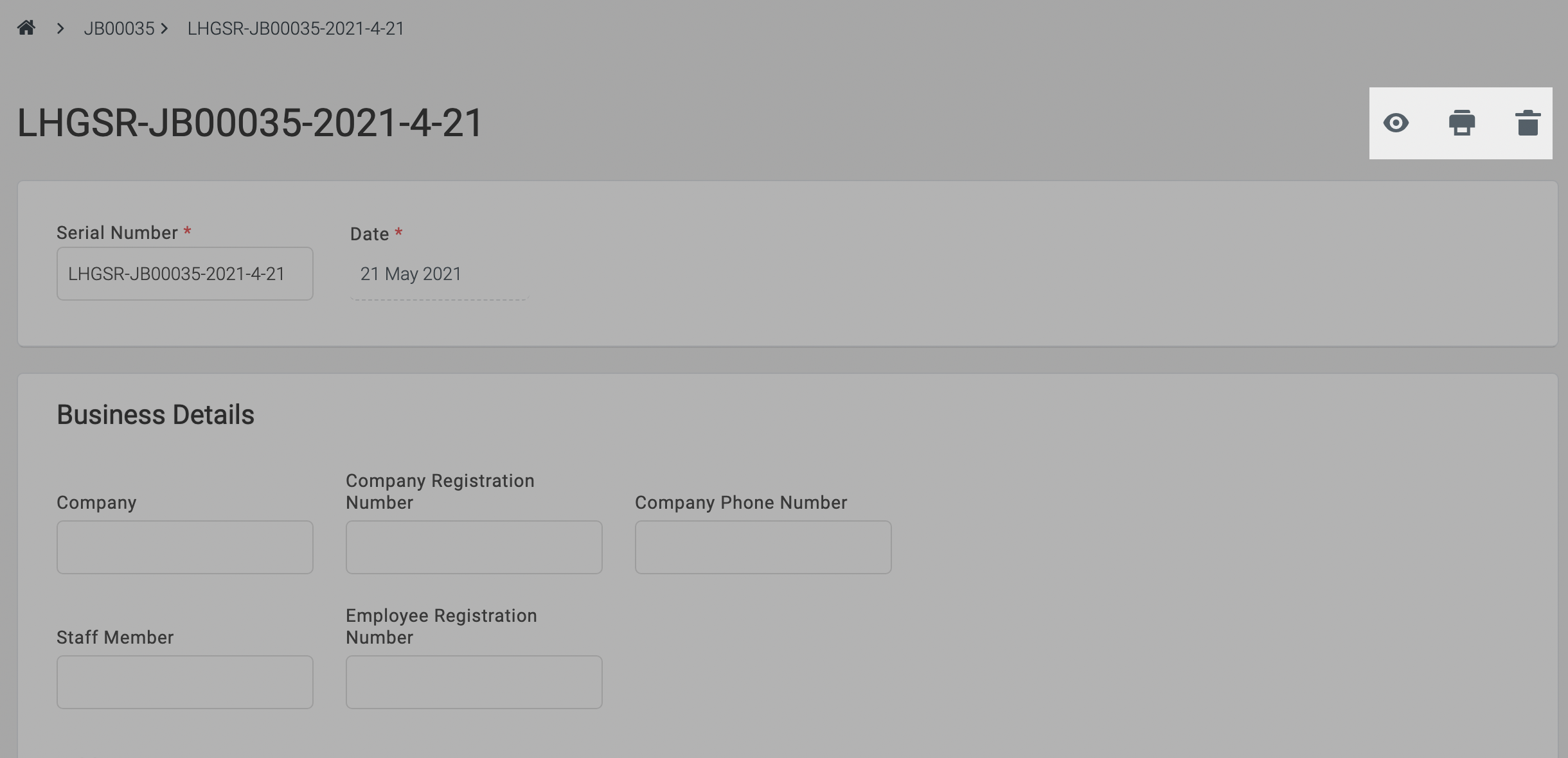 2. Editing, previewing & printing existing forms & certificates
You can view and edit your existing forms and certificates at any time.
Access the relevant job.
Navigate back to the Forms & Certs tab.
Select the relevant record.
You can then freely edit the form and preview, print, or delete using the buttons at the top right of the screen.
At Tradify, we're committed to making life easier for tradespeople around the world. That means less paperwork that can get lost, and more streamlined job processes to get rid of admin headaches. We'll continue to add more forms and certificates for other regions and industries in the future. If there's any specific forms or certificates that you'd like to see made digital in Tradify, let us know.
Not a Tradify customer yet? With all these digital forms & certificates on offer, what are you waiting for? Scrap the paper cert pads and sign up for a free trial today.
---