When you arrive at a job site, you could be in for anything. Not only is every house and office different, but the reported problem might have been worsened by a botched DIY job. The most common mistakes include ignoring local codes, going in without the right tools, overtightening connections, and not using the right parts.
Problems are solved faster if they can be standardised as much as possible. Companies and customers will save critical time if edge cases can be prepared for in advance or treated with standard protocols, whether that's by making a checklist for a certain job or just keeping some extra parts ready in the van.
Short on time? Jump ahead:
1. Not being aware of local regulations
A plumber has to work to local plumbing regulations. But DIYers have no reason to be familiar with the rules. They should be talking to the local council before taking on a big plumbing job on their own, and the council should be making the relevant information available online. DIYers can get into difficulty with the authorities if they handle any plumbing project without knowing the relevant requirements.
The state or city will also determine this. A licensed plumber in Manchester needs to be familiar with the plumbing codes in England, where his colleague in New South Wales may face different standards and red tape.
While a skilled DIYer can successfully finish modest plumbing jobs, specialists are needed for larger projects in order to handle all details accurately and in compliance with local rules. They'll undoubtedly need to call a plumber to manage the damage if their DIY repair or installation leaks or fails. If there is a significant leak that damages their property, there's also the possibility that their insurance claim might fail.
Insurance companies frequently reject claims concerning losses brought on by DIY construction projects. If you get to a job and someone's caused damage in a failed DIY job, you'll get glowing referrals for life if you're able to fix the whole issue quickly and easily.
2. Using drain cleaners instead of tools
Using a snake or barbed drain cleaning tool is the simplest approach to clear blockages from kitchen and bathroom sinks. Or, just taking out the p-trap and pouring the obstruction out. But a lot of DIYers start with the liquid drain cleaning and use much more than is advised.
This can cause issues since liquid drain cleaning isn't always the best option for the blockage, and using more won't necessarily make it work more effectively. In fact, a liquid drain cleaner can often cause more issues than it fixes. This is why:
If the liquid cleaner can't remove the obstruction, the next step is to remove the trap arm and fill it with corrosive caustic drain cleaner, which isn't a lot of fun.
Using drain cleaner too often can harm metal traps and pipes, leading to future leaks.
Liquid drain cleaning can also damage the rubber gasket used in "mission" style couplings. This means that when liquid drain cleaners are used on any of the couplings in a building's drain pipes, there's a bigger risk of leakage in the future.
3. Taking on a job without spare parts
DIYers frequently make the mistake of purchasing the bare minimum, for example just getting a cartridge or washer to fix a faucet. But there's a good likelihood that other faucet parts will be worn as well as the washer or cartridge. They'll undoubtedly end up with a leaky faucet if they don't also consider tackling the stem seal, gasket, and O-rings when they replace the washer or cartridge.
That requires making a second trip to the hardware shop and disassembling and reassembling the faucet once more. Make it a rule to "rebuild the faucet" rather than just replacing one component by purchasing all of the peripheral parts at once because they are inexpensive.
4. Not having the right tools for the job
Because they always have the proper equipment, plumbers make the job appear simple. DIYers frequently attempt to get by and make do with the available tools, which is where the problems can start. An old galvanised nipple can be broken and the threads left in the wall if they attempt to remove it with a standard pipe wrench or slip joint pliers.
5. Not knowing their wyes from their elbows
In order to avoid code violations and unpleasant odours, it is essential to know which drain fittings to use for each application. For example, take a wye connecting the p-trap to the vertical drain, erected by a DIYer. But to link the horizontal p-trap, they had to construct a 45-degree elbow. Despite it seeming safe, this violates code and could lead to serious issues.
This is because if the drain water is left to accumulate, it'll flow so quickly down the incline that it can syphon water from the p-trap, allowing sewer gas to enter the house. In other words, this configuration is awful. In this case, a sanitary tee should have been used by the DIYer instead.
With that said, a sanitary tee is not necessarily appropriate for all drain applications. It cannot be used to join a vertical pipe to a horizontal drain or two horizontal pipes. The use of a tee, wye, or long or short sweep elbow depends on the circumstance. Additionally, they cannot reverse the direction of a drain line using a 90-degree vent elbow. DIYers need to understand the right use case for every type of fitting to avoid these problems.
6. Sweating copper piping without drying it first
Before sweating, copper pipes and fittings must be totally dry. The joint will leak if there is any water close to where you're working, because the steam makes tiny holes in the solder. You'll notice tiny water jets blasting out of the joint when you turn on the water. As a result, the entire job will then need to be redone.
When developing a quote or estimate, explaining precisely what work is required to fix the problem is critical. The remedy is to use a specific capsule-shaped stopper, or a special instrument to block the pipe before applying a torch to the joint.
7. Using too much elbow grease
When not used for extended periods of time, shut-off valves for sinks and toilets can often seize. The stem packing seal can fuse itself to the valve stem, making it near impossible to turn the valve stem. Don't be fooled that using extra force will help if you can't turn the knob by hand. Along with the knob, you might just break off the valve stem at the same time.
The solution is instead to break the connection by slightly loosening the stem nut with an adjustable wrench so you can spin the knob. When finished, just tighten the stem nut and check for leaks.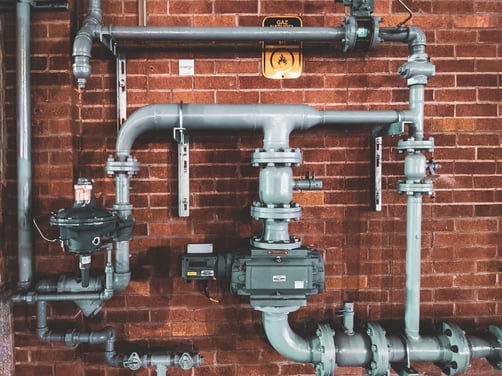 8. Not using proper cleanouts
Sometimes cleanouts are not placed in the proper areas. To unclog a drain line, you need to have enough space. Cleanouts should not be installed above the first story of the building. But you might think about installing them. This will depend on if adding cleanouts to help with drain maintenance is feasible with the drain line design.
When horizontal branches are more than 100 feet apart, every sanitary stack needs a cleanout. Additionally, where the line's direction changes by more than 45 degrees, they are required. You also ought to employ them within a 10-foot connection between the sewer and drain.
9. Tightening connections too much
The most common error made by DIYers is over-tightening toilet bolts, pipe fittings, and supply tubes. A galvanised or black pipe, coupler, tee, or elbow can shatter if you turn it too hard. Even if the fitting doesn't break right away due to the enormous stress, it might still break weeks later and cause a flood. That's why you should have a pre-call plan for finding out what's been done if a client tells you they've tried fixing something themselves.
Even more frequently, plastic fittings on supply tubes for faucets and toilets are often overtightened. Simply put, not much torque is needed to seal a supply tube. Hex nuts that are overtightened eventually crack and leak. Additionally, damaging the toilet by over-tightening the toilet closet bolts at the floor or in the space between the bowl and tank might crack the porcelain.
10. The right tools for the job
Having a job management system in place will prepare you for any job that comes in. With Tradify you can even automatically generate an Instant Website with an enquiry form that customers can fill out with all the job's details. Get organised and keep everything in one system: enquiries, quotes, invoices, and other job details.
Show them why it's worth booking a professional. Start your 14-day free trial of Tradify's job management app.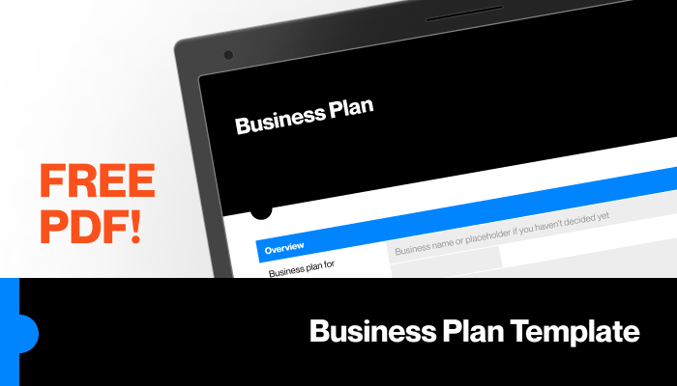 This is a guest article written by Grace Lau, the Director of Growth Content at Dialpad, an AI-powered cloud communication platform for better and easier team collaboration.
---