It seems pretty much all anyone talks about these days is either tradies or property and the shortage of each. While in the UK the elections are all about BREXIT, on this side of the world property, construction and Tradies are the go to agenda item.
A more important issue that is yet to be resolved is which Tradie is the best Tradie. So to sort this out once and for all we've instigated a Tradie civil war with Captain America (Representing Plumbing and Gas) vs Iron Man (Representing Electricians).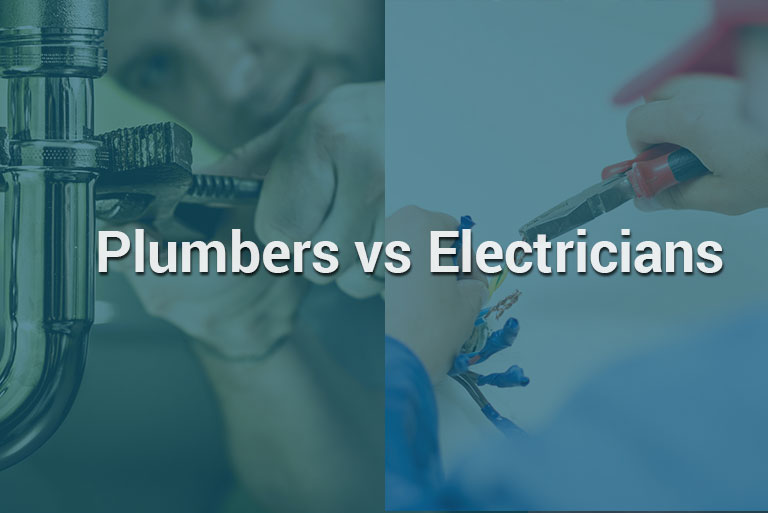 Team P&G and Team Sparkie have battled it out across 7 rounds so read on to find out who's come out on top.
Round 1
Pay
No point learning a bunch of skills if it's not going to put a roof over your head, food on the table and a credit card in the hands of your missus. Initially the round one winner was clear thanks to a recent study by serviceseeking.com.au.
(UK based Sparkies and Plumbers check this report out if you're thinking about moving to a warmer climate).
Their study shows us plumbers are charging $78.40 an hour while the average electrician is charging $74.61 an hour. The difference is worth an extra $160 per week or $8k per annum which is enough for Plumbers to easily own round 1.
However, data from the UK suggests that maybe sparkies have it over the plumbers. Payscale.com tells us that sparkies are dragging in, on average £13.33 per hour while plumbers are pulling in £12.23 per hour. This adds up to almost £2,000 a year!

Looks like round 1 goes to electricians in the Northern Hemisphere and Plumbers in the Southern.
Round 2
Job Security
Before you commit to a 4 year apprenticeship you want to be pretty certain there will be plenty of jobs to go round once you're qualified. Ideally you also want to learn a trade that can get you work pretty much anywhere in the world without having to requalify.
Round two was a points based call that narrowly goes in the favour of electricians. Demand seems to be slightly stronger for electricians given the range of skills required across the industry but thanks to construction boom both skill sets are facing critical shortages around the world (Australian Skills Needs List, New Zealand Skills Shortages, UK Skills Shortages).
Round 3
Skills
Learning a trade is cool but which one will help you in life as much as it will help you on the job site?? Round three goes to the plumbers
When you think about the homelife and the stuff that can really wreck your day, pretty much everything revolves around the plumbing. If the toilet is blocked, or there's no hot water you know you'll basically go ape shit until someone fixes something.
If you're a housemate or boyfriend that happens to be a plumber, you can fix this in a jiffy and look like a hero. When it comes to the power, the only real drama is when the power is out, and chances are the Sparky can't do much about that.
Round 4
Respect
Every tradie likes to think they're the business but which Trade actually gets the most respect?
With the imminent threat of electrocution hanging over your day round four has to go to the Electricians.
In addition to avoiding a Zap, electricians have to understand electrical theory, maths and physics, how to instal electrical wiring and fixtures and interpret wiring diagrams and floor plans. Not easy, hence the respect!
Round 5
Time to awesomeness
How long does it take to progress up the ranks is an important criteria when ranking trades. In this day and age everyone thinks they can go straight from school to doin it like a boss but not all Trades are alike with some taking longer to learn that others.
Surprisingly Round 5 goes to the Plumbers. Typically, becoming a fully certified Plumber and Gasfitter or Electrician can take 4 years. However, Plumbers can become certified without worrying about Physics or maths so surely they win this one.
Round 6
Work enjoyment
A major factor in our Civil War battle is picking which Tradie actually has the most fun in their job on a daily basis.
While the Plumbers are usually the rough and tumble cool kids on the block they also have to deal with the most awful situations on occasion. On the other hand electricians get all the fun of being on the job site without having to clean up anyones curry surprise.
Therefore round 6 is a convincing win for the Electricians.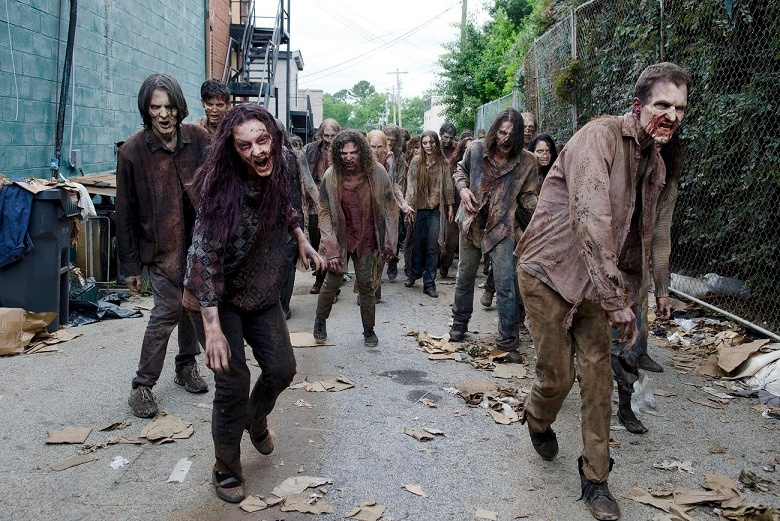 Round 7
Zombie Apocalypse
When the world comes to an end which tradie has the best chance of staying alive? As the zombies take over food, water, shelter and security are key. Plumbers are good with water and their welding skills will be handy rigging up some defences round the house. Sparkies on the other hand can electrify your defence and keep the power going.
However, Plumbers are tougher and used to working in dirty, messy, smelly, cold and confined conditions so they should feel right at home fighting off a hoard of Zombies. For this reason round 7 has to go to the Plumbers meaning our Civil War has ended in a draw!
Boooo, but as far as the team here at Tradify are concerned but Plumbers and Sparkies are awesome in equal measure.