When starting any trade business, one of the first considerations is how you structure it. You might choose to establish yourself as a sole trader or proprietorship (this is usually the default option), which means you're likely to be working on your own until it's time to hire an apprentice, subcontractor, or employee.
People who work as sole traders are often referred to as self-employed, but sometimes they might also be considered independent contractors — or both. So, how you do choose which is the best option for you and your business?
Pressed for time? Skip ahead:
1. Self-employed vs contractor — what's the key difference?
2. The pros and cons of being self-employed
3. The pros and cons of working as a contractor
4. Get protected: insurance and licenses
5. Choose what works best for you
1. Self-employed vs contractor — what's the key difference?
By definition, a contractor is an individual who works for someone else (individual or company) as a non-employee. It's also a way of being self-employed. However, while a contractor may be self-employed, a self-employed person might not be an independent contractor.
Here's an example of each — you're a plumber and you've recently set up your plumbing business as a sole trader:
Self-employed: Your neighbours' kitchen tap is faulty and they contact you through your business' website to fix it. You complete the job and send them an invoice for payment.
Independent contractor: Your friend runs a building company and you sign a contract to take on all required plumbing work. Each month, you bill the company for your hours and you get paid directly to your business account.
2. The pros and cons of being self-employed
Self-employed people work for themselves selling their services as either sole traders, independent contractors, or as members of a partnership that conducts business. As a self-employed tradesperson, you'll work for a variety of clients rather than a specific employer.
Thumbs up for being self-employed
The best part of being self-employed is that you call the shots.
You have full control over every aspect of your trade business, the hours you work, the jobs you take on, and your work environment.
You can set your own business goals, find work-life balance, and earn according to your actions and initiatives.
Ready to start your own trade business? Here's what you need to know.
Thumbs down for being self-employed
With great power comes great responsibility. As the boss, you get to relish the wins, but you're also responsible if things go wrong.
If you make a mistake on a job, you'll likely need to fix it free of charge.
You'll owe bills to suppliers for materials and if you've hired subcontractors to help on a project, you'll be the one to pay them.
Keeping on top of your admin will be essential to your success and you'll need to market your business to ensure cash flow is healthy.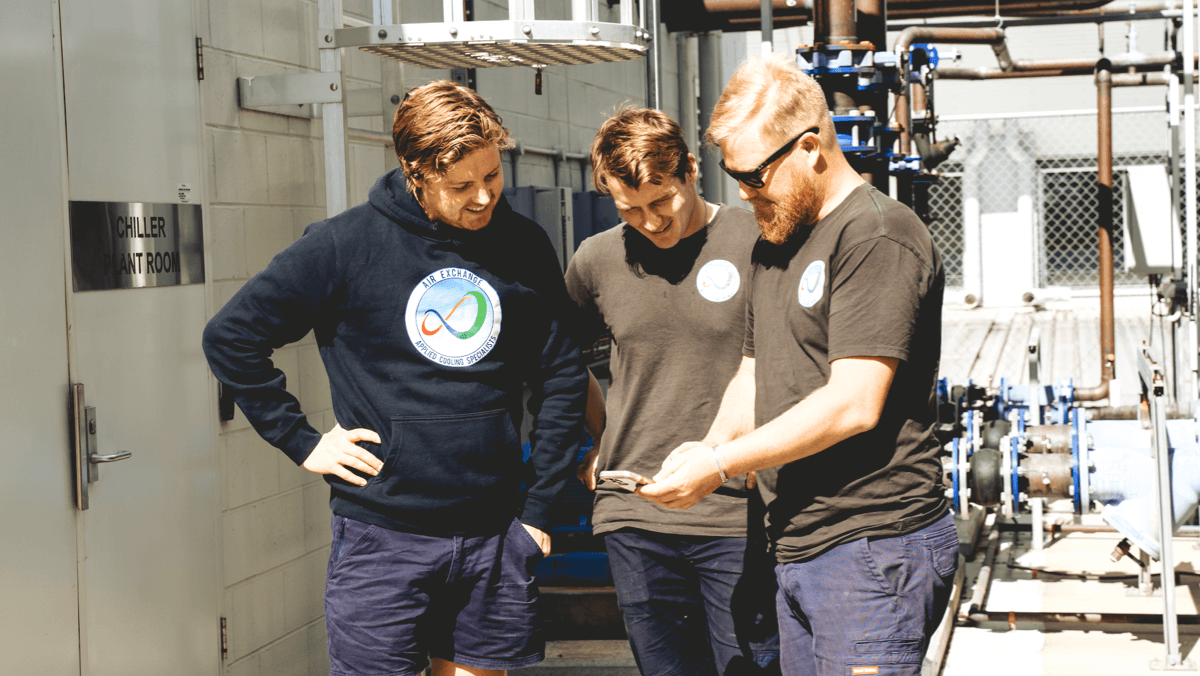 3. The pros and cons of working as a contractor
A contractor is engaged by an individual or company to perform services under a contract. This means independent contractors often work for limited periods according to the terms of a contract. This might revolve around completing a project from start to finish, or for a fixed duration. The limited-time commitment means an independent contractor is considered to be self-employed.
While contractors might not be a permanent part of your team, you'll still need a way of managing the projects that they're working on — our Connections feature can help with exactly that.
Thumbs up for working as a contractor
Because, as a contractor, you're technically self-employed, you benefit from many of the same pros.
Contract work provides greater independence. Many people perceive it as a greater level of job security than employment because their skills are in demand from more than one company.
Control your weekly hours. You can choose the number of hours you work each week and you get paid for every hour of work that you do at the market rate.
Test out a new company or worker. For both trade business owners and trade contractors, this is also a great way to trial-run a new company or worker before possibly committing full-time.
You can hire for shorter-term projects. If you have a large project you need extra help with, and it has a definite end date or goal, hiring contractors might be a perfect solution.
Thumbs down for working as a contractor
As with all good things, there are some disadvantages to hiring or working as a contractor.
Contractors don't have the same employment rights. In most countries, you won't have the same legal rights as regular employees – no sick leave, holiday pay or contributions to superannuation schemes. You also won't be entitled to any employment benefits.
You only get paid for the work you do. You'll have no income during temporary lulls in workload. This can be stressful, so you'll need to budget carefully.
You're in charge of paying your taxes. If you don't put money aside for your year-end tax bills, you could get into trouble.
Good contractors could be in demand by other trade businesses. Contractors generally like to be challenged and are used to moving from job to job. If they start feeling bored or unfulfilled, they're free to leave as soon as their contract is up.
4. Get protected: insurance and licenses
As with contracting roles in any industry, contractors are not employees. This means that as a contractor, you need insurance while on the job and you're responsible for your admin – think tax, payroll, social security, and licensing.
Looking at hiring or working as a contractor? Make sure you've got these bases covered:
Check contractors have relevant certification and licenses required.
Ensure they have current Certificates of Insurance to verify their insurance coverage.
As a contractor, you should have liability insurance to protect you against any damage to people or property as part of the contract you've undertaken.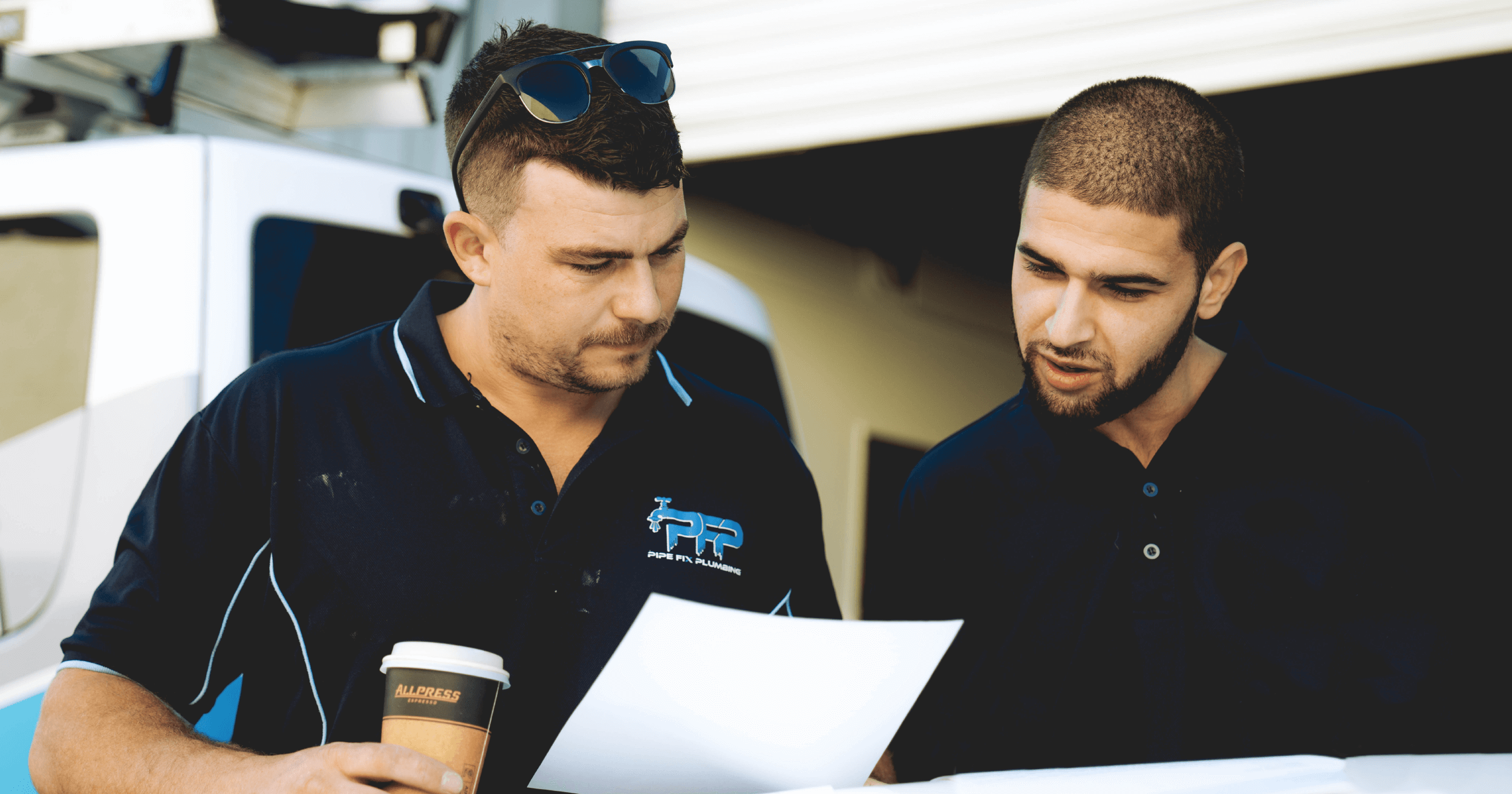 5. Choose what works best for you
The lines are often blurred between self-employed people and contractors. In the trades industry, they're both viable ways of growing a successful trade business and offer the potential to earn you a lucrative living. However, there are clear distinctions between the two employment types — which one suits you best all depends on the amount of work you have lined up and your general appetite for risk.

Great tradespeople use Tradify to run their businesses. Sign up for a free 14-day trial, or jump into one of our weekly live walkthroughs.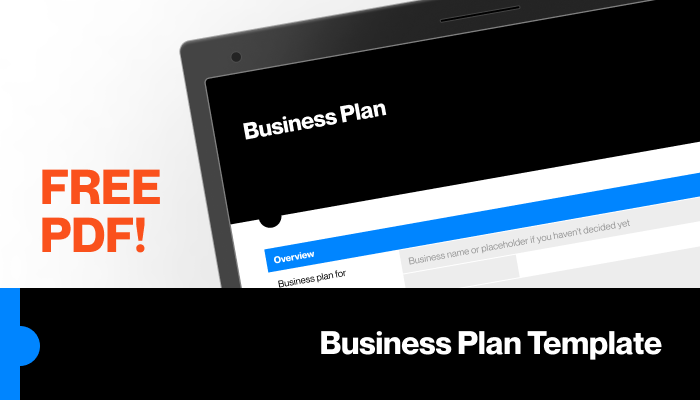 ---