While the trades have historically had mostly men on the tools, there's no reason why anyone else can't get stuck in — regardless of gender. In fact, women can bring much-needed skill sets, perspectives, and other strengths to the trades.
And they already are! Below you'll meet some handy women eliminating old-school ideas of what they can do for a living.
Considering an apprenticeship in the trades? Find out what questions you might be asked in your interview to get a head start!
There are more and more women joining the trades every day, and for good reason — the trades can offer a great lifestyle and a rewarding work environment with huge opportunities for success.
Short on time? Skip ahead!
1. Top 4 reasons women should consider a trades career
Trades are an excellent career choice for women and men alike, largely for the same reasons — here are the top four:
High wages
Money doesn't buy happiness, but it helps. Many trades pay very well (and it doesn't take endless years of uni study or climbing a corporate ladder to get there).
The average hourly rate for trades like building, plumbing, HVAC, and electrical vary around the world but seem to be roughly the same (but this does vary depending on the demand and supply for skilled labour in a given country). There are some common ways to increase your earning potential, including upskilling and starting your own trade business.
In Australia and New Zealand, women make up approximately 1/3 of small business owners, and in the UK, female-run small businesses are increasing at a significantly faster rate than those run by males.
Learn more about making money in the trades from Anne Timpany. Anne is a multi-award-winning entrepreneur, Tradify board member, and the woman behind On Tap Plumbers — a UK small business success story.
Job security
Many trades offer great job security. Ongoing maintenance contracts, safety checks, and government gigs often become your bread and butter.
In addition, advances in machinery and equipment have opened up new opportunities for skilled labourers who can install, repair, and maintain these types of technology. So as technology and automation increase skilled labour jobs might change, but they won't disappear.
That's two ticks for job security ✅ ✅
Fast-track to success
Another reason to consider a career in the trades is you can get into well-paid work faster. There are plenty of reasons why someone might choose a trade over a university degree. While some more traditional jobs take years of study and thousands in student loans, most trades training involves an apprenticeship or on-the-job training. In other words, you can earn while you learn and start making money sooner.
For electrician and social media sensation Pauline Varlet, it was a suggestion from her mother that led her to a career in the trades – after she decided three months into a university degree "it wasn't where I was supposed to be."
"I always get asked, 'Why an electrician?' and I don't know if I'll ever know the right answer but, keeping in mind I didn't know a lot about many of the trades, it was the technical aspect behind electricity that stood out for me."
She says the main difference for her between university and her apprenticeship is that, with an apprenticeship, she has a lot more money in the bank at the end of the month. She also enjoyed having a more active lifestyle.
"I was up early in the mornings but I had my evenings and weekends free."
Check out our blog on how to get an apprenticeship in the trades for advice on securing a trade apprenticeship!
Interesting job opportunities
Trade careers also offer a hands-on working environment that's fast-paced and ever-changing. For women who want a job outside of an office, where they get to use their hands for practical work, the trades are a great fit. As a commercial plumbing apprentice, for example, Sophie Maguire points out that you get to work in some pretty interesting locations too.
"At the moment, I've been working in a lot of iconic buildings around where I live. I've been working in castles, a pavilion on the seafront, loads of different factories."
2. The best trade careers for women
There are plenty of options when it comes to choosing the best trade career for you. Many trade jobs require a variety of skill sets, and while physical labour is one of them, being a great tradesperson is more about brains than brawn.
Employers are looking for team players with good communication and problem-solving skills, along with initiative and great attention to detail. Trades like electrical and HVAC are great for those numbers-based people with an analytical mind, while trades like landscaping or carpentry are great for creative people who like to get creative and think outside the box.
For comparisons of specific trades, check out these articles:

3. Factors that make women great tradespeople
Affectionately known in the industry as 'lady tradies', there's no denying that women bring a different kind of energy to the trades — and that's a positive thing. Not to say that men aren't good at any of the things listed below, but here's what women in the industry believe give them a competitive edge.
The advantage of soft skills
While technical skill, experience, and knowledge are fundamental, some 'soft' skills are just as important. Think of things like:
Mental resilience
Time management
Collaboration
Communication
Critical thinking
Soft skills are invaluable to business performance – and women have been proven to hold a key advantage in these soft skills. One study found that women outperform men in 11 of 12 key emotional intelligence competencies:
Achievement orientation
Adaptability
Coaching and mentoring
Conflict management
Empathy
Emotional self-awareness
Inspirational leadership
Influence
Organizational awareness
Positive outlook
Teamwork
The 12th competency was 'emotional self-control', where men and women scored equally.
Connecting with clients and building trust
It doesn't matter how good you are at your job – if you can't connect with your customers, you aren't going to win more work. A friendly smile and positive attitude go a long way with clients and also help build your reputation. Plus, being available to discuss any concerns with your customers shows you care about the job – and aren't planning on cutting any corners.
Women tend to have a more nurturing approach and can provide a level of security to customers who may not be comfortable having strangers in their homes.
A respectful attitude
Former personal trainer turned plumbing pro, Helen Yost is one of Australia's trailblazing females, founding the nation's first all-female plumbing business. Backed by a "no crack promise," The Tradettes is a breath of fresh air in a largely male-dominated market.
"Customers all love the fact that we clean up after ourselves. Generally, tradies are renowned for the mess they leave behind."
Turning up on time
Juanita Mottram and Laura Madden of Eve Renovations and Eve Workwear are a pair of inspirational females seizing an opportunity to shake up the market and make some waves.
"There seemed to be an opportunity in the market just to do things differently. Tradies quite often get such a reputation for not turning up, not being clean, not finishing jobs on time," says Mottram.
4. Join the movement
To create a more inclusive and diverse trade industry, we need more women to pick up the tools.
If you're still not sure about why or how to become a tradesperson, head over to our Behind the Tools Resource Centre, where you'll find plenty of downloads, articles, and videos to help you figure out what's best for you.
With all the different trades out there, figuring out which one is right for you is the first step toward a career in the industry. Women have so many unique skills to offer the trades industry, it's the perfect recipe for starting and growing a successful career (or business) in the trades.
Sign up for a 14-day free trial of Tradify or pop over to one of our live demo webinars to see the trade business management app in action.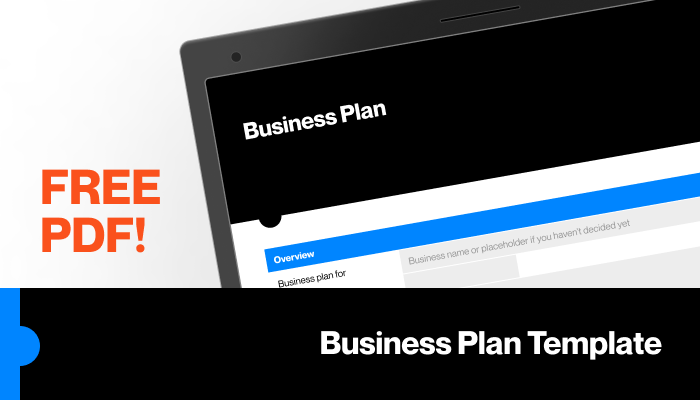 ---