Our mates at Gil-lec Electrical wholesalers give us the run-down on the top brands UK electricians need to be aware of.
1. Fusebox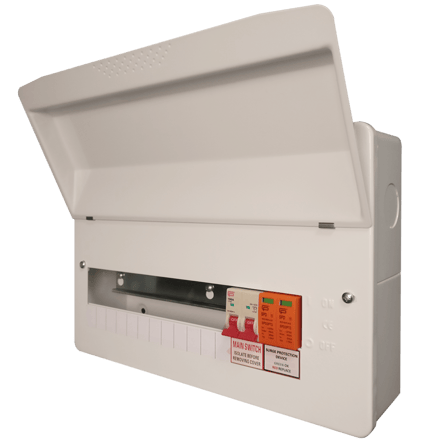 No one could have predicted the meteoric rise of Fusebox over the past couple of years, seemingly coming from nowhere to become one of the most talked about brands among wholesalers and electricians alike. Our Instagram and Facebook feeds are alight with chat about Fusebox and it's no wonder to be honest, Fusebox seem to have hit upon the magic formula of a great product at an even better price, taking on the big hitters with fair success.
Fusebox's mains switch boards and RCBOs prove to be the most popular items out of our doors, with a constant stream of orders pouring in daily. Versions available both with or without an SPD included, six way and ten way boards especially prove popular. Thanks to the new rules regarding electrical safety for landlords, now is a particularly good time to be selling well designed, easy to install consumer units that don't cost a bomb.
2. Hager: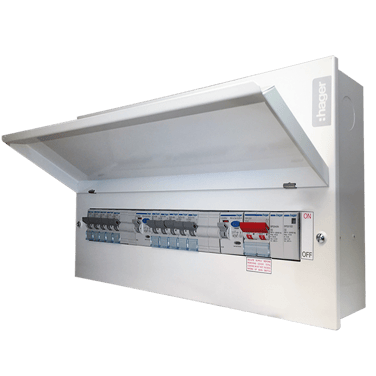 From an up and coming new contender, to an absolute heavyweight of the circuit protection industry, if you have ever dealt in the smallest way with domestic consumer units, you will have heard of Hager. With a massive catalogue of products, there is very little you can't accomplish with a Hager installation.
With all the lists and lists of products that come out of the Hager manufacturing plant, still the most popular things to leave our warehouse are the fully loaded dual RCD boards. With two 100a or 63a RCDs, a mains switch and a full complement of breakers, they are an easy one stop purchase to complete any fuseboard installation. With the addition of SPD loaded boards, they easily comply with all the latest regulations.
Part of the electrical industry's old school, British Electric Lighting have been making electrical products since 1920. Always a stalwart of great products at the forefront of lighting trends, they are an awesome company to work with on all levels. Our team are big fans of Bell's products here, using them in our own homes too.
One of Bell's standout products this year still is their Colour Temperature Select Firestay LED Downlight, proving immensely popular due to the ease of specification. Can't decide if Warm White will work better than Cool White in the kitchen? No need to choose before you buy, just decide once installed; and if Cool White isn't enough, there's Daylight White too for super high perceived brightness.
Nope.... not the musical about the establishing of America that my wife is obsessed with, but a British based, family run business producing some of the highest quality switches, sockets and wiring accessories the industry has ever seen. We have worked closely with Hamilton for many years now, a brilliant company based in the West of England with a great track record of producing premium decorative wiring ranges for both the domestic and hotel industries.
With an inventory of items ranging from good old fashioned light switches, all the way up to home lighting automation systems in any kind of finish you can think of, Hamilton's ability to supply something that fits in with any interior style is pretty impressive.
One of Hamilton's most popular lines for us is their LEDIT-B100 LED dimmer module, be it sold as part of a dimmer plate or sold as a separate module. As a replacement for existing dimmer modules the LEDIT-B is absolute genius, proving suitable to dim any LED light source we have tried it with; rather than changing the whole plate or trying to find one that matches, simply change the module over for easy, full range LED dimming.
Another popular aspect to Hamilton's range is their bespoke SVR (Saville Row) service. If you have a need for something slightly out of the ordinary, like a light switch on the same plate as a dimmer, or anything else you can think of, Hamilton will make it up as part of this service and it will look the same as any other plate in that range. That is probably the best part of Hamilton's offering - absolutely everything is available in every finish they do, so it is incredibly easy to match your accessories to the décor in your room.
Heatmat are one of those companies that can brighten up even the dreariest of days. It doesn't matter who you speak to, or for what reason you're calling; you will always end up on the phone to someone who will get your query sorted, and do it in such a way that you put the phone down with a smile on your face. Always there to look after their customers, and always open to an idea, Heatmat are a joy to work with.
Heatmat's range is obviously primarily their electric underfloor heating. An inexpensive and easily installed solution for a list of issues that can be involved when fitting centrally heated underfloor heating.
For us however, the standout product from Heatmat this year has been their Demista mirror demister pads. Available in a large range of sizes, the Demista pads are fitted behind the bathroom mirror and heat it to prevent condensation, a fantastic solution for keeping your bathroom mirror clear of steam. We have sold hundreds of these this year and they don't seem to be slowing any time soon.
Learn more about Gil-lec and their range of products on their website or follow them on Instagram & Facebook for their latest updates.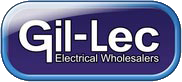 ---