Growing the business to a place where you have employees to pay is an amazing achievement. However this success can come at a cost as Payroll can easily become your biggest nightmare. To avoid this happening to you, here's some common mistakes to avoid.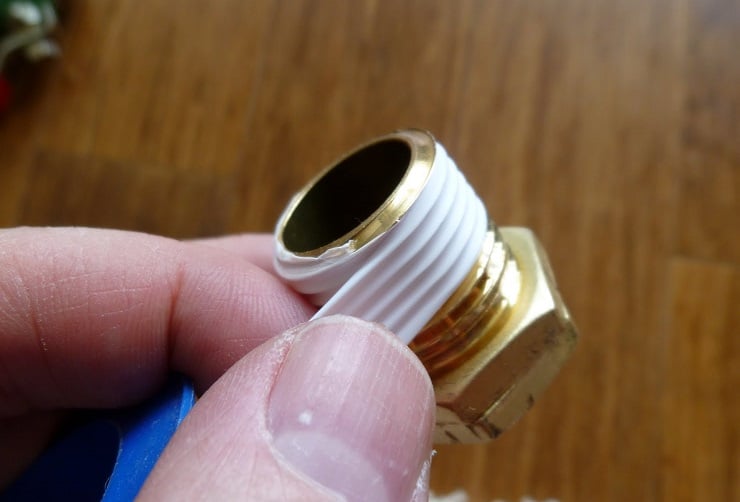 DIY Payroll probably wont save you money
Payroll is one of the most important parts of running a business. There are soooo many things to consider (see the list below). A key decision early on is whether or not you should DIY or outsource your payroll.
Data shows us that both options will cost you roughly the same (when opportunity cost is factored in) so if you've already chosen the DIY route just to save cash then you made the wrong call. Instead, a combination of DIY + expert help + a well managed and consistent process is the best way avoid drama, save time and save cost.
Whether you insource, outsource or mix and match, you'll still need to understand all the following issues and have some decent technology and processes in place to minimise the effort involved so you can save money and focus on other things.
When figuring out the best payroll model for your business the key things to get your head around are;
The payroll deadlines and making sure you don't miss them. The three you need to know about are:
PAYG withholding.

The tax you withhold from payments you make to employees and businesses.

Payment summaries.

These are summaries of how much you've paid each employee during the year.

Super reporting. There are multiple deadlines for paying and reporting superannuation contributions – make sure you don't miss them! (You'll also need to get up to speed with the government's SuperStream system for superannuation payments.)
Keeping up to date with payroll tax changes
Tax rates change every year, and figuring that out at the end of year would really suck.
The numerous reporting and reconciling requirements
The payroll reporting requirements vary from state to state. Generally, you'll have monthly payroll tax reporting requirements as well as Annual Reconciliation Forms due with the state every year.
This page here (managed by Fairwork Australia) is actually a pretty useful resource for figuring this stuff out.
Not leveraging technology
Payroll is hard so why not make it simple for yourself and use software specifically designed with payroll in mind and get even greater benefits by integrating it with your cloud accounting software.
There are lots of cloud based payroll software providers out there, such as Smartpayroll, and all the key cloud accounting software packages also have payroll modules such as Xero Payroll.
Some of the benefits of using a cloud based payroll and accounting software are;
Calculations done in just a few clicks

Faster than manual methods

Payroll & financial data at your fingertips

No "double entry"

Saves time
The only issue with using software to manage both your accounting and payroll is that you have to learn how to use it and you have to pay for it. The good news is that it won't take long to figure out the software and the hours saved managing your payroll will more than offset the costs.
While you're looking at cloud products to save time and hassle, check out Tradify (Job management software for plumbers) as it will make the Payroll process even faster while also improving your job management and communication.
Not sticking to a process
Payroll mistakes can create drama you could do without. To try and avoid mistakes follow a process that gets you to think about all the key issues in a logical way.
Sticking to a process will save time and minimise mistakes. To help build a process that works for your business here are the 16 things you need to regularly to avoid costly mistake;
Check all your employee details are up to date including TFN Declaration Form (sent to ATO?), Super Choice form (sent?), personal details such as bank details, address, next of kin, DOB etc.
Have you provided your employees with a Fair Work Information Statement?
Have you kept appropriate records and are they easily accessible?
Have you paid your employee's superannuation?
Are you under an Award? Are you paying the correct rate?
Have you got your staff classifications right – casual, part time, full time, subcontractor?
Are you familiar with the National Employment Standards?
Has annual or personal leave been taken recently? Did they have enough leave accrued? Are you prepared to take their entitlements into a negative balance, or will it be leave without pay? Is leave loading applicable?
Are leave entitlements being calculated at the correct rate? Generally four weeks annual leave per year, 2 weeks personal/carer's leave per year?
Do the entitlements need to be adjusted? If your payroll is setup to record a number of hours per pay period and your employee works less, you'll need to make an adjustment for the hours that they actually worked, rather than what you expected them to work.
Are any employees under 18 years of age? This has superannuation implications – they must work 30+ hours in a week, AND earn over $450 in the month to be eligible for superannuation.
Are you paying the correct employee? Do you have employees with the same or similar surnames? Check to make sure you're paying the correct person.
Are your employees entitled to be paid allowances? Are these being correctly recorded in payroll?
Was there a public holiday in the last pay period? Did they work that day? Are they entitled to public holiday penalty rates? Don't just assume what days are public holidays. Fair Work Australia has a list of official public holidays for each year.
If you record Jobs or Categories, have they been applied correctly?
Are your payslips compliant - there is certain information that needs to be on your employee's payslip such as your ABN, the employee's payroll classification, their accrued personal leave hours. Read more here to ensure you're compliant.

There is no shortage of things to think about when it comes to payroll but if you make use of the tools available, get some professional help when needed and stick to a regular process, you can minimise the level of effort required and free yourself up to focus on running the business.