Most small business owners have a never-ending task list. Sometimes that list is in your head, and other times in a notebook, on your calendar, or in your email inbox. The workload piles on even more when you start hiring new employees or working with subcontractors. Task management software can stop you from scrambling between different tools and systems.
To help you find the right tool for your business, we've compiled a list of the best task management software on the market.
The best way to stay organised is by having a solid plan in place. Download our free Business Plan Template for trade businesses!
Short on time? Skip ahead!
1. Common features – what to look for
Just as there are many task management apps to choose from, there are also many types. But, you can expect some common features from most task management software.
Subtasks -

to help you break up larger, chunky tasks into multiple subtasks and assign them to different staff members

Two-factor authentication -

to protect your data, including private client information

Communication tools -

to leave a note, send a message, or start a team chat

Integrations -

so your task management software works well with your other digital tools and systems

Mobile app

-

access your task management software from any job site and device.
2. Three benefits of task management software
Task management tools help you organise and streamline tasks, and reprioritise if or when changes happen. There are many ways that task management software can help you and your team perform better, produce your best work, and meet project deadlines.
Here are the top three benefits:
Simple workflows
The most basic yet most effective feature of a task management tool is organising tasks into one simple workflow. From there, you can set individual task deadlines, assign tasks to specific team members, and spot any potential roadblocks or bottlenecks.
Boosted productivity
Think about all the time you and your team spend on the phone, juggling work and getting organised. What if you didn't have to do that?
Task management software lets you automate repetitive tasks, track progress, and send reminders about upcoming responsibilities. That way, your team is empowered to manage their work, improving overall team productivity and preventing tasks from slipping through the cracks.
More effective teamwork
When your team members are all on the same platform, the flow of information improves, making it easier to communicate and collaborate. Task management ensures everyone knows what tasks they're responsible for and when they need to be completed.
3. The best task management apps for sole traders or contractors
Todoist is one of the most popular task manager and to-do list apps. If you're working by yourself, it gives you a clear overview of all your tasks so you don't lose track, and prioritises the right task at the right time so you know what to focus on next.
Any.do is an award-winning app used by millions of people to stay organised and get more done. You can easily manage all your tasks, lists, and reminders in one app, keeping everything in sync across all your devices. It also has a nifty calendar integration that automatically imports events and other key personal dates.
Things is an award-winning personal task manager that's been redesigned for even better organisation. When you open a to-do, the app transforms into a piece of paper, ready for your tasks. You can add tags, a checklist, start and end dates, and whatever you need to achieve your goals.
The Plutio team has spent a decade crafting their task management app. You can customise and personalise almost every part of the software, and turn features on and off to create the best setup for your business.
ProProfs Project is a one-stop solution for all your personal task management needs. With a quick setup, you can achieve your goals quickly. The tool acts as your personal project manager. You can prioritise tasks and set a task sequence, giving you full control over how you work.
4. The best task management apps for small teams
Chanty is marketed as a team collaboration tool with a specific feature for task management called Teambook. It's a single hub for organised tasks, conversations, and other content you and your team need to share, without having to scroll through 50 unread messages.
Automation giant HubSpot is another great option for small businesses. HubSpot's tasks dashboard gives you a 'command centre' for your tasks, meetings, and contact details on one platform. Where it helps smaller teams is in the reporting. You can track job activity and pipeline progress, and view performance insights that you can use to improve the way your team works — even with limited resources.
TaskQue's unique task allocation algorithm is a standout feature. It automatically assigns tasks to your staff members based on their existing workload, so they never feel overwhelmed.
Hitask is task management software that puts you in control. You and your team can quickly set up new projects, assign and share tasks, access a centralised library and calendar, send and receive notifications, and know that it's synchronised across all devices. Even better, you can see it all from one screen rather than navigating multiple tabs.
Quire helps you map your thoughts and tackle them in small steps. It also has a 'Smart Sublist' view that keeps team members focused on priority tasks while ensuring everyone is on the same page.
5. The best task management apps for growing businesses
ClipUp is an all-in-one productivity tool made for teams of all types across any industry. With hundreds of customisable features, it lets you add more functionality as your team grows while maintaining its simple user interface.
With ProofHub, you can create personal tasks or assign tasks to multiple people in one place. Break tasks into smaller, more manageable subtasks. Add labels, set the start and due dates, enter time estimates, track time spent, create recurring tasks, and attach files in one place using one task management software.
Flow is designed for any project or workflow, with many options for visualising personal, team, and business tasks. You can use task lists, kanboards, and calendar views, create private to-do lists and delegate tasks to others. You can also pin staff or teammates to your sidebar to easily see their tasks, projects, and workload.
Teamwork has plenty of features to help fast-growing businesses get more organised. There are tasks and subtasks to break down workloads. Task list templates help save time when you're creating similar or recurring tasks. Add milestones to monitor team or job progress and your team will have a clear vision of what needs doing for the business to hit its growth targets.
MeisterTask's slogan is "Your Team. Aligned." and for good reason. It helps teams get more done while keeping staff satisfaction high. You can easily use it to turn your ideas or notes into structured tasks, or use specific settings to create specialised workflows.

6. The best task management app for trade business owners
Tradify—the all-in-one job management app
Tradify is a job management app used by tens of thousands of tradespeople building better lives and businesses worldwide. It's designed to help you save time on enquiries, quoting, scheduling, job tracking, invoicing, payments, and managing subcontractors — all the features you need to manage and grow a successful trade business.
A long list of benefits:
Sign up for a 14-day free trial. No credit card required. No commitment. Or pop over to one of our live demo webinars to see Tradify in action.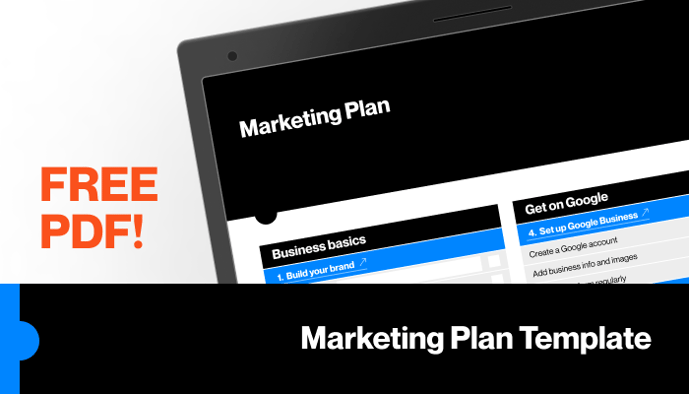 ---