Does your business have a plan for expansion? According to certain studies, the answer is 'no' in a startling number of cases.
For example, an astonishing statistic from the University of Technology Sydney (UTS) suggests only 3-5% of Australian businesses start from scratch with a detailed business plan and the Centre of Economics and Business Research says that over 50% of the top performing small businesses in the UK have a detailed plan.
If you don't quite yet know how to move forward, keep reading to learn why you should use modern technology to focus on these three proven methods of growing your business this year.
1. Build a Professional Website
If you already have a website, well done! This places you above the 54% of UK small businesses without a website, 53% of Australian businesses without a website and the 50% of New Zealand small businesses without a website. In fact, 20% of SMEs in New Zealand and Australia have no online presence at all.
SMEs without a website deem it to be an 'unnecessary cost' when it is in fact arguably the single most important element of growing a business. Almost as bad as having no website is having a sloppy, amateurish one. Think about it: How many people will want to hire a plumber, electrician, locksmith etc. if these tradesmen can't be bothered to create a professional looking website?
The era of responsive web design is upon us as the number of people who access the Internet via mobile devices exceed those who use desktops or laptops. Responsive websites ensure your content looks good no matter how large or small the screen. Like it or not, a website is a fantastic way to build trust and sell your company to prospective clients. Not convinced? Here are a few more reasons:
Increases Your Client Base: You can hire a professional web designer for a couple of hundred pounds these days. The potential reach of your website far exceeds that of print publications such as newspaper ads and posters.
Makes You An Authority: You can use the website to post updates about your products/services as well as informing customers about the latest news in your industry. As well as remaining relevant, you will soon become seen as a trustworthy voice in your trade which can only be good for business.
Accessibility: Your website is a 24/7/365 salesman that is always available and it can generate leads even while you sleep.
Better Customer Service: Adding a FAQ page to your website allows you to answer the most common queries from customers; you can also include details such as company phone number, address and opening hours making it easy for customers to reach you.
Increased Credibility: You can publish testimonials from previous clients who were delighted with your work; this shows other visitors that you are a legitimate enterprise thus increasing the likelihood of getting more business.
2. Email Marketing
This remains as one of the best forms of marketing in terms of ROI as it can potentially earn you £38 for every £1 you spend! The number of global email accounts is expected to grow to 4.3 billion; 92% of adults online use email and 61% of them use it every single day!
The key to email marketing success is automation; basically you get software to do all the hard work and you benefit from increased leads and customers. The crucial thing to remember is that all email communication needs to be personalised as consumers are sick of receiving spam email. Indeed, it is possible to receive a hefty fine for repeated spamming so be careful! Here are some quick tips:
Segmentation: This basically means placing your customers together in groups according to their interests. Marketing software has become so advanced that it can track what visitors do on your website and then tell you what these people are interested in. As a result, you can send emails filled with information they want to read.
Integration: This is another fancy marketing term for combining email with social media in order to increase your number of online followers.
Triggered Email: You can use software such as Constant Contact to send pre-designed emails based on what visitors do! For example, an email can be sent when someone signs up to your newsletter or books one of your tradesmen online.
3. Job Management Software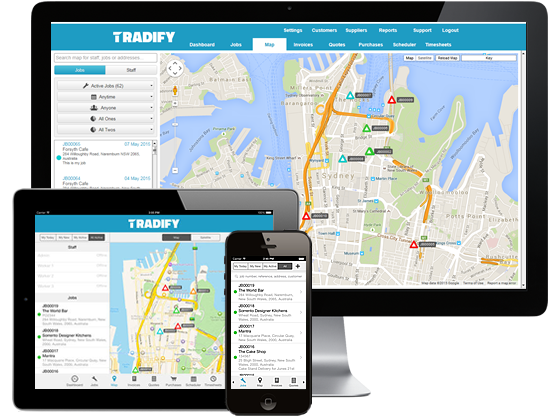 Although few small businesses wish to make any changes to their work flows, investing in job management software such as Tradify (of course!) should be a no-brainer as it adds value to your business in a number of ways:
Professional Quotes: You can quote jobs quickly & efficiently which will help you win more business.
Happier Clients: Whether they want an update on progress or budget, your clients are always looking for information about the project. Instead of being forced to go through files for hours to answer a relatively straightforward question, you can have the answer in seconds. All your data is easily accessible and in perfect order so you'll always have pertinent information to hand.
Track Goals & Progress: With just a click of a button you will discover your most productive employees; the types of jobs that earn you most profit, the estimated hours on a project against actual hours worked and invoices that haven't yet been paid.
Work Anywhere: You can use a mobile device to access your job information from anywhere as the data is stored safely in the cloud.
Better Accounting: It integrates with existing accounting software to ensure your books are kept neat and tidy. You can also manage your invoicing so you get paid even faster.
We now live in a digital world where technology helps drive small businesses forward. You cannot expect to keep up with tech-savvy competitors if you don't make the transition, so get started by using the above tips to boost your business.
To help build a stronger business, try Tradify free for 14 days. No credit card required. No pressure. Or pop into one of our live demo webinars to see the app in action.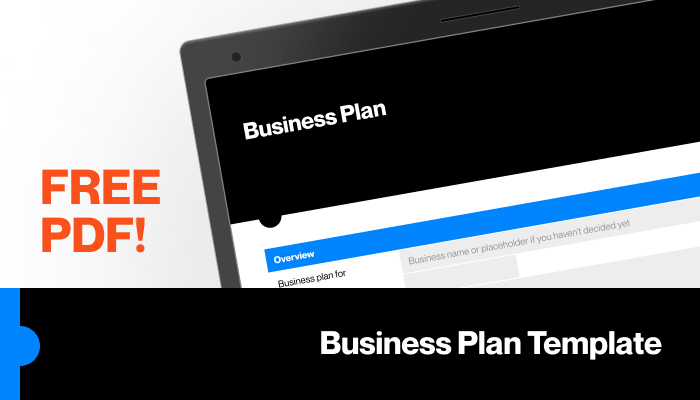 ---