Job management software is an app or computer program (like Tradify) designed to help businesses run more efficiently. Sole traders and self-employed business owners like electricians, plumbers, gas engineers, HVAC techs, landscapers, builders, construction workers, and other home service specialists use job management software to help them with their day-to-day operations.
Good job management software can save you time by helping you capture customer enquiries, create quotes & estimates, generate invoices, schedule staff or subcontractors, track job progress, take payments, and more!
As trade industries continue to boom and demand for skilled tradespeople continues to rise worldwide, many individuals have experienced their trade businesses take off in recent years. With growth, however, comes its own set of challenges. That's why trade business owners are turning to technology to help them keep up with demand, outpace the competition, and stay on top of their admin.
Ready to take charge of your business? Experience the feeling of full control by trying Tradify free for 14 days!
If you're not sure about job management software yet, below we explain how and why you should start.
Short on time? Skip ahead!
1. Tech makes life as a project manager easier
Technology is everywhere these days. Even on the job, you see people with their heads buried in a smartphone, scrolling through Instagram, Facebook, YouTube — the list of digital media time-sucks goes on. While some are apprehensive about this change, it's become an undeniable fact that, for trade business owners, technology is changing things for the better.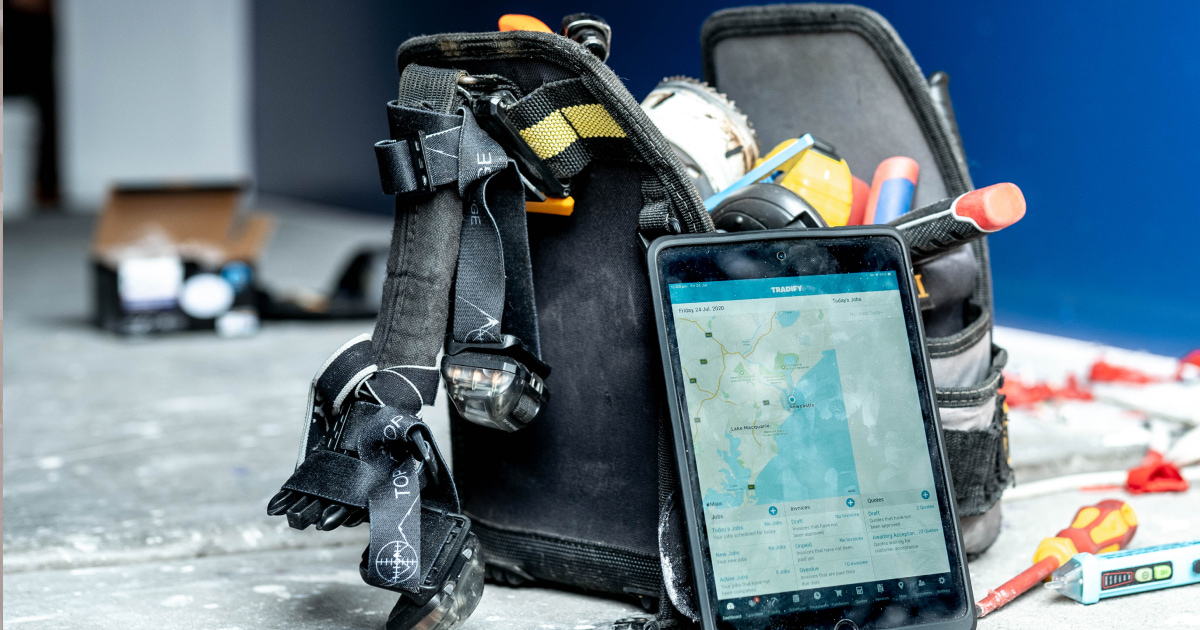 With the right technology, a trade business owner can get organised, ditch the paperwork, save hours of time spent on admin, and live a life far less stressful. There are apps that can help with every part of the job these days with additional features for:
A smartphone is now the best multi-tool you can have, allowing you to carry hundreds of tools with you in your pocket.
Here are a few of the most important for your business:
2. Save time on admin & office resources
In our latest Pulse Report, we discovered that the average tradesperson was spending 18 hours on admin every single week. If you're like most tradespeople and don't want to spend 936 hours a year buried in a pile of paperwork, then job management software is for you.
Job management software like Tradify is already helping thousands of trade users to do better business and get some time back to spend on things they care about — like getting out of the office and onto the tools, spending time with family & friends, or making a 4-day work week a regular occurrence.
That's what David from Kennett Electrics found when he implemented Tradify.
"For a large quote, I'd type each line into a spreadsheet and add it to the quote, then print, scan and email. For four or five quotes a day, that takes up a lot of time. Most of that info is now in Tradify. I can put together a full free wire quote for a new house in 25 minutes."
3. Investing in job management software pays off on all your projects
Aside from time, good task management tools can save you money and help your business grow. By cleaning up your business processes and getting everything in one place, your business and any complex projects will become a lot more efficient. And, as many accountants and business coaches will tell you, greater efficiency means greater returns. Think about how much more work you could win if you could send invoices and quotes in minutes, and respond to enquiries from anywhere — on any device.
4. A long list of benefits you can trial for free
It doesn't matter what trade you're in or if you've got a small or larger team. No matter how big your business is, if you've got paperwork to deal with, then job management software will make your life easier. In the case of Tradify, you can use our app to save time, money, and become more efficient with this wide range of features:

With Tradify you'll create happier, more productive staff, make more money, and spend more time doing what you love:
Nick Foley from NDF Electrical says:

"I've had all bar one employee with me from the start. We actually absorbed another business and the new guys couldn't believe how much easier it was with us – because there is a job management tool in place to manage things, keep things on track and show you where things are."
5. Job management software will prevent you losing money on jobs



When you're using a manual system, it's so easy to miss recording small amounts of time or materials. That means you're almost certainly leaving money on the table – drop a few fittings or a couple of hours off an invoice, and your profit margin is gone.
Even if you have good records of what you've spent, it might not be obvious which items and time records go with which jobs. You won't have a clear picture of which jobs are making (or losing!) you money, or if you're quoting your jobs at the right rate.
Eddy Kendall of Kendall Electrical knew he was probably losing money:
"I wouldn't have a number on how much profit I was making. I'd go out to these little jobs without writing them down. I could have lost money from not including stock on invoices."
"As soon as I got Tradify I was like, 'Woah. I'm not going back.'"
6. Ready to give your business & team a boost?
If you're ready to do better business by cutting out the piles of paperwork, winning more work, and increasing the efficiency of your business, then it's time to pick up some proper project management software.

Sign up for a 14-day free trial of Tradify or pop over to one of our live walkthroughs to see the trade business management app in action.

Looking for ways to do better business? Download our free business plan template to map out your rise to the top!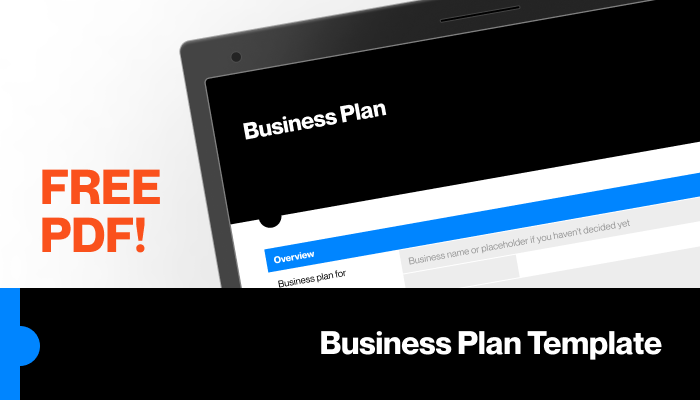 ---