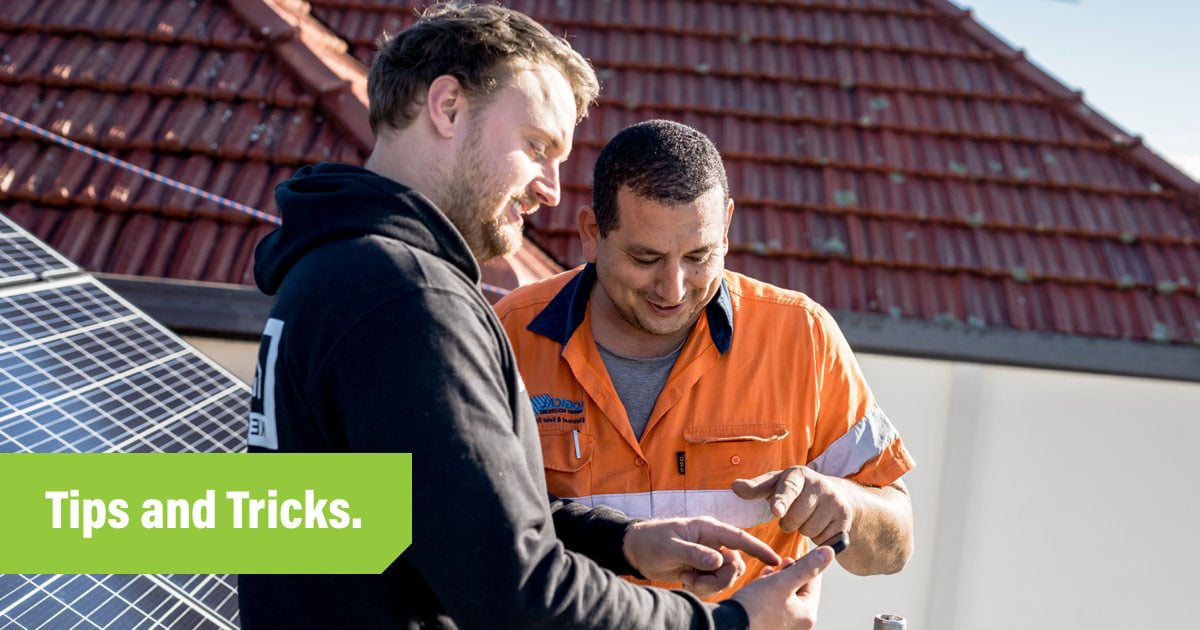 We know running an electrical business sometimes feels like you're running on a treadmill. Trust us, we've been there.
The more work you win, the more paperwork you have – and the longer you're stuck in your office on evenings and weekends. You start falling behind on quoting, invoicing and chasing payments, which means you don't get paid on time. Or you miss invoicing materials, labour or entire jobs! In short: a lot of work for not a lot of money.
That's exactly how all of these Australian electricians were running their businesses until they trialled Tradify. One thing they all have in common? They wished they'd started using job management software earlier.
Why Tradify is the job management software of choice for electricians
Good job management software can completely transform the way you run your business. Tradify takes that one step further by providing all-in-one job tracking software that has everything electricians need to easily track their jobs from quote to invoice. It will also help you manage customer enquiries - you don't want to miss any of those.
Tradify's designed to cut out double-handling, late-nights and stress-inducing admin, and streamline the way you run your business – whether you're a one-man-band or a team of 10.
Nick Foley sums it up nicely:
"I have mates who run their own trade businesses, and they want to know how I can run my electrical business and still spend time with my family. They're always asking me, 'Why aren't you doing this at night?' Well, I don't need to, I'm doing it all during the day."
Get quotes out in a matter of minutes
When Eddy Kendall started his electrical business he admits he was not organised.
Price sheets, customer lists and notes were kept in multiple places meaning double entry and a greater risk of losing important information. The extra effort spent finding this information would eat into his family time, with quotes put together in the evenings.
Switching to Tradify has allowed Eddy to get professional quotes out quickly, helping him win more work. With Tradify's quoting software he creates customisable templates and pre-set kits to ensure his quotes are ahead of the pack.
Eddy is rapt about how things are working out with Tradify.
"It makes you look more professional. I'm getting my quotes out to clients faster – I sometimes even do it on the job so they can get it straight away," he says. "Customers can see you know exactly what's going on with the job and that you're looking at a price list instead of just guessing. It makes them a bit more confident."
For Mick Oates, being able to turn around a quote in record time means he no longer loses out on jobs. Now, his clients practically build the quote for him.
"That has saved me days and days of time. When a job comes up, I have those kits set up, so I don't have to build quotes from scratch every time. All I need is a quantity, and I can do that quote in half an hour."
Invoice faster, get paid faster
When Jonathan Clark partnered with his father to run their family electrical business, one of the first things he noticed was a stack of six-month-old invoices – that still hadn't been paid. He wasn't even sure those invoices truly reflected the time and materials involved.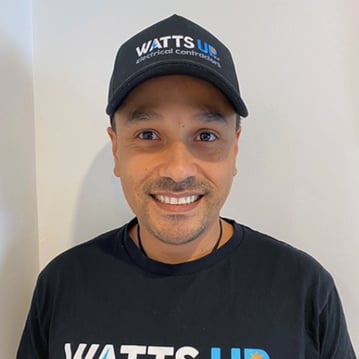 "Doing things manually…it's so time-consuming and draining, that sometimes you just say, 'screw it', invoice blind and hope that you've allowed for everything."
With Tradify, you can create invoices on any mobile device or tablet before you've even left the job site. Eliminate double-entry by converting quotes to invoices, then add your time and any additional materials.
This is why Jonathan's business now gets paid faster and wins more work.
"It's just a click, collate time and materials and send it out," he explains. "Then I can be out there getting more work, so we have that continuity."
Integrate with your accounting software
You can sync Tradify with your accounting software - Xero, MYOB or Quickbooks - automatically transferring information between the two systems. For Richard Knight, this feature alone has halved the amount of time he spends in his office.
"I used to spend a lot of time in the office…now I reckon it's less than half – and the speed I can send out an invoice has improved as well," Richie says.
Take on-the-spot payments
Being able to accept invoice payments via credit card online means Daniel Simpson gets paid almost immediately. No more chasing overdue amounts.
"Being able to have that pay-by-credit-card option, that's changed everything," he says.
Bring sub-contractors in seamlessly
Nathan Steggles has one permanent staff member and will often use a few other subcontractors to help get through the work.
When a job comes in, Nathan assigns them to his team member or subbie. His employee can access Tradify using the app on his mobile, and Nathan can share job details with subcontractors without adding them to his account – the system just sends out an email with all the job info.
"It will let me add a couple of tradesmen and apprentices. I can just add them on Tradify and send them on their way," he explains.
Schedule on the go
Tradify's job scheduling function is key to getting organised, saving time and money. Add jobs as they come in and for emergency calls, you can get a real-time view of who's closest – that means faster dispatch and less travel time. The best part? No more paper diary.
"My diary wasn't always on me. If things changed, I'd have to guess what I had on and when," Sydney-based electrician Daniel Simpson explains. "Now I can see what needs to be done and reorganise the week if I need to," he adds.
Why doing more online saves you time
Cut down on supplier visits with a "startup pack"
I know it's great to pop down to the suppliers but have you ever considered the amount of time you spend each day going back and forth. This time could be much better spent on the job or chasing up quotes or invoices. The key to cutting down these visits is planning.
With a little bit of planning, you can develop weekly, monthly or job based "startup packs" that contain a PO for the materials you are likely to need (over the next week, or month, or job).
The startup PO is then emailed to the supplier on a regular basis to get your business just enough materials to get a job underway while you spec out the exact requirements for the rest of the job. This will cut down on supplier visits and simplify the inventory and payments processes.
If you're using an electronic job tracking tool you can email suppliers purchase orders as quotes are won so that supplies can be delivered to the site or the workshop based on the upcoming job. This method would allow you to track materials down to the job level making the allocation, invoicing and job profitability analysis faster and easier.
Go straight to the job, not the workshop
Are you printing daily job sheets and making everyone come to the site each morning to plan out the days jobs? Have you ever wondered how much time is wasted with this process? A conservative estimate would suggest that for each employee you lose 30 minutes of downtime per day.
There are plenty of tools out there that can help you automate this process and save more than two hours per week per person. If you're not already doing this and aren't yet ready to move to a dedicated job tracking tool such as Tradify then Google calendar is the most obvious place to start.
Alternatively, if you have a super busy personal life that impacts your ability to run the business, try Upto for an integrated view.
Another benefit of moving to a cloud-based calendar or job tracking system will be a massive reduction in phone calls going back and forth to clarify job details such as the job description, notes, images, instructions or customer contact details as these will all be available in real-time to everyone on the team.
Automated Timesheets
One these calendars won't do is make it easy for everyone to update you on time allocations. For most businesses, many hours are spent per month collecting and collating timesheet entries so people can get paid and customers kept informed.
To save a big chunk of time make this hassle go away by getting everyone in the team onto a cloud-based system where they can enter (and you can track) time entries in real-time. If you're not ready to move to a Job tracking system there are plenty of cloud-based time tracking tools such as Toggl.
Although some people might get a bit miffed at using different cloud products (such as Toggl and Google Calendar) the benefits will well and truly outweigh the hassle.
Supercharged back office
The whole point of the back office team is to keep the business running smoothly. The more tasks you can automate using cloud-based products the more time they will have to focus on more value-added tasks such as email marketing, updating the company Facebook page, or job profitability analysis.
Getting the team onto cloud-based products to help with inventory and supplier management, job allocation, communication and notifications, and time tracking will significantly benefit the back office team saving them hours of admin per week.
The 4 steps to going paperless
So you're ready to move to the cloud to save time but worried that the administrational processes simply won't run like clockwork without a good old fashioned paper trail? Think again. With the right software on side, you can make a seamless transition that'll help your business work smarter, faster and of course, harder. So the sooner you get started the better. Here's a simple four step process to getting your business on the cloud.
Conduct a Paper Audit
The first thing you need to do is conduct a paper audit. Go through your desk, the office and then the vans/trucks that you've got the crew using.
You'll need some sort of checklist and clip board! Gather up or go through all the offending paper work and group it into various categories i.e. job sheets, receipts, bills, invoices, quotes, supplier statements, supplier price books, purchase orders, bank statements, timesheets and site checklists all grouped under categories such as staff, customers, suppliers, job tracking, accounting, or compliance.
Determine the categories i.e. job allocation, timesheet tracking, that generate the largest volumes.
Pick the right cloud apps for your electrical business
Once you know which categories which are generating the most paper you can start researching cloud based apps to tackle high priority categories. Chances are the key areas are around accounting, job tracking, customers and staff.
Cloud-based Accounting Software
To help streamline your accounting and cashflow management, take a look at Xero. It's easy to use, bank feeds are incorporated, it's got lots of functionality and there is a whole community of additional cloud based software that links with Xero (such as Tradify).
From a job tracking perspective clearly, we believe Tradify should be your go-to choice but there are plenty of other options out there and pretty much all the options are quick, easy and free to trial. Most have similar features (job scheduling, timesheets, invoice, quotes, reporting, mobile app) with similar pricing so it really comes down to ease of use.
Try two or three and pick the one that the boys in the field seem most comfortable with (assuming that its cloud-based with a mobile app, accounting system integration and no setup or instal costs or contracts).
Cloud-Based Document Management
To really make sure there is no need to generate or store paper based documents you need to start generating and storing all your documents in the cloud. The best way to do that is to get everyone onto Google Docs and Google Drive.
Think old school Microsoft docs, but simpler to use and accessible to everyone in the team (subject to access privileges) from any device in any location.
Get some training
The fastest way to ensure you benefit from going paperless is to get everyone up and running as soon as possible. There are plenty of accounting firms and specialist cloud integrators that can help with training or you adopt a train the trainer approach and nominate an employee per cloud tool to become an expert and have them train up the rest of the team.
This will save you time and money while empowering and motivating employees.
Get set up and Tool Up
To make sure your business and your employees can fully leverage the new cloud-based tools, you need to invest in the right tools. If you haven't upgraded the office PCs or monitors you should make a point of doing this over the next month or two. At the same time, you should update your office internet package to increase the speed and data allowances.
Here are there other simple tips to help with the transition;
Now would also be a great time to get rid of any fax machines.
inform suppliers that you're going paperless and that all orders, receipts, price list updates etc should be done or delivered electronically.
Log on to your online banking and ensure you've opted out of paper statements.
Ready to give Tradify a go?
It's time to say goodbye to the pen and paper and get your business back on track – give Tradify a go with our 14-day free trial or sign up for one of our weekly walkthroughs.
---