Should every Plumbing business be using job management software to help them organise their business? As far as we're concerned, the answer to this question is a categorical yes.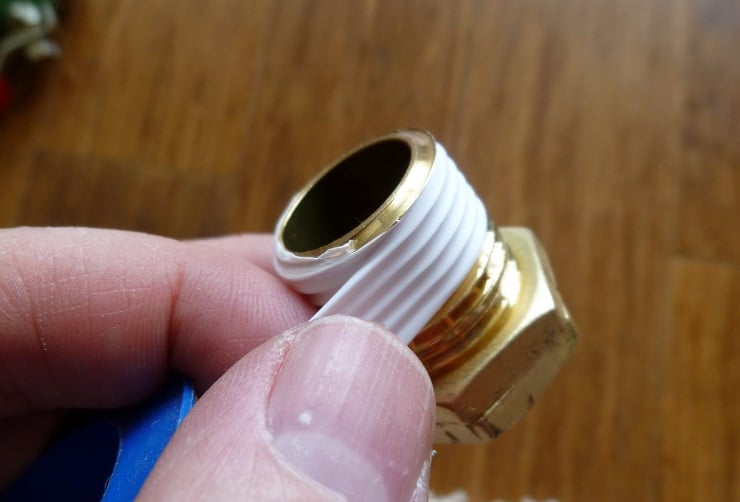 Sure, we've built one, so of course we're a little bias. But that's only because we understand how hard it is to grow and run a Plumbing business and we know it would be easier if you would just get job management software setup for your business.
Still need convincing? Here's 5 reasons Plumbers need to take a good look at job management software, regardless of the size of their operations.
Manage on-the-go
The world turns pretty quickly these days. Most Plumbers have more jobs on the go than they can actually handle.
With a mobile phone permanently strapped to your head, the ipad in the van and the laptop at home, staff, customers and suppliers can (and expect) to be able to reach you anytime anywhere to ask you about anything.
Thats why its super critical to have plumbers software (such as Tradify!) in place that gives you and the rest of the team easy to access to job and customer details across any device at any time.
If the only one source of truth is your paper diary then every decision or query needs to be funnelled through you, causing delays and giving you a massive headache.
Imagine how your day would go if your phone rang 10 or 20 times less per day. Sounds pretty good right?
Get more efficient
Plumbers software that is designed to streamline the entire job, from the initial quote development right through to site inspections, time and materials tracking and invoicing is going to make job management much much easier.
By shaving micro moments of every aspect of a job managers end up saving hours. These hours can then be spent working on the business (not in it) or just relishing in the goodness of having your weeknights and weekends back.
Compliance
Health and Safety and other compliance related requirements are only going to increase over the next few years. Making good use of software is an easy and obvious way to minimise the impact of compliance on your business.
Not only will documents be securely stored and easily accessible you can also use task management and other features to ensure compliance, enable tracking and simplify the audit trail.
Creating compliance activities, such as site inspections, as specific tasks within a job means your business can track when compliance activities have been completed, who completed the task, how long it took and what documentation or notes were generated.
Get more organised
As any Tradie will tell you, jobs today seem to generate a huge amount of documentation. It's no good having these documents stuck in a filing cabinet or in the van.
If you really want to the team to be able to crack on with a job without pestering you, or the accountant to get the books done on time then documents such as job specs, descriptions, site inspections, photos need to be readily available.
With integrated job management software on the go all your documentation in a stored in a place that's safe, and easily accessible. This unlocks round the clock access for everyone on-board, from the office manager to the apprentice and everyone in between.
Seem that rickety old filing cabinet clogging up the room? Think how nice it would be to take a blowtorch to it once all your documents are up in the cloud.
Keep costs in check
Getting the job done is all good and well, but without tracking or visibility of key costs such as labour and materials and the ability to measure job profitability, how will you ever really know if you're making money and what to do to earn more.
By leveraging software a Plumbing businesses can ensure that relevant costs are tracked and recovered. You can also use the reporting features to measure job profitability and employee productivity. You can also start to measure quote to actuals and look for areas to improve.
Because your job management tool has saved you time in other places within your business you should now have the time to spend on business improvement activities such as job profitability optimisation.
If you're keen to see how Tradify could help you organise your Plumbing business, or if you're an existing customer and want to get more out of Tradify then we would be more than happy to have a chat so feel free to drop us a line.