With your days spent flat out running from job to job, the phone glued to your head and your nights spent sorting invoices, responding to emails and checking voicemails it's a given most plumbers could use an extra set of hands!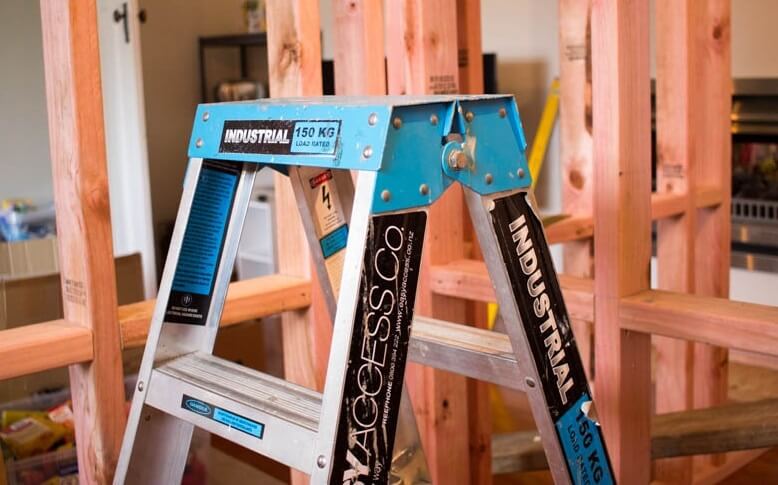 Rather than take someone on full-time, perhaps a virtual assistant (VA) is just the ticket to help your business take a step up the productivity ladder. Here are some reasons why a VA might be the best idea you've had in donkey's years
What is a VA?
A virtual assistant (VA) is a skilled and experienced professional admin manager who happens to offer their services virtually.
This service can be an individual or a team of VAs that help people like busy plumbers with a bunch of stuff such as administrative, marketing and customer support - basically all the stuff you didn't have in mind when you started your plumbing business.
Because they are remote and highly skilled, they do these types of tasks faster, better and cheaper than you can. The idea is this leaves you to focus on the things you are good at, like sweating pipes and installing insinkerators.
This in turn means you have a better run business that makes more money and gives you more time to spend with family and friends. If that sounds awesome, here are a few of the things a VA could do for you and why that would make financial sense.
Sending Invoices
As we wrote in this post the success of your business depends on the state of its cash flow. Among other things, a great way to improve your cash flow is to get invoices generated and sent out in a timely manner.
A VA can help with this. They can create an invoice template and every time you finish a job, just txt them the customer, total number of hours on the job, and the materials used and they can quickly create and send a professional-looking invoice.
Better yet, if you were using a job tracking tool such as Tradify you wouldn't even have to txt them any details. Your VA can log in to Tradify to view time and materials allocations by job and regularly generate invoices as the status of each job changes.
A slight improvement in your invoicing process is probably going to be enough to justify the investment in a VA, but just in case it isn't, here are some other things they could do that would generate additional revenue or cost savings.
Managing Facebook updates
As we've written about here, keeping your Facebook page up to date with vital information that is interesting to your potential clients will help you win more business and better serve your existing customers.
However, setting up and maintaining your Facebook page can be a time-consuming task for some and it may not be the best use of your skills. One option is to get your VA to spend 3o minutes a month keeping your Facebook page up to date with work in progress photos, adding customer reviews and responding to any comments or questions.
This effort will more than pay for itself with better customer engagement, new business and giving you back an extra hour or two to focus on other tasks.
Quote follow-ups
When was the last time you phoned a customer to follow up on a quote? Following up is instrumental in closing a sale, yet a surprising number of people don't do it.
Allocating this task to a VA is a fantastic use of their time as it's revenue-generating (so they will pay for themselves) and it directly aligns with their strongest skill sets i.e. sticking to a schedule and leveraging a great phone manner, plus it will deliver a great experience to potential new customers i.e. a professional well managed quote and follow up process.
Chances are closing one new additional job per week would more than pay for their time. If you were using a Job tracking tool such as Tradify they would be able to track and follow up quotes without bothering you.
No additional costs
The rate is what you pay for your package and that is it. No additional charges for recruitment, holiday pay, insurance, sick pay, office space, tea and coffee etc.
Since your VA is virtual they work off-site and best of all - they use their own resources.
Grows with your business
One of the problems with taking on a new full-time person to help with the back office tasks is you're a bit stuck if all of a sudden business slows over the winter.
Using a VA means you get to burst and flex your resources as you need them. Most VA services will let you upgrade or downgrade your package at a moment's notice.
This means if you happen to win, or lose, a big client you can quickly structure your business to suit.
Additional tasks
Once you've got a helping hand available at a moments notice, it's amazing how many things to you realize you need help with. Here are just a few...
Website Administration – If you need help keeping your website up to date.

Marketing – helping with email campaigns.

Customer Service Representative – try forwarding all your calls to your virtual assistant for a week and see what impact it has on your business.
How to hire a virtual assistant
So now you're convinced you need one - how do get one onboard?
First, you need to find them. This is easy, just google Virtual Assistant, try a few of these links below or ask a couple of your Tradie mates.
There are also a range of options like Upwork but I suggest going with the specialist VA companies in the first instance.
OZ - http://www.officeshed.com.au/
NZ - http://www.myvirtualassistant.co.nz/ or http://www.strictlysavvy.co.nz/
UK - http://www.ukava.co.uk/html/directory_of_virtual_assistant.html
Once you have a shortlist you need to ring them and then interview them to find out which one will work best for you. Download our Interview Questions to help you with this step. They're suited for apprentices but the same themes apply for any good worker.
As a plumber you need to confirm two things, can they do what you need them to do (figure that before you call them based on the list above) and how much will it cost. Check they have experience in the areas you need help, that they have the appropriate tools, how they like to work with their clients and how do they recommend you start working together.
Once you've agreed and documented the terms the only thing left to do is get started.
---