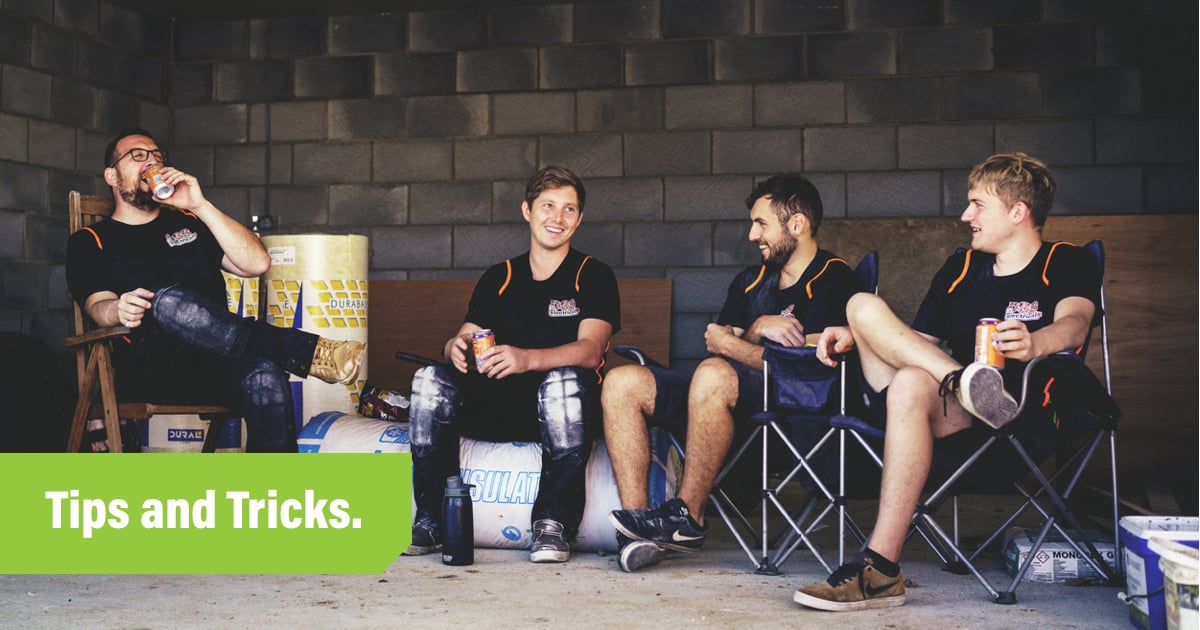 Tips to improve your business processes
According to our recent Tradify Pulse Survey, over 70% of trade business owners in Australia said they 'often' or 'almost always' feel in control of their business. New Zealand is a bit behind at 68%, but the UK sits even lower at 62%. That leaves a lot of room for improvement.
One of the biggest issues tradespeople face is getting on top of their admin. When we asked more than 460 survey participants what makes a great trades business, operating with efficiency came out on top.
Here are the five admin tasks trades business owners want more control over. We've also included tips on how, with a few small improvements, you can increase the overall efficiency of your business.
1. Managing jobs efficiently

Most trades business owners are confidently managing their workload, but as your business grows and you take on more jobs and staff, a manual system can quickly lead to things falling through the cracks. Our report showed that admin time more than doubles after you employ your first staff member.

In Australia, tradespeople average 16.2 hours per week on admin (in the UK — 13.9 , New Zealand — 16.9). That's a lot of time that could be spent on a job, making money. Using the right technology can cut this time down, helping your business run much more efficiently.
Job management software can help you automate admin-heavy processes, allowing you to keep track of your jobs from one central place as well as simplifying team management.
"You can keep a track of things – anything you've said to people, the things you've used, hours. If you're doing lots in a day, it's really good being able to schedule it in and see it all," says Australian electrician Kiah Frederiks from Connect 2 Electrical Solutions.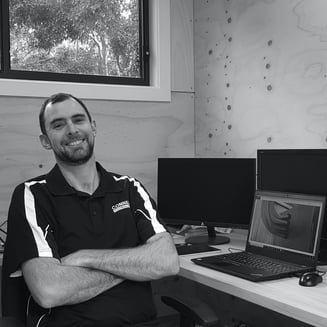 2. Getting invoices out on time
One of the best ways to ensure cash is flowing in your business is to invoice as soon as possible. Waiting to tidy up your paperwork when you're back in the office slows the process. So do chasing timesheets and deciphering notes on pocket paper.
Australian Plumber Patrick Reid wasn't just missing time and materials from his invoices – he was forgetting to invoice whole jobs!
"Tradify has made invoicing so much easier – it's a seamless, easy process," he says.
The faster you invoice, the quicker you get paid. With the right system, you can invoice as soon as you've finished a job, while still on-site. Also, a system that records time and costs every material makes invoicing easier – and helps you avoid leaving money on the table.
3. Finding new work
Although the majority of tradespeople surveyed know marketing and sales are an inevitable part of running a trades business, it's not their favourite task. Word-of-mouth is still one of the most effective forms of marketing, but having an online presence is also essential.
You spend half your day on your mobile, and so do your customers. This doesn't mean you need to be everywhere all the time, but it's important people can find you in the online world.
Look into promoting your business on these platforms:
For tips and tricks on marketing your trades business, download our Marketing Toolkit
4. Knowing how you're doing financially

To keep your business on track, understanding your current financial position is key.
When you have a clear picture of the cash moving in and out of your account, it's easier to predict what your business will look like in the future. There might be a month where you need to focus on acquiring new jobs, bring on a new team member or reassess your expenses.
Knowing how they're doing financially is something tradespeople want more control over, especially those in the UK and NZ.
Looking to get a better handle on your cash flow? Use our cash flow template and guide to get started.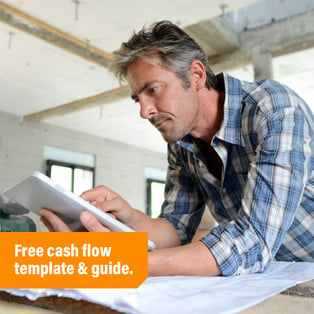 5. Getting quotes out on time
A huge priority for trades business owners around the world is getting quotes out on time. For the survey participants, this is the one admin task they unanimously agree they want more control over – and for good reason.
Getting quotes out quickly will give you a leg up on your competition – and directly boost your job win rate.

You need a system that allows you to rapidly process enquiries, pull in materials, labour and other costs, and hit send – ideally from your phone and maybe even while you're at a worksite. Be sure to follow up any outstanding quotes as well.
For Craig Gifford, it's one of the most significant improvements he's seen since using job management software. What used to take him hours, now takes him a matter of minutes.
"I used to spend so much time…only to provide a pretty generic quote. Now, they're custom for each client, more detailed, and I can send them straight to the client." - Craig Gifford, Gifford's Electrical, United Kingdom.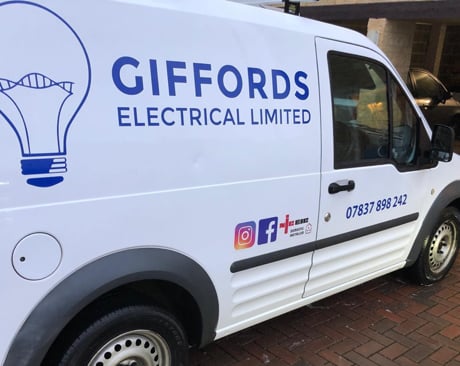 What are you doing to reduce admin?
For trades businesses wanting to be more efficient, and ready to handle anything that comes their way, slashing admin time must be the place to start. Too much time spent on paperwork is money down the drain, so even the simplest changes can help you significantly improve the efficiency of your business – and give you back time you can spend on the tools or doing something you really want to do!

See for yourself how Tradify can get your admin sorted with a free 14-day trial.