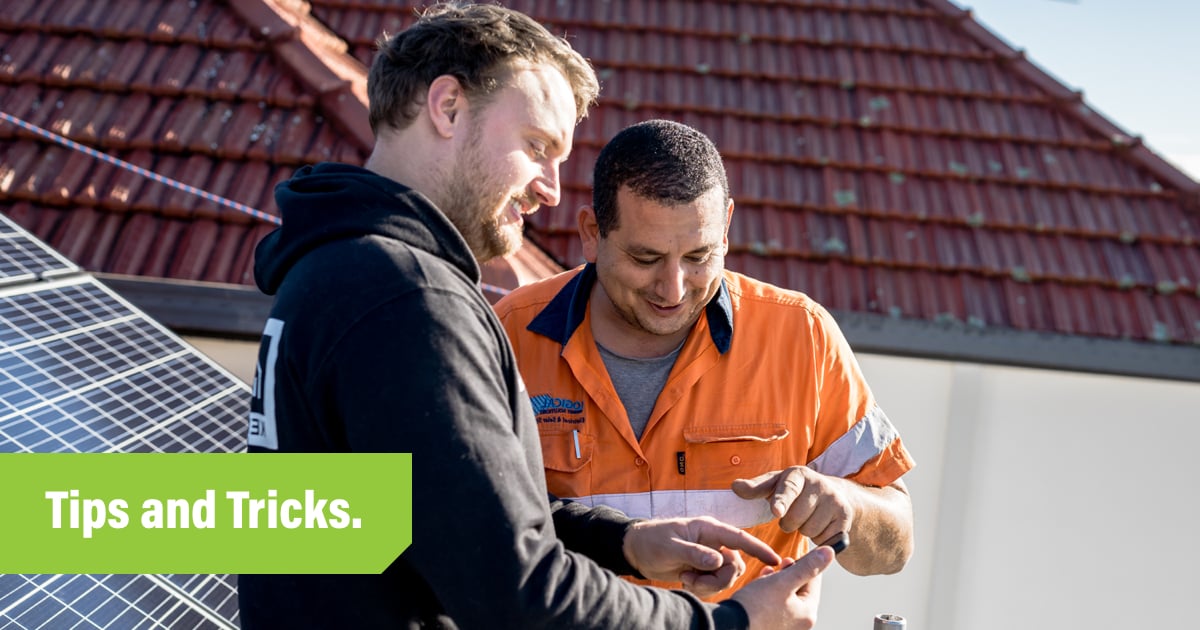 The best job management software for electricians
We know running an electrical business sometimes feels like you're running on a treadmill. Trust us, we've been there.
The more work you win, the more paperwork you have – and the longer you're stuck in your office on evenings and weekends. You start falling behind on quoting, invoicing and chasing payments, which means you don't get paid on time. Or you miss invoicing materials, labour or entire jobs! In short: a lot of work for not a lot of money.
That's exactly how all of these Australian electricians were running their businesses until they trialled Tradify. One thing they all have in common? They wished they'd started using job management software earlier.
Here's why Tradify is the number one tradie software choice for Australian electricians:
1. Get quotes out in a matter of minutes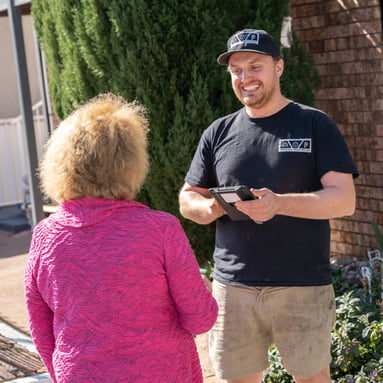 When Eddy Kendall started his electrical business he admits he was not organised. Pricesheets, customer lists and notes were kept in multiple places meaning double entry and a greater risk of losing important information. The extra effort spent finding this information would eat into his family time, with quotes put together in the evenings.
Switching to Tradify has allowed Eddy to get professional quotes out quickly, helping him win more work. With Tradify's quoting software he creates customisable templates and pre-set kits to ensure his quotes are ahead of the pack.
Eddy is rapt about how things are working out with Tradify.
"It makes you look more professional. I'm getting my quotes out to clients faster – I sometimes even do it on the job so they can get it straight away," he says. "Customers can see you know exactly what's going on with the job and that you're looking at a price list instead of just guessing. It makes them a bit more confident."
For Mick Oates, being able to turn around a quote in record time means he no longer loses out on jobs. Now, his clients practically build the quote for him.
"That has saved me days and days of time. When a job comes up, I have those kits set up, so I don't have to build quotes from scratch every time. All I need is a quantity, and I can do that quote in half an hour."
2. Invoice faster, get paid faster
When Jonathan Clark partnered with his father to run their family electrical business, one of the first things he noticed was a stack of six-month-old invoices – that still hadn't been paid. He wasn't even sure those invoices truly reflected the time and materials involved.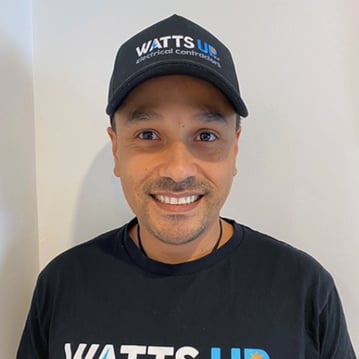 "Doing things manually…it's so time-consuming and draining, that sometimes you just say, 'screw it', invoice blind and hope that you've allowed for everything."
With Tradify, you can create invoices on any mobile device or tablet before you've even left the job site. Eliminate double-entry by converting quotes to invoices, then add your time and any additional materials.
This is why Jonathan's business now gets paid faster and wins more work.
"It's just a click, collate time and materials and send it out," he explains. "Then I can be out there getting more work, so we have that continuity."
3. Integrate with your accounting software
You can sync Tradify with your accounting software - Xero, MYOB or Quickbooks - automatically transferring information between the two systems. For Richard Knight, this feature alone has halved the amount of time he spends in his office.
"I used to spend a lot of time in the office…now I reckon it's less than half – and the speed I can send out an invoice has improved as well," Richie says.
4. Take on-the-spot payments
Being able to accept invoice payments via credit card online means Daniel Simpson gets paid almost immediately. No more chasing overdue amounts.
"Being able to have that pay-by-credit-card option, that's changed everything," he says.
5. Bring subbies in seamlessly
Nathan Steggles has one permanent staff member and will often use a few other subcontractors to help get through the work.
When a job comes in, Nathan assigns them to his team member or subbie. His employee can access Tradify using the app on his mobile, and Nathan can share job details with subcontractors without adding them to his account – the system just sends out an email with all the job info.
"It will let me add a couple of tradesmen and apprentices. I can just add them on Tradify and send them on their way," he explains.
6. Schedule on the go
Tradify's job scheduling function is key to getting organised, saving time and money. Add jobs as they come in and for emergency calls, you can get a real-time view of who's closest – that means faster dispatch and less travel time. The best part? No more paper diary.
"My diary wasn't always on me. If things changed, I'd have to guess what I had on and when," Sydney-based electrician Daniel Simpson explains. "Now I can see what needs to be done and reorganise the week if I need to," he adds.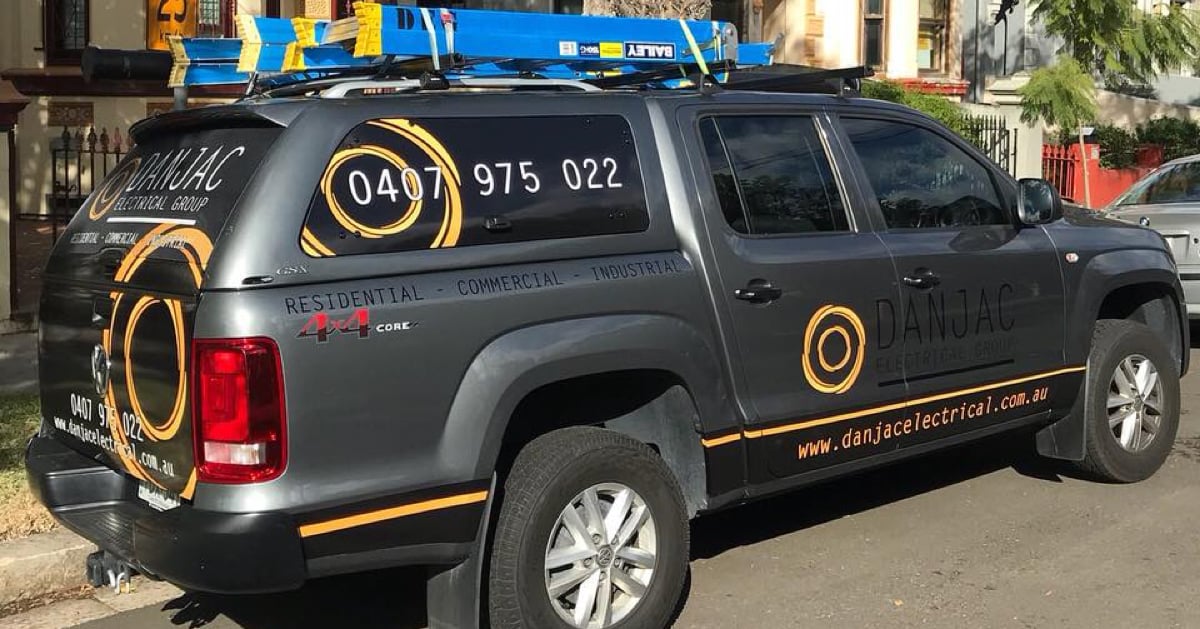 Where can Tradify take your electrical business?
Good job management software can completely transform the way you run your business. Tradify takes that one step further by providing all-in-one job tracking software that has everything electricians need to easily track their jobs from quote to invoice. It will also help you manage customer enquiries - you don't want to miss any of those.
Tradify's designed to cut out double-handling, late-nights and stress-inducing admin, and streamline the way you run your business – whether you're a one-man-band or a team of 10.
Nick Foley sums it up nicely:
"I have mates who run their own trade businesses, and they want to know how I can run my electrical business and still spend time with my family. They're always asking me, 'Why aren't you doing this at night?' Well, I don't need to, I'm doing it all during the day."
It's time to say goodbye to the pen and paper and get your business back on track – give Tradify a go with our 14-day free trial or sign up to one of our weekly demos.