Starting a trade business is hard work. It requires sacrifice, attention to detail, solid financials, and plenty of organisation and planning. Asking where and when to start are questions that most tradespeople will ponder. But, before these questions can be answered, you need to know that you're ready.
Short on time? Skip ahead!

Download our free Business Starter Checklist and tick off the first 5 steps in starting a new trade business.



If you're going out on your own, you don't want to be learning things the hard way. You want to be confident that you're prepared enough to start a business. So, how can you tell if you're ready to start a business? Try asking yourself these 5 questions:
1. Am I ready to be my own boss?
Being a business owner means more than just calling the shots. It also means that you need to be able to motivate yourself. Early mornings, late nights, and sacrifices may be required to get your business to where you want it to be. You need to be willing to put in the graft.

You also need to consider the impact that an extra workload and possible financial stress might have on the people around you. Owning a business can put strain on your relationships and mean that you have less time to share with other people. It's very important that you're willing to make these compromises in order to own a business.

This is perhaps the easiest problem to solve. Simply getting a good job management system like Tradify will keep you on top of all the paperwork, ensure you stay organised, and avoid administrative nightmares as your business grows.
2. Have I created a solid business plan?
You need to ask yourself if you fully understand what you want your business to achieve. What problems will it solve? What will make your business different from the competition? What will make it successful? Where do you want to be in the next 3-5 years?

You should be very sure about the answers to these questions. If you can't answer them yet, chances are you're not quite ready to start a business. Without a solid plan for where you want to take your enterprise, it'll be harder to focus on what needs to be done to secure success and growth long-term.

Speaking of growth, you need to decide how much you want your business to grow. The more your business grows, the more moving parts there will be for you to focus on — staff, payroll, company vehicles, and multiple jobs happening at once. These are all things that require attention, and you have to be willing to give them the appropriate amount of focus.

If you have a clear vision in mind, do you have a plan to achieve it? If not, that's something that needs to be created before you launch. Every aspect of your business should be planned out well in advance of its creation. This way, you'll be able to foresee certain obstacles and take a more organised approach to starting, growing, and maintaining a successful business.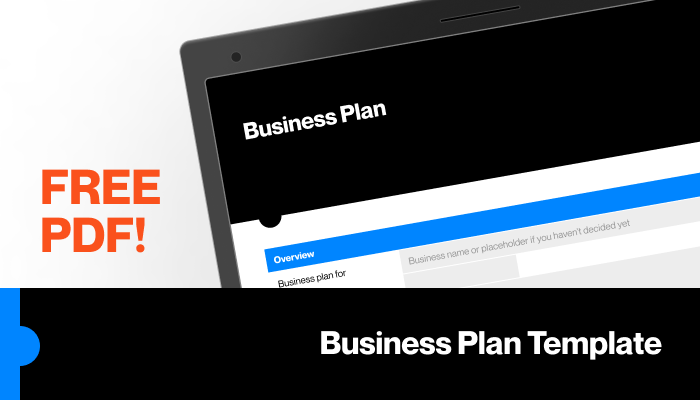 3. Do I have a brand?
Is your brand ready for the public eye? From a name, logo, and website, to having a solid marketing plan in place — everything needs to be polished and ready to show off to potential customers. Here's what you need to consider:

If you don't at least have some rough drafts, sketches, or placeholders for these kinds of things, then launching your business isn't really an option.

There are plenty of tools out there that'll help you to develop your brand, so take advantage of them and get to brainstorming. Once you have some decent mock-ups and ideas, you can then start to develop your brand further, until it reaches a level where it's ready to be seen by the world.
4. Do I have the financials to back up my business idea?
Starting a trade business can cost a pretty penny. Tools, vehicle expenses, license fees, rent, wages — there are a lot of up-front expenses and regular costs that you should be aware of before you commit to starting a business. It's a good idea to create a list of expenses (ranked from 'complete necessities' to 'nice to haves') with ball-park costs. That'll give you an approximate idea of how much capital you'll need to get your business off the ground and also help you to prioritise which areas need investment and which can wait.

If you crunch the numbers and find that you don't have the cash to front the start-up costs of your business, don't be discouraged. Instead, explore the possibility of getting a business loan from your bank, or approaching some investors to help get you up and running.
5. Am I ready to work?
A successful business is an efficient one. As your business grows, so will your amount of admin and office work. So, have you got a plan in place to manage the workload when your business takes off? Starting off on the right foot with the right systems in place may be the decider between a shaky start and a solid one. Make sure you know exactly what you need before you get out of the gate by using our free business starter checklist.

Think you're ready to start a trade business? Take a look at how Tradify can help in one of our weekly 30-min live walkthroughs. Or, see for yourself with a 14-day Free Trial. No credit card required. No pressure.
---