Officially endorsed by the United Nations, World Youth Skills Day has been in the making since 2014, and it's all about empowering and enabling young people with new skills and training opportunities.
Here at Tradify we reckon there's no better skills than those required to become a top notch Tradie.
So if you're thinking about becoming a tradie here's seven reasons why now is the time to give it a crack...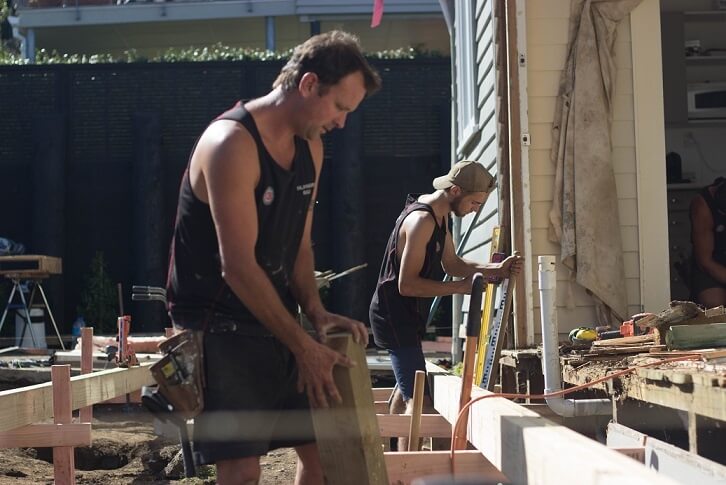 Good pay
Want to earn more than the average lawyer? Join the 'rich list' and step-up as a skilled tradie with serious earning power. On average, Aussie tradies earn $60.88 per hour, which is a pretty damn good wage if you ask us.
No debt
Kiss goodbye to four year degrees and bigtime debt. As a tradie apprentice, you'll earn while you learn, which means you won't be relentlessly paying off a student loan debt. Sure, the pay might not be great while you're employed as an apprentice, but it's going to look a helluva lot better than it would if you went to Uni (assuming Uni is even an option).
Strong international job prospects
Want to travel and work at the same time? As a tradie, you'll arm yourself with a skillset that translates to international markets. While other 20-somethings will be slogging it out in bar jobs, you can score an international working visa and earn a skilled labourer wage, in the country of your choice.
The UK, Canada, New Zealand and Australia all have tradies as some of the most in demand jokers around which means there's bucket loads of opportunity on offer for young tradies with big ambition.
Ladies love a tradie
This perk may be not be entirely PC, but there's no denying that ladies love a tradie. The fluoro vests, the tools, the wagons and the fit dudes... Oh yeah, a career as a tradie has major sex appeal when it comes to scoring dates. Just think of the Tinder pics you could come up with.
Think we're having a laugh? Just ask the mega babes from Fifth Harmony. They'll testify that tradies are the real deal, even in Hollywood.
Listen up ladies
Speaking of ladies… The rise of the 'lady tradie' is here, and opportunities for skilled female labourers are continually expanding. All round the world (including Australia) women are beginning to shake up perceptions across a host of skilled professions, from plumbers and sparkies to mechanics and brick layers.
And with fantastic not-for-profit networks like Supporting and Linking Tradeswomen (SALT) now up and running, the time to pursue a career as a skilled female labourer has never been better.
"Jobs do not have a gender but there is an attitude in society that certain jobs are only done by men and we wanted to change that," says SALT president Fi Shewring.
GOVT apprentice perks
Turnbull might not be the most popular bloke in Australia right now, but he knows the value of his tradies. The government's served up a host of benefits for young apprentices, including perks for employers taking on youngsters.
Emerging tech insight
As a qualified tradie, you'll get up-to-the-minute insight into all the latest emerging tech trends. For example, electricians are on the ball when it comes to green energy solutions while NASA is all about pioneering space plumbing. Drones have been pegged as the next big thing in allowing construction companies to track progress and conduct on-site surveys, while 3D printing could completely reimagine the way tradies buy and use tools.
Ready to celebrate the next generation of Aussie tradies? Join us in shouting out about the first ever World Youth Skills Day by using the hashtags: #wysd #PowerOfSkills and #SkillsRuleTheWorld