After a few years of training and mandatory qualifications, the world is your oyster as a skilled HVAC technician. Many technicians will start by working for someone else – it's a great way to build experience and connections. Later on, many techs start considering starting their own HVAC business. The first thing to do is make a plan.
Running a business is hard work, there's no way around that. Sometimes it can feel like you're riding a rollercoaster with no way of getting off. You'll probably make a few mistakes and trip over your own feet once or twice, but when you get it right, it might be one of the most rewarding decisions you've ever made.
Need a hand coming up with a name for your electrical business? Try our HVAC Business Name Generator!
This guide is built specifically for tradespeople thinking about starting an HVAC business or working as self-employed HVAC contractors. It's packed full of information, templates and steps – everything you need to know about turning your skills into a profitable HVAC business.
Short on time? Skip ahead:
With bills to pay and mouths to feed, the idea of giving up the comfort of a wage to start your own business can be daunting. But, as long as people need air conditioning, heating and ventilation, finding enough work shouldn't be a problem.
1. Writing an HVAC business plan
Taking the first step in business is always the hardest. Putting a little time and effort into defining your point of difference and writing a business plan will set you on the right track – and make it easier to stay there.
Think of your business plan as the blueprint for your HVAC business. Going through this exercise will help you define your vision, set practical goals and establish strategies for reaching those goals. It'll also help you with financing and marketing, as well as mitigate any problems along the way.
To make things easy, we've built a Business Plan Template specifically for HVAC businesses.
Building a foundation with a business plan will help you get clear on your goals and how to achieve them, as well as more practical things around how you finance and market your enterprise.
For an in-depth guide to writing an HVAC business plan, read Tradify's No-Nonsense Business Plan Guide for Contractors and Tradespeople.
Registering your
contracting

business
Time to make it official — the next step is to register your business. Read the points below for information on registering a business in your region. When deciding on your business structure, think about your goals for the future. Are you looking to grow, or fly solo forever?
2. Finances for your HVAC business
To start an HVAC business, you'll need to raise some capital. The cost of getting set up will vary depending on your business structure (self-employed contractor versus registered business), so make sure you list all your start-up expenses before passing go. First, you'll need to work out how much you're going to charge.
Working out what to charge
Figuring out how to price your services isn't easy, but it's a critical step to get right. Overcharging might see you lose out on potential business, while undercharging will see you run out of money fast.
Most people find talking money uncomfortable, but you should be paid what you're worth – time, skill, experience and materials. Here's what you need to factor in when working out what to charge:
Variable costs -

these costs vary between projects – your labour charged by the hour and cost of materials.

Fixed costs -

these are the costs associated with running your business e.g. vehicle payments and insurance. They're called 'fixed costs' because they generally stay the same.

Other factors -

your pricing should also take into consideration your skills, experience and qualifications, the quality of your materials, and where your target market is located.
Here's a guide on how to figure out your billable rate using our Charge-Out Rate Calculator.
Borrowing money
Next step – find the money to fund your new business venture. If you've got it in savings – great! If you don't, you may want to look at options like going into business with a partner, getting a bank loan, working with a private investor or joining a franchise.
If you do need to borrow, you have a few options:
Small business loan

Credit cards

Government loan schemes

Private investor
Your financial circumstances will determine what type of lending options are available to you, but no matter what — any lender will want to see you've done your homework.
Here are a few things they might be interested in seeing:
A break-even analysis –

show your business can at least break even before it makes a profit.

A cash-flow forecast –

how much money is moving in and out of your business and when?

A sales forecast –

estimate future revenue by predicting weekly, monthly, or yearly sales. This isn't easy when you're starting, but there are ways to work out whether your business idea is financially viable.
Government loan schemes
Your local government might also have a financial scheme to help new businesses. If your HVAC business is eligible, this can be a great way to access funding that may not need paying back.
Investors
You might also want to consider approaching an investor. Angel investors are successful entrepreneurs who provide capital for promising business start-ups. Rather than you paying the initial investment back, they often receive convertible debt or a percentage of ownership in return.
Purchasing equipment and tools
Now that you've got the basics sorted, there are things you'll need before you can say yes to any work – tools and equipment. You might also need to buy or lease a work vehicle.
While you might not need the latest truck with enough horsepower to pull a small building, you do want good quality tools that increase your efficiency and cost you less in wear-and-tear – both smart ways to add to your bottom line.
You can even claim tax back on the purchase!
Your must-have HVAC tools will likely include:
Hammers

Screwdriver set

Pliers

Tape measure

Crescent wrench

Flashlight

Battery-powered drill

Pipe wrench

Core removal tool

Coil fin straightener

Thermometers

Multimeter

Pumps

HVAC load calculator

Flushing solvent

Thermal imaging tools

Psychrometer

Nitrogen regulator
Insurance
Protect your tools and equipment – they are your most valuable asset after all. If you misplace them or they get stolen, having insurance will keep any disruption to a minimum.
Also, think about other types of insurance, like general liability (in case you accidentally cause damage to someone else's property) and income protection (if you have an accident and can't work). Consult a reputable provider of small business insurance – they'll help you balance your budget and cover to find the right policies for you.
Read our article on business insurance for tradespeople.
Learn more about keeping your tools safe.
Accounting and taxes
Tidy books are essential. Staying on top of your admin will ensure that you get paid quickly for all your time and materials, and you'll avoid any late penalties from the tax man when he comes knocking.
You might not be able to afford an accountant just yet, but you do have another option. For a fix that'll bring your day-to-day quoting, scheduling, job management and invoicing processes into one streamlined system, Tradify is a must-have tool. Take control of your HVAC business with intelligent, trade-specific features designed to keep it in top gear.
To make things even easier, Tradify also integrates with your favourite accounting software: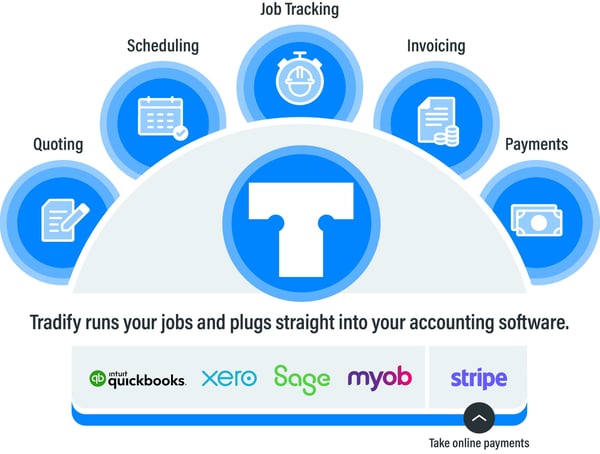 Read our article to find out if you need an accountant.
3. Your responsibilities as an HVAC business
As an HVAC business owner, you're constantly juggling multiple balls. There's managing your team and keeping on top of your financial obligations, not to mention actually doing the work. But there's one aspect of trade work that must not be neglected – government and industry regulations.
Keep the following in mind:
How your business is going to affect the environment and how you plan to deal with it.

Local laws around operating a business including employment laws when you hire staff.

Health and safety regulations and what you must do to comply and keep you and your team safe.
Professional trade associations for HVAC contractors
The best way to stay on top of what's happening in the HVAC industry is to join your local professional body.
You'll need to meet minimum qualification requirements before you can apply. From there, you'll be able to take advantage of training and professional development opportunities – continuous improvement is a huge competitive advantage. They'll also provide support should you hire an apprentice or employ other HVAC contractors.
Managing your HVAC business
Running an HVAC business takes more than just skill and time on the tools – you must be business-savvy too. Luckily, tradespeople are agile by nature and not afraid of a little hard work.
There are core business processes to follow, and you'll need to focus on each stage of your workflow to figure out exactly what's required. Draw on your previous experience working as a contractor or talk to other trade business owners to see what's worked for them. From there, you'll be able to streamline your work, become more efficient and increase your work turnaround times.
4. Marketing your HVAC business
While HVAC tradespeople are always in demand, there's often a lot of competition too. You'll be up against every other HVAC business and contractor in your local area, so this is where all your planning and preparation will pay off.
When marketing your HVAC business, lead with the thing that you do differently or better than anyone else in the market. Yes, some clients will shop around for the cheapest option, but most will be more interested in why they should hire you. If you can make this clear up front, the price most likely won't be an issue – and you'll be well ahead of the competition.
Figuring out your target market
Attempting to be everything to everyone will quickly become overwhelming. It's impossible to be the cheapest HVAC contractor on the market and use the highest quality products money can buy. Establishing your niche – what makes you different to other HVAC contractors and businesses – will help you grow your customer base.
By clearly defining your ideal client, you'll find it easier to market yourself to a specific audience and therefore attract those best-fit, high-quality leads. As you build your HVAC business, keeping your ideal clients in mind will ensure that every decision you make will add value for them.
To work out your niche, here's what you need to do:
Decide on what area/s you want to work in. Also consider whether your customers will be residential or commercial (or both), or other contractors.

Research your competitors and identify any service gaps in the local market that you could fill.

Make sure that opportunities in the market align with your skills and interests.

Narrow down the services you'll offer based on your experience and the service gaps you've identified in the market.

Estimate your niche's profitability by collecting data on your competitors' gross margins.
Competitive advantage
When researching competitors in your area, think about:
What you can do differently, or better

How you can stand out

Whether existing businesses offer potential partnership opportunities
Your marketing plan
Getting the word out about your new business can be a bit like standing in the middle of a maze – you're not quite sure which path to take. Refer to your target market and where they might look when they're in the market for an HVAC technician.
You want to win as much work as you can, but you might also have a limited marketing budget. The key is getting the most bang for your buck. Narrow your scope and focus on trial and error – you'll soon learn which channels and tactics attract quality leads.
To start with, at least consider:
Social media platforms:
Listing with local business directories:
Word-of-mouth is still key – and it's arguably one of the few marketing strategies you can implement for free. Start sharing your business in person and online with your family and friends. Once you've got a few five-star reviews under your belt, you'll be away laughing.


To help with your marketing strategy, we've developed a practical marketing toolkit for tradespeople. It's full of examples, tips and tactics to help you successfully market your trade business.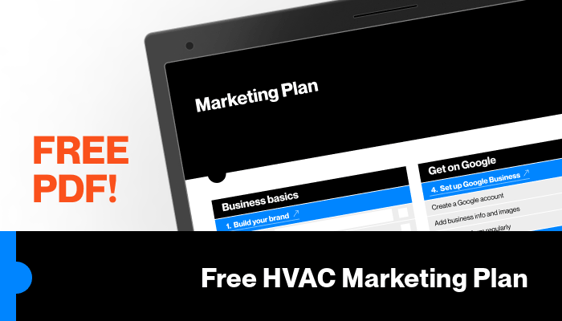 5. Learn from others in the industry
Mentors, coaches and business associations are great resources to seek out if you're looking for advice. Look to those that have already been through starting an electrical business and learn from their successes and mistakes. If you can't find anyone in your local network, there are a bunch of successful tradespeople making videos on YouTube.
Podcasts are another great way to listen and learn while driving to and from jobs. Tradify's own podcast is made specifically for tradespeople looking to start or grow their business. Most phones have built-in apps for podcasts, or you can try Spotify.
With 29 million podcast episodes available across all the different platforms, you'll be sure to find something worth listening to. And, because it's a growing medium for content, you won't have to put up with too many ads.
Behind the Tools with Tradify
Tradify's Behind the Tools podcast is an inside look at tradespeople from all over the world. Each episode we bring on a guest to answer the real questions you have about life in the trades, running a business, and how to overcome the challenges that come with being a tradesperson.
You can watch the videos on YouTube or listen to our podcast on your favourite platform:
State of the HVAC industry
According to many trade business owners, finding new work and completing jobs is the least of their worries.
Tradify's Pulse Report is a survey of hundreds of contractors and tradespeople from Australia, New Zealand, and the UK. The data helps us stay in touch with the big issues facing trade business owners. These 'gold nuggets' of insights are worth keeping in mind for anyone starting a business.
Our latest report found that:
Running a business isn't just about the money for tradespeople. Improving lifestyles and achieving better levels of customer satisfaction were actually prioritised ahead of simply making more money.

Dealing with admin was most often named as the worst part of the job.

The common goal for most tradespeople was to turn a profit, operate efficiently, and find a better work-life balance.

Most tradespeople said they were confident about completing jobs and finding new work, whereas with admin they felt less sure.
6. It's time to build your business
For most tradespeople, running a business or working as a self-employed contractor is a tried and true way to live a better life. You're calling the shots – the hours you work, what jobs you take on, how much you charge. It means spending more time with the family and doing the things you love. And while it's not always about the money, making more money is a welcome side-effect of going out on your own.
Building a business from scratch isn't a walk in the park. There's a lot to consider, but just as you would tackle a new building project, a strategic, step-by-step approach will see your business up and running in no time.
Work your way through this guide and be sure to get your business plan sorted. Keep your goals and objectives in mind and continually hone your competitive advantage so that your reputation grows. Start off right by setting yourself up with HVAC job management software that can keep up with your business. It'll pay off as your business grows and you begin to hire staff.
Already looking at hiring an apprentice? Download our HVAC Apprentice Interview Question Template!
7. Launch your business
Building a business requires sacrifice – late nights in the office, lots of number-crunching and maybe a few curse words from the spouse about missing the occasional family dinner. But there's a reason for the madness.
All the blood, sweat and tears are worth it when you're calling the shots – the hours you work and what you get paid. Starting an HVAC business can help you provide a better life for yourself and your family, so you have more time and freedom to do the things you enjoy. There's a lot to consider when getting started, but a strategic, step-by-step approach will see your business up and running in no time.
Work your way through this guide and get your business plan sorted. Keep your clients, goals and objectives in mind and continually hone your competitive advantage so that your reputation grows. Start off right by getting set up with HVAC job management software that can keep up with your business. It'll pay off as your business grows and you begin to hire staff.
If you're looking for HVAC software to run your business — try Tradify for free!
Download our free HVAC Business Plan Template to help you get started!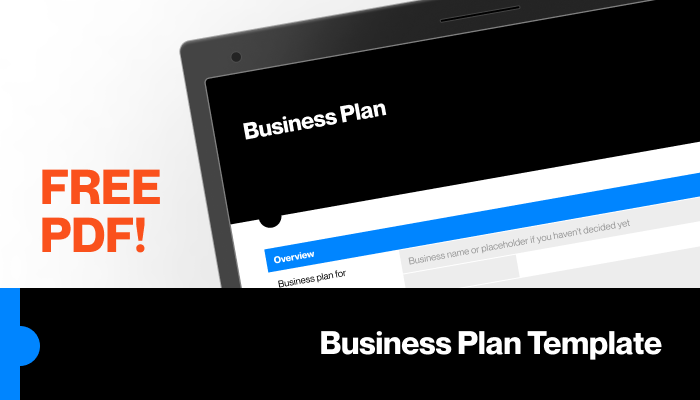 ---