Independent contractor. Self-employed tradie. One man (or woman) wolf pack.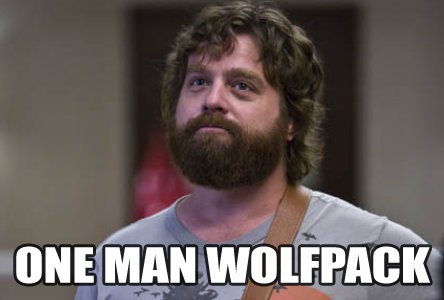 Call it what you will, but the benefits of flying solo are pretty obvious.
As an independent trades contractor, you cut out the middle man and get to keep all the cash, and all the control. So what does going solo entail? If you meet any of the following criteria, you likely playing the independent contractor field.
You own the majority of your business
You complete work for multiple companies or clients in one tax year
You specialise in a certain trade
You take on temporary and short-term projects
You BYO equipment and materials
You pay yourself, instead of relying on employer paychecks
Of course, it's not all smooth sailing. So to give you an idea of what to expect, we've put together a rundown of the pros and cons of going at it alone.

These are the benefits that make all your hard yakka well worth the while…
A better work/life balance
By far, one of the absolute best benefits of being an independent contractor is the fact that you'll enjoy a better work/life balance. Whether it's spending the weekend with your kids or whisking your girlfriend away on a mini break, going solo is a great way to reclaim your freedom.
Bigger paychecks
Independent contractors get paid the market rate for every hour you put in. This means that rather than pay out a chunk to your employer, you retain 100% of your profits. For most independent tradies, this is a huge drawcard.
Job security
Once established, status as an independent contractor offers tradies great job security. You create your own work and don't have to worry about whether or not a pay cut or redundancy is on the horizon.
Kick-start your SME
Becoming an independent contractor is a big move towards setting up your own business. It'll give you a new sense of responsibility, and a taste of what's to come. Not to mention the fact that you'll earn invaluable experience as an entrepreneur.
Savvy tax returns
Everyone loves to outsmart the taxman, and as a self-employed tradie, you'll be able to claim valid business expenses to offset your taxable income. So, as far as writing off that shiny new Holden ute is concerned, working for yourself definitely pays off.

These are the downsides that'll make you grind your teeth, and wish you'd never started the whole 'independent contractor' bull****.
Work doesn't come to you
On the downside, being an independent contractor means you'll have to actively source work. With no middle man to hand down the work to you, you'll need to be proactive about winning clients.
You'll need to be a legal eagle, or get one onside
As an independent trades contractor, you'll need to be clued up on the legal compliance side of things. Compared to traditional employers, you'll have thin legal safeguards when it comes to liability issues. Basically, you'll be held directly responsible for any mishaps, as opposed to handing down the blame to the company you work for.
Stress levels can spike
With responsibilities to boot, establishing yourself as an independent contractor can see a spike in your stress levels. This is the 'psychological price' of entrepreneurship as some experts like to call it.
The taxman is watching
Unfortunately, there's no one to automatically deduct your tax when you operate as an independent contractor. This means that as the year rolls by, you'll have to stay on top of your expenses and put cash aside in order to avoid nasty surprises come tax time.

Tips for flying solo
As far as we're concerned, the benefits of becoming an independent contractor tend to outshine the cons. Of course, there are always ways to amplify your strategy and give yourself the best chance at success.
How? Here're our tips for flying solo.
Be prepared with the best software
Becoming an independent trades contractor goes hand in hand with the need to refine your organisation skills. We get that you're probably better at spinning tools than juggling Excel docs, which is why we developed Tradify. Designed to streamline your operations on one single platform, Tradify's intelligent job management features are designed for tradies, by tradies.
Use what's out there
Thier is some great resources for independent contractors, so take advantage of what's on offer. From tax and super to insurance and worker's comp, the detailed handbooks are a goldmine of information.
Eyes on the prize
Starting off as an independent contractor isn't always easy, and can be disheartening at the best of times. But when you're scraping clients together, cringing at your bank account and wishing you'd never ditched the middle man, remember that in a matter of months you'll have found your rhythm.
Ready to leave the middle man in the dust?