There are plenty of reasons why you might want to grow your carpentry or construction business. It could be that you're keen to secure some larger contracts and more profit, or maybe the idea of having a bigger team is something that excites you. Whatever your goals, scaling up always requires a good plan and plenty of preparation. In this article, we'll walk you through everything you need to know before you take your business up a notch.
The best way to achieve growth is to plan for it. Try our free business plan template to guarantee growth for your carpentry or construction business!
Short on time? Skip ahead!
1. Ramp up your digital marketing processes
There's no ignoring the power of marketing your business online. It's wide reaching, easily targeted to any audience you like, and is far more cost-effective for a growing business than many other forms of marketing out there. If you think you could benefit from better digital marketing, start with the following:
Website
Think of a website as the foundation that your brand is built on. These days, websites are the first port of call for anyone looking for carpenters. Firstly, this means you need to have all possible information on there — everything from contact details to service locations, fixed rates, reviews and testimonials. Secondly, it pays to remember that if the quality of your website is lacklustre, then chances are you won't make a good impression. So, opt for a website builder than has preset templates that'll help you get the right look.
Our Instant Website feature can build you a professional website in just minutes, using the business information you've stored in Tradify.
Check out our guide on how to create a website.
Tradify's Instant Website
As well as making job management a breeze, take a look at how we're making websites quick, easy, and affordable with our feature: Instant Website.
Please note: This feature is currently available for all Tradify customers and is an additional (and optional) cost to your Tradify subscription. You can view your Instant Website during your free trial, but you'll need a paid Tradify subscription to go live.
Social media
It's often the case that Trade business owners will create a few social media accounts, only to quickly forget about them after a few weeks. The dilemma is, the power of social media only works if you're consistent.

Social media doesn't have to be a chore. Try to think of it as a fun way to show off what you do and who you work with. Most platforms are designed around sharing photos and videos, so use them to showcase some of your best projects. Start with two or three posts a week and build up from there as you take on more work and gain a following.
If you're not sure how to develop a better social media presence for your business, here are some social media ideas for builders and carpenters. Or, if you need some inspiration, check out our Facebook, TikTok, and Instagram.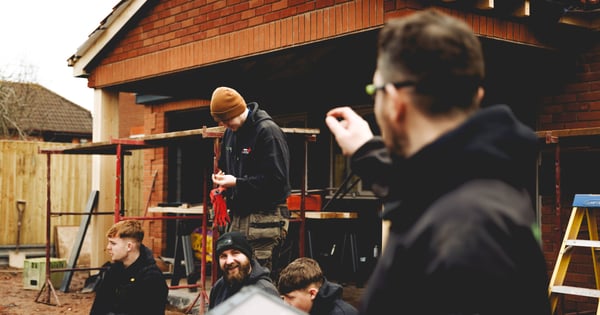 Online directories
Phone books are a thing of the past. Getting your business listed on online directories is a much better set-and-forget marketing tactic that's easy to do and quick to get results.
2. Make sensible hiring decisions
If you're looking to grow, then your workload will grow too. This might seem great, but if you're unprepared, the extra work will become far too much to handle. If you can predict this uptick in work, then you can take on an extra staff member or two before things get out of control.

If you do want to hire extra staff, you're probably wondering whether you should hire an apprentice, a subcontractor or a full-time employee. Fortunately, we've got plenty of info to help you decide. Take a look at the following articles:
If it's an apprentice you need, then your life just got easier. Download our free interview questions for apprentices and be sure you'll find the right fit.


If you do eventually hire extra staff, it pays to have them hit the ground running so that you don't have to waste any time getting them up to speed while you're paying them to be on-site. Download our free employee handbook template and have them ready for work on day dot.
3. Take a hard look at your finances
You likely didn't get into business to spend your days knee-deep in numbers, but once you understand what's coming in and going out, you'll be able to make those all-important financial decisions that come with a fast-growing business.
Cash flow
Running a construction business comes with financial responsibilities (and some risks). Overheads, payroll, and new equipment all require you to have money in the bank. If you're feeling the weight of your finances, take a hard look at your cash flow. Alternatively, you might want to consider working with an accountant.

Want to turn cash flow into profit? Try our free cash flow forecast template!
Charge-out rate
How sure are you that you've found the pricing sweet spot that's priced competitively, while still making you the most profit possible? Whether you feel totally sure or not, there's no harm in sitting down to calculate the right charge-out rate, so you and your customers can be confident that you're charging the right price.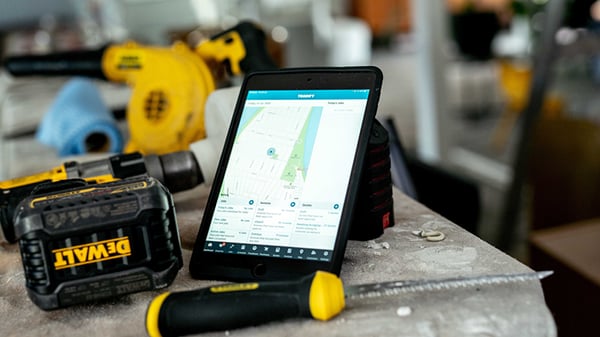 4. Get the best admin solution possible
On average, trade business owners spend over 18 hours on admin weekly. If you want the business to grow, it needs to be running at peak efficiency.
Efficient quoting and invoicing
There are many moving parts to managing construction projects, so you don't need to waste two or more days a week on administration. Tradify's quoting software will help you provide fast and professional quotes and estimates, with automated follow-ups to increase your job win rate. Our invoicing software allows customers to pay online using their credit cards, and also has automated, friendly follow-up emails to ensure you get paid on time.
Tracking jobs accurately
Growth will inevitably mean keeping track of more jobs. If you want to grow consistently, you need to effectively keep up to avoid overloading staff or letting down customers. Tradify's Scheduling and Job Tracking features provide a real-time, cloud-based system that keeps tabs on all your jobs, tasks and employees.
Easy enquiries
Building your reputation as a professional and reliable construction company isn't just about the quality of your builds. It's also about providing the best customer experience right from the start. Tradify's Enquiries feature streamlines messages from your email, website and phone, so you can get back to customers straight away, even while you're on the go.
5. Build up your construction business
As a builder or carpenter, you know the importance of laying a firm foundation. Get the business basics right, and you'll be in a strong position to meet your growth goals. With clever marketing, a great team and effective admin solutions, all your hard work is sure to pay dividends.
Sign up for a 14-day free trial. No credit card required. No commitment. Or pop over to one of our live demo webinars to see Tradify in action.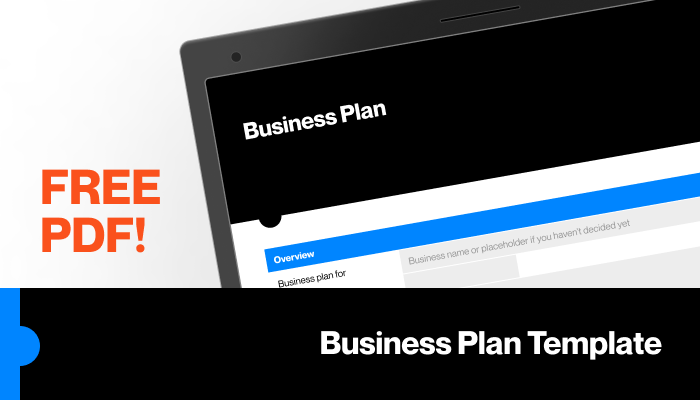 ---