Before you strike out on your own, you need to know there's much more to running and growing your landscaping business than just the trade itself. In many ways, running a business is a lot like cultivating the perfect garden though – it all starts from the ground up. Once you've planted the seeds, it needs plenty of care, time, and attention to grow.
Want to pave a clearer path to business success? Try our free landscaping business plan template!
Short on time? Skip ahead!
1. Rake in the leads with digital marketing
Attracting and winning new customers is a big challenge for any small trade business owner. Start by ensuring your landscaping business has a digital presence and is easy to find on google. With 99% of consumers using the internet to find information about a local business in the last year, form a plan and start sowing these essential digital marketing seeds for growth.
Website
Your business website not only adds credibility to your landscaping business but also helps you stand out from competitors who might not be on top of their digital marketing game. To get the desired effect, your website needs to look clean and professional and it needs to be easy to navigate too—it might seem intimidating to create your own website, but it's a lot easier than you think.
If you already have a website, go through it as if you were a potential customer and make it easy to find all the necessary business info. Regularly update your website with fresh, relevant content like great work photos or new five-star reviews and testimonials.
Don't have a website yet? Tradify can help with that too!
Social media
Love them or hate them, social media platforms are extremely effective for building awareness and reaching new customers. Most social media platforms are all about visuals, so they can be great places to showcase before-and-afters and videos of your handiwork, or just to keep customers and coworkers up-to-date with what you're doing. Your landscape pictures can paint a thousand words, so use social media to your advantage.
If social media is new to you, or you're not confident you'll be able to pull off a great Instagram or Facebook page, don't worry! It's easy to find great social media ideas for landscapers.
Online directories
Online business directories are another way for new customers to find you and potentially help your business boom. Directories also help build your credibility and rank in an online search. Here are some lists of great directories that we recommend depending on where your business is based: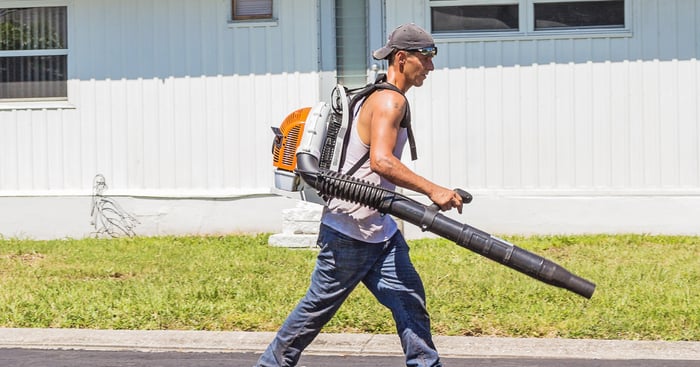 2. Build a strong team
Once your marketing starts to pay dividends and new customers flow in, juggling the increased workload may prove to be tricky. If that becomes the case, then you need to think about forming a team that will help take your business to the next level. But before you put your precious reputation in someone else's hands, decide which kind of team member you want.
Apprentices
If you like the idea of giving back to the trades community and helping a young person learn lifelong skills, taking on an apprentice can be a great, affordable option when you're hitting growth mode. Finding and hiring an apprentice isn't hard, but it's worth doing right. Check out our guide to hiring apprentices for more info.
Make sure you're best prepared to hire right with our interview questions for apprentices:
Subcontractors
Subcontractors are a great way to get an extra pair of hands without the commitment that comes with a permanent employee. If you hit a lull, you're not obliged to keep paying their wages. However, this no-strings-attached relationship goes both ways. They won't be as committed to your business, so they won't necessarily be available when you need them — that's why learning to hire and manage them properly is an absolute must. Thankfully, Tradify's Subcontractor Management feature basically ensures you can't get it wrong.
Employees
While hiring your first employee is a big step, it comes with commitment, loyalty, and the ability to take holidays again! You'll need to have all your bases covered when it comes to your legal requirements like sick leave, holiday pay and superannuation.
Can't decide between subcontractors and employees? We've weighed the pros and cons of each so you can choose the right option for your business.
3. Flex your financial muscles
Getting a handle on finances is typically one of the biggest hurdles trade business owners face. You didn't get into business to crunch numbers, after all. But while it may feel like a chore to go through your finances, it's extremely important if you want any chance of growing.
Cash flow
With bills, invoices, equipment purchases and payroll, you need to be on top of the money going in and out of your business. Understanding cash flow helps you know where you can spend and when you need to save. If you don't have the time or the know-how, you might want to consider working with an accountant.
Want to turn cash flow into profit? Try our free cash flow forecast template!
Charge-out rate
Are your current rates based on a finger in the air? Knowing exactly how much you should charge your customers so that bills are covered and you're making a decent profit is crucial to growing a business.
4. Save hours of paper-shuffling with fuss-free admin
On average, trade business owners spend over 18 hours on admin every week. If you want the business to grow, it needs to be running at peak efficiency. The key to minimising your admin pain is to automate, automate, and automate some more.
Efficient quoting and invoicing
Win more work with less effort through Tradify's quoting feature. Your quotes will look slick and professional and the automated follow-up feature means potential customers won't fall through the cracks. Then, our invoicing software makes it easy for customers to pay instantly by credit card and sends automated friendly payment follow-ups for you.
Keeping track of jobs
Scheduling subcontractors, knowing where you need to be next, and letting customers know when you'll be turning up can be incredibly time-consuming without the right systems in place. Tradify's scheduling and job-tracking features will help you track projects like a pro and assign team members to them, all while you're on the go!
Stay on top of enquiries
Whether it's a casual convo with a neighbour while you're on the job or an enquiry through your website, scribbling these down on a scrap of paper is a recipe for disaster. With Tradify's enquiries feature, you can access all your enquiries straight from your phone and respond promptly.
5. Build a flourishing landscaping business
Growing your business starts with laying the roots for success. By sorting out your admin tasks and getting a handle on your finances early, you'll be in a strong position to scale your landscaping business in the right direction.
Sign up for a 14-day free trial. No credit card required. No commitment. Or pop over to one of our live demo webinars to see Tradify in action.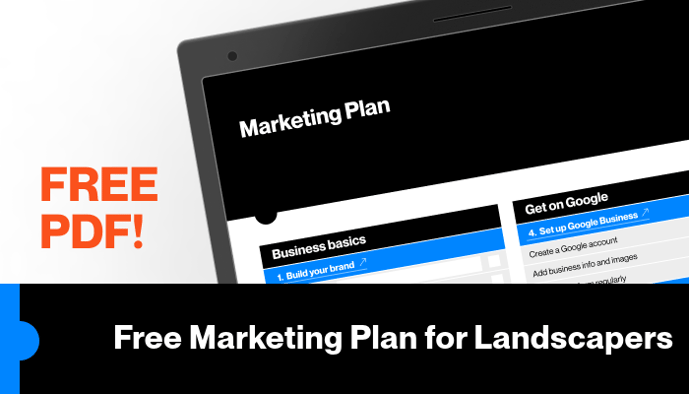 ---