Are you looking to start your own roofing business? Considering every structure needs a roof, building one can be profitable. As the age of housing increases and those roofs need periodic maintenance, the demand for roofing projects will follow suit. It's an industry that supplies dependable work — provided your finished work meets the high standards that clients expect.
Need a hand coming up with a name for your roofing business? Try our Roofing Business Name Generator!
Building your own roofing business takes more than fixing leaks and being a skilled tradesperson. Here's a comprehensive guide with everything you need to know.
In a hurry? Jump ahead:
1. Create a business plan & define your business
Any successful roofing business starts with a clear business plan. Which services will you offer? Which clients are you going to serve? Will you specialise in certain types of roofs?
It's realistic to assume that you have an idea about which roofing services you'd like to offer (new roofing, roof repair, roof replacement). Whatever your vision, get a clear picture of your business from the word go. It helps you define what sets your business apart from your competitors.
In this day and age, businesses can use process mapping software to gain clarity and achieve consistency in their overall business practices and processes. Before hanging out your shingle as a roofing business owner, you should similarly document the elements you need to have in place. A sound roofing business plan is your blueprint and will entail the following:
Market analysis
Research the current state of the roofing industry to determine the viability of starting your company. Then analyse the strengths and weaknesses of competitors to gain critical insights into your competitive advantages.
Who is your target market at this stage? You might focus on residential roofing clients at first and work towards the business model that suits you best. As you grow and bid for lucrative commercial roofing contracts, you can think about growing your business.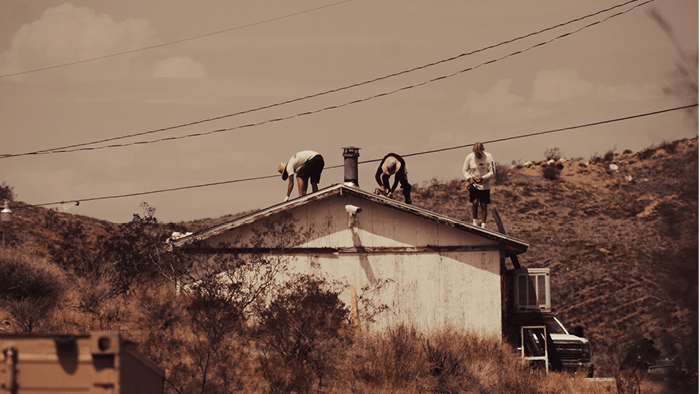 Financial projections
Starting any business is a financial investment. So, it's essential to cost your initial startup requirements and work out how much you can charge customers. If you're a one-man operation, you probably won't rent office space. If you're thinking big, perhaps you'll need to hire dedicated office staff to keep up with your clients.
Equipment and materials
Take an inventory of your existing equipment and list what you need. While your truck doesn't have to be the shiniest new model, it should be sign written, or clean and in decent condition at the very least. Your ultimate goal is to have clients trust you enough to put a roof over their heads, so first appearances are important.
Get quotes from suppliers for the cost of the essential materials you'll continually reorder. They might offer discounts for regular customers. If you're struggling to afford any of the basics, renting tools is an option. Besides roofing equipment, new tech can help you streamline your business operations. Akin to law firms using a legal phone system to automate time-consuming work, for example, tradespeople have software solutions developed to run their businesses more efficiently.
Lenders will be interested in seeing that you've done your homework and have a clear vision of how to ensure the success of your business. So remember to bring along that business plan we mentioned earlier.
2. Select a business name and business structure
Choose a unique and memorable professional business name. It should be something related to the services you offer.
After that, decide on the business entity you want to form. Your options include:
A sole proprietorship
Partnership
Limited liability company (LLC)
Forming an LLC protects your personal assets and reduces your liabilities if an outside party were to take legal action against your business. Plus, it offers flexibility regarding operational and taxation structures.
Registering your
contracting

business
Time to make it official — the next step is to register your business. Read the points below for information on registering a business in your region. When deciding on your business structure, think about your goals for the future. Are you looking to grow, or fly solo forever?
If you want to learn more about accounting for your business, check out this episode of our Behind the Tools Podcast, where Sue de Bievre talks us through trades-based accounting in the digital age:
3. Set up a dedicated bank account for business
It's important to set up a business bank account so that you can keep your business finances separate from your personal finances. This way, if anything goes wrong (say, if a large sum is debited from your business account), your personal finances won't be at risk of being taken.
Some banks offer special rates and perks for business owners, so make sure you take a look at a variety of different banks to find out which is best.
The key benefit of separating your personal and business finances is that you'll be able to clearly see your cash flow. Cash flow is an extremely important consideration for any business owner, but in the trades, it is especially crucial to maintaining a healthy business.
4. Satisfy any legal requirements
Look into the legal requirements of running a trade business in your country. Things like licences, permits, tax requirements, and entry into local business registers may all be prerequisites to your launch. If this all sounds a bit intimidating, don't worry — there are loads of free resources you can use to get help — consult your local council or see if there are any non-profit organisations that help to get small businesses on their feet.
If you're planning on hiring, there'll likely be a few requirements you need to consider. Depending on what method of employment you use, this process may differ. For example, there are different rules for hiring a contractor versus a subcontractor, or a subcontractor versus an employee.
No matter where you are, you'll no doubt need to satisfy a number of safety requirements before you can even think of roofing. Check out the health and safety requirements in your country:
Another great way to ensure that you've ticked all the health and safety boxes is by checking in with your team members so that you can all work towards a safer workplace. Try using our free health and safety survey questions, they're tailored to tradespeople:
5. Buy contractor insurance coverage
Starting out as a roofing business owner comes with responsibilities, risks, and costs aplenty. Of course, you are the steward of your business's financial stability, but you're also responsible for the well-being of your employees and property owners alike — if something goes wrong, you need to make sure you have backup. So, it's imperative to line up the right roofer's insurance coverage before bidding on your first job.
Basic insurance policies include:
General liability insurance covers any customer property damage when you or an employee is at fault.
Workers' insurance covers your workers' compensation should any become injured or sick on the job.
Vehicle insurance covers you if your driver is responsible for an accident or damaging property or commercial vehicles.
However, the best way to avoid the hassle and expense of insurance claims and increased premiums is by practicing safe roofing. Here's our guide on business insurance for tradespeople.
6. Promote your roofing business
You might believe your workmanship will last a lifetime, and standing behind it with your service guarantee will be enough to generate new business. However, the most tried and true way of winning more work is by getting your name out there.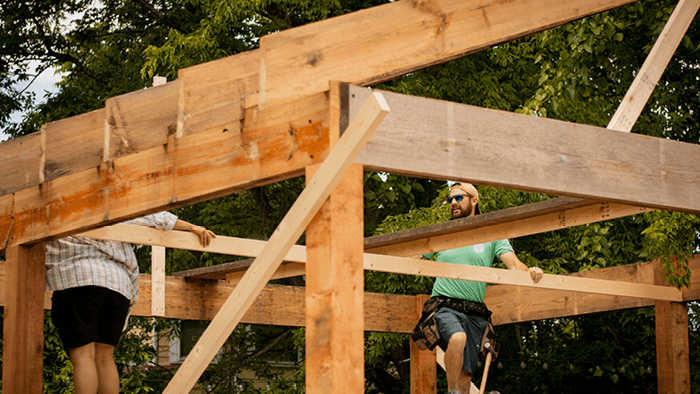 Design a website
Your website is essentially the face of your company these days. Professional, inclusive website design makes it easy for all prospective clients to find the information they need. You can use our Instant Website feature to design one quickly and easily.
To attract leads and turn them into customers, segment your site into clear sections:
Services
Service areas
Information page/about us
Testimonials
Contact details
Internet marketing
The internet is the most common place that potential clients will look for roofers. That's why it's important to get good reviews and create profiles on platforms like Google and Yelp. Respond to any customer reviews or queries to show that you care about customer service.
Consider which social media channels to prioritise. Create a Facebook and Instagram page to show off before-and-after pictures of previous roofing projects and show up when someone Googles your company name.
Want to learn more about digital marketing? Check out our guide to digital marketing for small businesses & tradespeople.
To start with, at least consider:
Social media platforms:
Listing with local business directories:
7. Remember to use your soft skills
Let's face it, cultivating good client-contractors relationships and a great reputation is everything in the roofing industry. So, you need to make the most of your people skills.
Deliver great quotes
Use quoting software to deliver honest, accurate, up-to-date quotes in a short amount of time. Invite clients to ask you questions, then present the quote with an expiration date in writing. Before you part ways, always remember to thank them for their time.
Building relationships with suppliers
The importance of building a relationship with your suppliers cannot be overstated. They could be a source of new referrals for roofing jobs, especially when established companies are often well booked up in advance. You don't need to have the gift of the gab to build a good relationship with your suppliers, just be honest, respectful, and conscious of their time.
Ready to hit the roof with your new business?
Let Tradify do the hard work for you and start a free 14-day trial today. No credit card required. No pressure.
This is a guest article written by Jenna Bunnell, the Senior Content Marketing Manager for Dialpad, an AI-incorporated cloud-hosted unified communications system that provides valuable call details for business owners and sales representatives.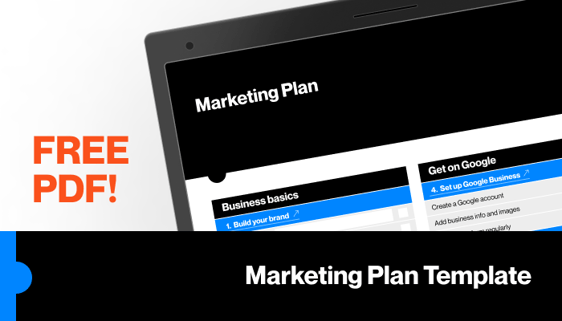 ---