With mortgage rates at historic lows and decent housing stock in short supply it's no wonder the home renovation is back on everyone's to-do list. To help you position your electrical business to ride this wave all the way to the bank we've come up with a list of 4 must do's.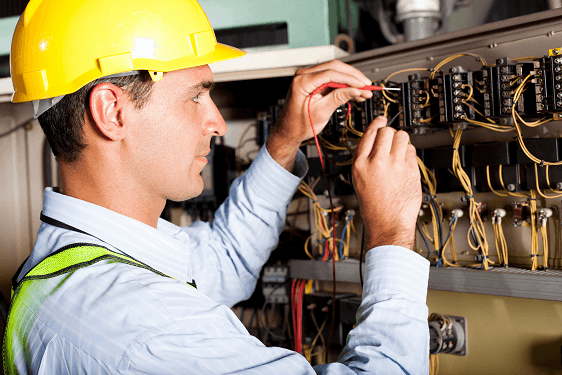 Go for a drive
The first thing to do is to go for a drive around a few of the suburbs you would most like to work in. Rather than aimlessly driving around trying to take note of all the builders and suppliers that have signs up outside the houses currently being renovated. At the same time focus on which real estate agents or agencies have the bulk of the listings in the area.
Once you've compiled the list you need to figure out how you can build a relationship with each of these potential partners.
For the builders, there's no harm in an email or phone call to see if they would be up for a conversation about using you and your team as their preferred electricians. They will be keen to know why you think you can do a better job at a better rate than their current provider so make sure you read the rest of this post to get your ducks in a row.
When it comes to the real estate agent or hardware suppliers operating in the area the same tactics apply. Before you get in touch with these guys you should have a very clear view on;
Why or how a relationship with you would be great for their customers?

Why they should consider you instead of their current partner/s?

How can you prove that working with you is a low-risk option?
The good news is rest of the blog will help with ways to answer the above questions so read on!
Update your website and Facebook page
Depending on how active you are on Facebook and/or how recently you've rebuilt your website, chances are it could do with a jazz up. To give yourself the best shot at scoring a bunch of residential work you should update these sites to demonstrate your skills and experience in both residential and apartment renovations.
Find out how to build a Facebook page for your business.
If you've recently completed a job in either a home or an apartment take a moment to take some snaps then get these uploaded to your Facebook page or website. You should also ask recent customers to provide a quote or some feedback and get these up on your site.
To really set yourself apart from the rest try spending some time on sites such as Houzz and Pinterest.
Browse these sites in your spare time (assuming you have some) and share articles or images on your Facebook page that you find interesting or appealing. This will help build trust, credibility and demonstrate an awareness of the latest trends and solutions.
Before letting you attack their most significant asset people (builders included) just want to see some evidence you won't wreck the place. Take some time to build an online profile that shows you know what you're doing and you'll reap the rewards.
Hire an apprentice
The above strategies will generate new opportunities so now is the time to be proactive and start thinking about the future. When it comes to giving your business a competitive edge, taking on an apprentice can be dangerous ammunition.
With the right level of screening, you'll be able to find a sprightly young tradie with big ambitions. You can verse them in your way of getting the job done, and mentor them into a valuable member of your team, who's worth far more than the apprentice wages you fork out.
To find out more about getting an apprentice on board check out our guide on hiring an apprentice.
Get mobile
Smartphones may seem like a bit of a liability on site, but as far as productivity goes, they're golden. Arm your team with a fleet of handheld devices and you'll kick-start an instant rise in efficiency. We're talking on the spot orders, easy job cost estimations, less paperwork, better client management, the ability to monitor project progress in real-time and more.
Tradify is a great job management resource and is designed to help you go paperless, save time and reduce your admin. Plus you'll be able to keep your clients in the loop, whether you're on-site or at HQ.
With things the way they are though you should be under no illusion that the renovation boom is here to stay. For that reason alone you should act now, make the most of the surge, and line your business with plenty of cash flow for when times get tougher.