Focus and perseverance will get you a long way
Like him, love him, or hate him, there's plenty to learn from the Three Lions manager. As his wiki page will tell you, Gareth's professional career started at Crystal Palace on associate schoolboy forms. However, he only had this opportunity after being released by Southampton as a schoolboy.
Then once he joined Palace, he played over 100 games for the reserves before getting a shot at the big time. Once he cracked the premier team at Palace he went on to tick a few things off, like winning the League Cup with both Aston Villa and Middlesbrough, captain Crystal Palace to win the First Division championship, play in the 2000 FA Cup Final for Villa, and feature in the 2006 UEFA Cup Final for Middlesbrough. Not bad!
Then while still on a playing contract at Boro and away on holiday nonetheless, he get's offered and accepts the manager role at Middlesbrough. All goes seemingly well for a couple of seasons and then gets the axe.
After being rather publicly axed he picks himself to take on the English U21 side, which sets him up to take the England senior men's team to the semi-finals of the World Cup!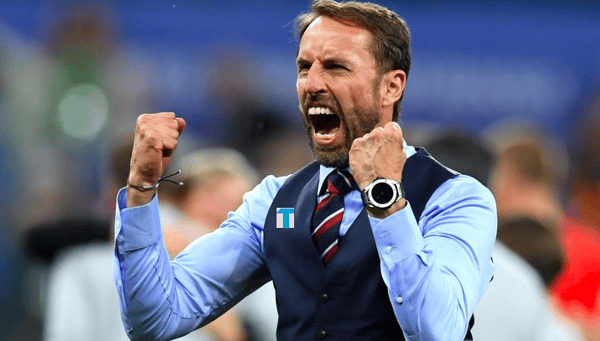 The point here is that there were many opportunities for Southgate to give up, move on, and take some sports administration or commentating role. Or maybe even become a train conductor. However, he knew what he wanted, he stayed focused on his goals, he got back up whenever adversity kicked him in the teeth, and look where he is now!
If he was running an electrical contracting business you can be 100% certain he would know exactly what he wanted to achieve with the business, by when, what the strengths and weaknesses in the business were and how he would turn the strengths into a competitive advantage.
As an owner operator, if he rung you tonight, could you tell him where the strengths and weaknesses are and what your goals were for the rest of the year? As an employee, could you tell Gareth why he should have you on his team?
Find your thing and own it!
Whether it's a homage to his grandfather or not, he found something that was working for him, and he owned it - the waistcoat! Who knows, he may have even worked out some sort of commission scheme with M&S, as supposedly their waistcoat sales increased 35%!
If he was running an electrical contracting business you can be sure he would find his point of difference, the thing that made him unique to all the other electricians in the area, and he would make that work to help him grow the business. If he showed up onsite tomorrow, could he spot your company's point of different?
Pick the right team and trust them
When describing his coaching approach to the The Boot Room he said "I think if the players have some ownership of what's going on then that's going to help them make better decisions on the field and also buy into the way that we are trying to progress."
How many owner/managers running electrical contracting businesses could say the same thing about how they treat and manage their staff?
As an employee or apprentice do you feel like you have some say in whats going on, what jobs are done when and how?
As an owner operator, if he rung you tomorrow and asked you how much effort you had made to build a culture of trust or high performance within your electrical contracting business, what would be your answer?
Get the right tools onboard
Finally, did you know that Gareth Southgate, the manager of England's Football team, attended a Timberwolves/Pelicans NBA game in the lead up to the World Cup. After being quizzed about the value of that visit he said that it was an experience that left him better prepared for what was to come.
What this demonstrates is a keenness to learn and willingness to look at and leverage whatever tools are available if they will help you succeed and achieve your goals.
If he was running an electrical contracting business, I'm fairly certain that pen and paper would not be how he got things done. I might be biased but I have a feeling he would ask for recommendations from business owners he admired, check with his accountant, do his own research, and then he would make sure he got Xero (Cloud accounting) and Tradify (job management software for electricians) up and running to help him build a world-class, well-dressed, electrical contracting business.
If you would like to know how either Tradify can help you run your electrical business then give us a call.
If you would like to know how you can get Xero up and running we can put you in touch with a great accountant.