For most electricians, the average day is spent spinning tools on site but here at Tradify, we're diehard believers that skilled electricians are qualified for so much more than their chosen trade.
Whether you're fully certified or still learning the trade there are plenty of amazing ways you can get more traction for your skills. So where could your skills take you?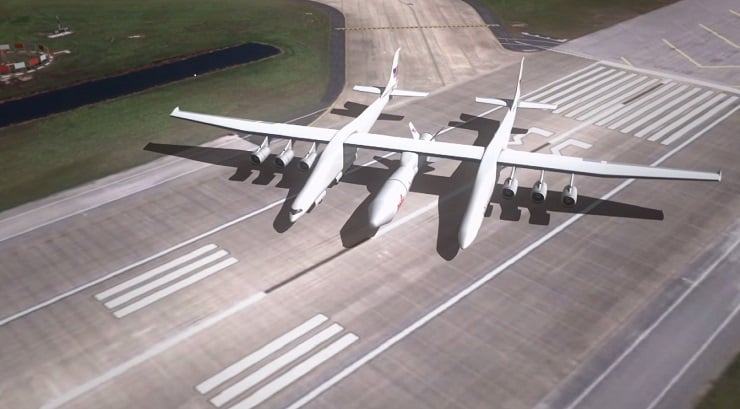 Get Disruptive
As an electrician you have a huge advantage over most other trades if you want to get involved in pretty much all of the disruptive and transformative innovation happening at the moment.
From journeyman to apprentice to Master Electrician if you fancy the idea of getting deeper into solar or lithium tech (such as the Tesla Powerwall), space tourism, or home automation then your electrical expertise give you a huge advantage.
This field technician role at Tesla Australia is a good example. They are looking for a Certified Electrician (Cert III (3)+ in Electrical Technology) with solar experience.
Vulcan Aerospace (building the worlds largest plane to help them get to space) is also recruiting. They are looking for engineers and experts with great problem solving and communication skills - sounds like just about every sparky out there.
Become a spy with ASIO
Ever fantasised about living out a James Bond-esque existence? Handgun in your back pocket, glamorous lady on your arm and a seriously sexy set of wheels?
Well, now you can, with coveted spy agency ASIO recruiting electricians for its ranks. Yep, electricians!. As one of Australia's top spy agencies, ASIO is calling on electricians (and other tradies) to pack up their tools and join the team as surveillance officers.
"Ready to trade your tools for a role protecting our nation?" asks the agency's latest advertisement. According to HR, they're seeking "problem-solvers with a wealth of life experience," and tradies fit the bill to a tee.
The name's Matt. Matt the brickie. Definitely got a ring to it!
Go global at the World Skills Competition
A global hub for skills excellence and development within the trades arena, WorldSkills sees nations come together to celebrate the global importance of hands-on professions. Dubbed the 'Tradie Olympics,' the event is a melting pot of grass-roots community projects, in-house competitions and knowledge exchange extravaganzas.
Last year saw two former TAFE SA students step up as members of Australia's 25-person Skillaroos team, and fight it out against international competition a top spot.
Kingston South-East cabinet maker Karl Geue and West Beach wall and floor tiler Daniel Picariello were just two of Australia's top tradies to make the cut, while MEGT apprentice Dylan Di Martino took out bronze in the Plumbing & Heating category. Great job lads!
Join the forces
It's one thing to rock a southern cross tattoo, crack open a beer and BBQ up a storm on Australia Day, but to serve the nation as a qualified avionics technician (for example) takes the concept of patriotism to a whole other level.
The Army is continually on the search for skilled tradespersons, and also runs one hell of an in-house training programme for new recruits. As part of the country's major defensive force you'll get a line-up of sweet benefits, including job security, a competitive salary, constant training, generous Super, free medical cover, rental assistance and more.
"One day you could be fixing, maintaining or building army infrastructure; and the next could see you assisting in a disaster-relief mission or joining a combat operation. Whether you're a chippie, sparky or aspiring aircraft technician, here's your opportunity to train, travel, live an amazing lifestyle, earn a great salary and help communities in need," reads the site.
Get charitable
Sure, you've got to make a living. But if you've got spare time on your hands, why not consider following the lead of Sunshine Coast tradies and using your tools for a good cause?
Fresh out of Fiji, plumbers and sparkies from local businesses Laser Plumbing Warana and Laser Electrical Noosaville channel their time into holding an annual conference that helps install new roofing and solar panels for schools in the Pacific.
The programme has benefited a handful of trans-Tasman group communities, with the team now working together with the Fijian Ministry of Education to improve the learning environments of more than 2000 students. Amazing work gents!
Feel like you're destined for more? Perhaps start small and be the one who helps your company get off paper timesheets and printed job sheets.
Take a gander at our Job Management Software here, run it by the boss and bank the kudos from the team for doing them all a massive favour.