With labour prices easing and the latest stats from Westpac showing that Aussie renovations are on the rise, now is the time to up your game and start attracting more home renovation business. So what can you do? Here are our top 5 ways builders can secure more home renovation clients.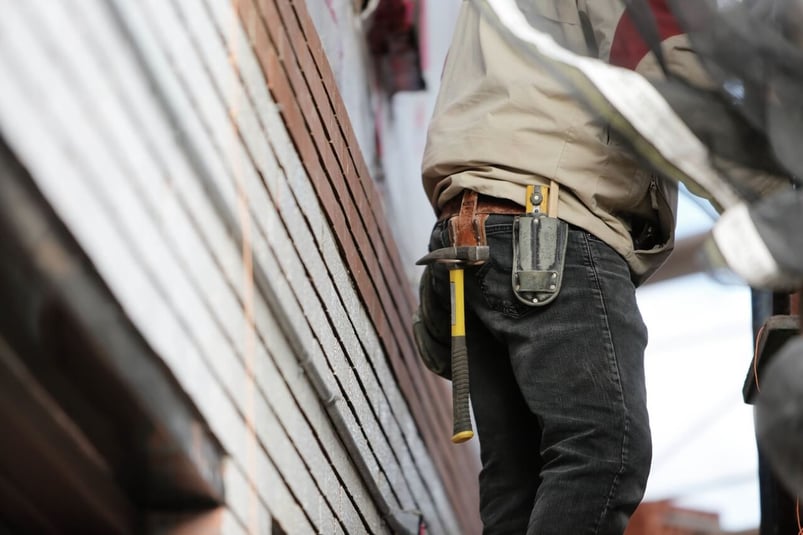 Be contactable
Generally, like you, homeowners are juggling a handful of responsibilities. Work, family life, leisure AND their latest home reno project. They're definitely not static, which means you need to be as easy to reach as possible.
Can a client call you? Can they fire you through an email? Can they connect with you on social media platforms like Facebook or Twitter? Open up your lines of communication, and offer homeowners the 'round the clock' availability they crave. If you can't manage all these channels yourself, delegate. Set up an auto-forward on your mobile so that any missed calls go to your 2IC before they get to your voicemail box.
Alternatively, if you're still on the tools, change your voicemail message to say that you are on the tools and that you check your messages and return calls every hour on the hour. This will impress the hell out of customers and prospects while also setting clear expectations and demonstrate good communication and time management skills.
Get online
Love it or loathe it, we live in a world where social media is a huge presence. If you want to connect with a bigger network of clients, showcase completed projects and score more reno jobs, getting social is key. For most home renovation clients the bulk of the research will be done online after hours. If they can't easily locate and view your digital presence then you will be at a significant disadvantage.
Facebook and your Website
If you don't have the time to manage a Facebook page delegate it to one of your subordinates. Use it to post photos of jobs, publish positive testimonials, and share relevant content. Keep it fun, friendly and client-oriented. If you don't already have your Facebook page up and running, read this post.
Remember, it's not just enough to have a digital presence. Your online presence must also communicate the fact that home renovations are your thing. Make sure you have snaps of recent reno's online and ask recent reno customers to provide a quote or feedback online or via FB.
Houzz or Pinterest
If you think you have those basics covered and are ready to go next level then why not try and use Pinterest or Houzz to get some designs, plans, products or images loaded that link back to your profile. While Facebook and websites are the default content discovery and research tools, those who are thinking about bigger or more higher-end jobs will definitely be using the likes of Houzz to help them keep up with the latest trends.
Win some awards
Let's be honest everyone likes a bit of ego-stroking every now and again and being able to call yourself "award-winning" probably appeals to a bunch of builders. For the same reasons, it will also appeal to a bunch of prospective clients. So to help your business appeal to those types of clients you need to try and win yourself some awards. A couple of the two most obvious candidates are the Master Builders National Awards and Housing Industry Association Awards.
While there is still plenty of time to get your applications in, it's important that you take your time and approach this in the same way you would a renovation i.e. plan then execute. Typically (well in advance) you will need to think about which award to target (which would benefit your business the most), what type of job is likely to win the target award and what do you need to do to get a job like that scoped, quoted, delivered and promoted within the required time frame.
Once you've ticked those boxes make sure you commit adequate time, resource and finances to completing the application. As a rule of thumb, you should apply the same level of workmanship standards to the application as you do to your home renovation jobs.
As an example, for this HIA award, you would ideally spend one month compiling your answer to each category (there are 5 categories). If possible you would want to allow one day per week to answer each question within each category. This will leave enough time to prepare, draft and finalize your answers. (Given the submissions are due by June you either need to start now, or target these awards in 2017).
Go paperless with Tradify
Scoring new jobs is one thing, staying on top of them is an entirely different ball game. If you want to secure repeat business, glowing reviews and satisfied homeowner clients, job management software is a savvy investment for builders wanting to grow their businesses. Engineered to meet the needs of contemporary tradies, Tradify pioneers a host of features and functions that streamline everything from on-site scheduling to time tracking and invoicing.
Build for the people
Unlike contracts commissioned by house and land package providers or property development groups, home renovations are generally assigned by the owner themselves. This means that they'll be excited, chatty and of course, have a killer eye for detail.
When you're dealing with homeowners, late replies, heavily delayed completion times and lapses in communication just don't cut it. Sure, you can be a little rough around the edges but honesty, integrity and construction with a smile will go a long way.
And finally try to remember that many will have dreams of starring in their very own episode of The Block so humour them, let them get involved and do everything you can to keep them sunny.